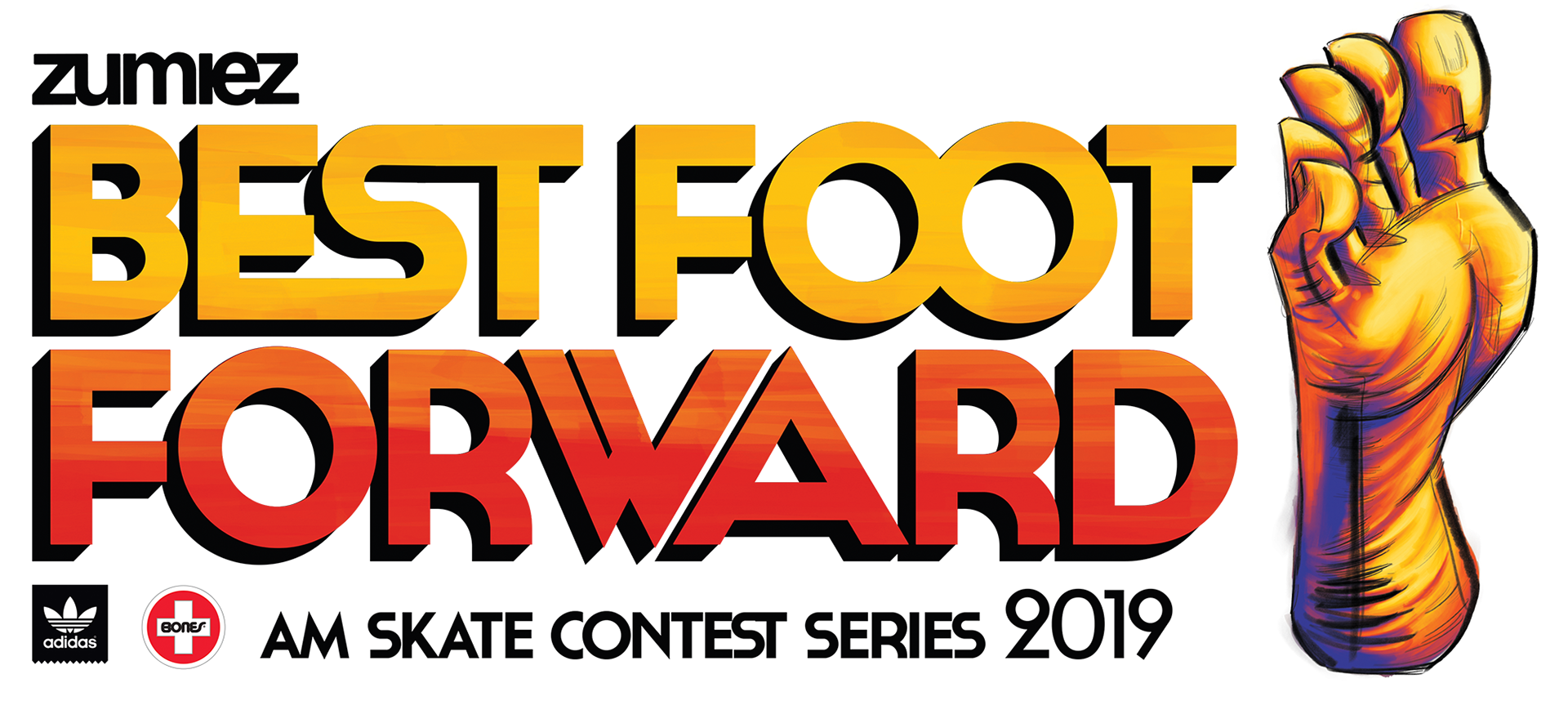 Every year Zumiez Best Foot Forward has a unique theme, 2019's is retrofuturism. Drawing visual inspiration from vintage pulp sci-fi novels and the Seattle World's Fair, I wanted the branding to represent a similar optimism for the future. Zumiez Best Foot Forward gives back to the core skate customers and creates opportunities for AM skaters across the US, Europe, and Australia.
My role for 2019 was to create the logo and initial brand guidelines. From there I created the winner's trophy, tour van wrap, and first round of print and web promotion. This included POP displays in stores, door wraps, an ad in Trasher Magazine, and a slew of web assets for the Zumiez website and social media channels. From there I was able to guide other designers through the rest of the tour as I moved on to my next projects. You can see a few of the assets I created below.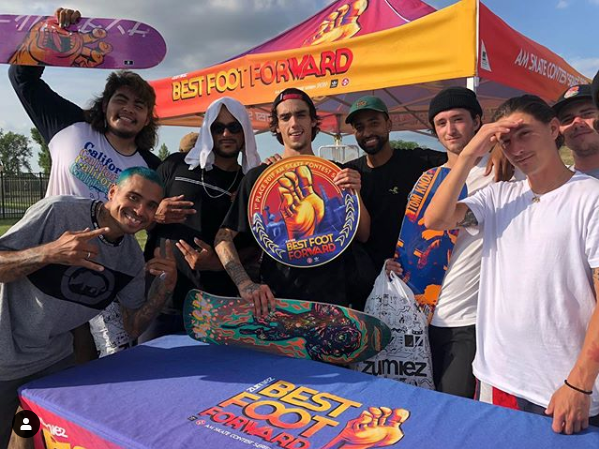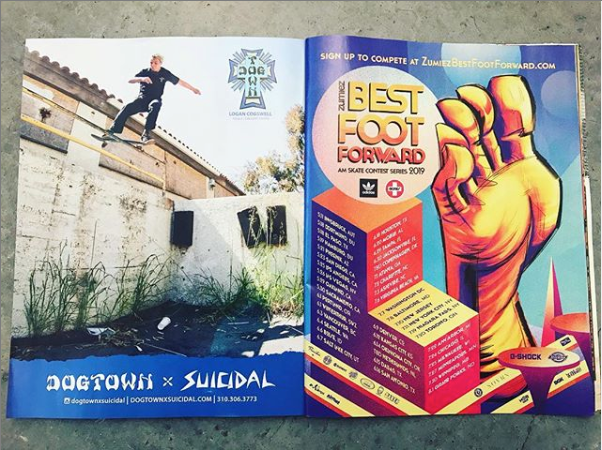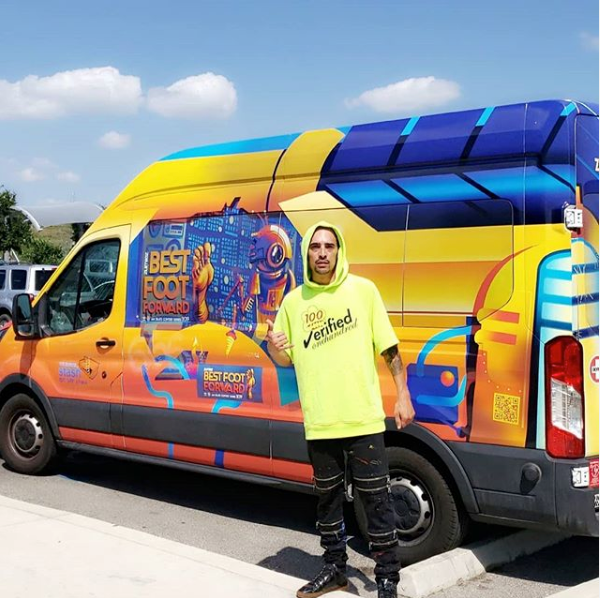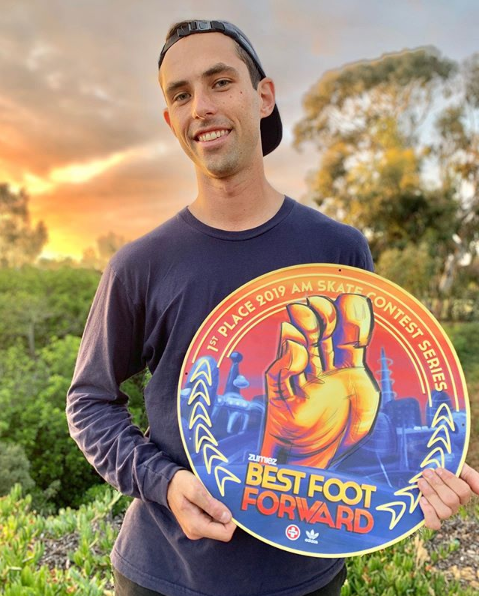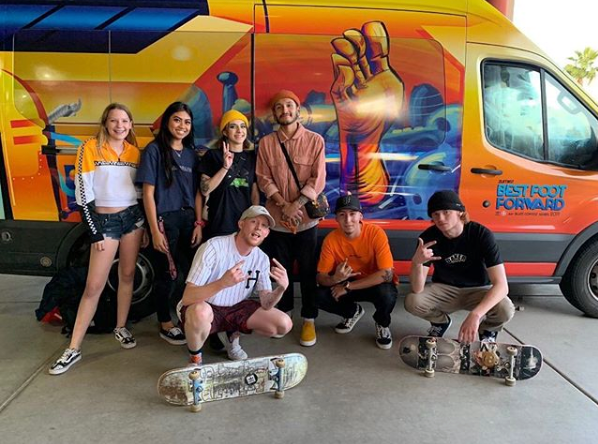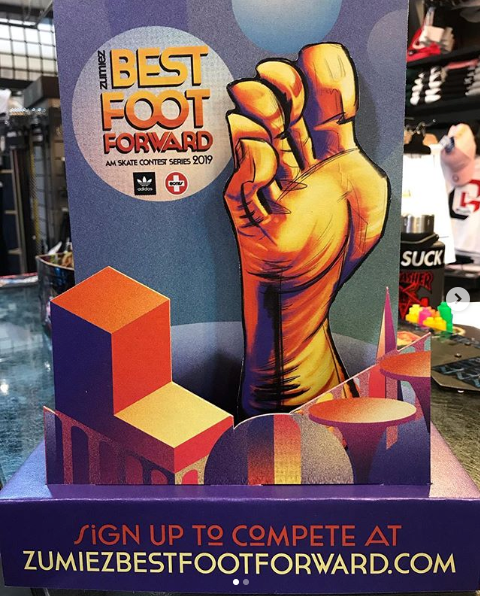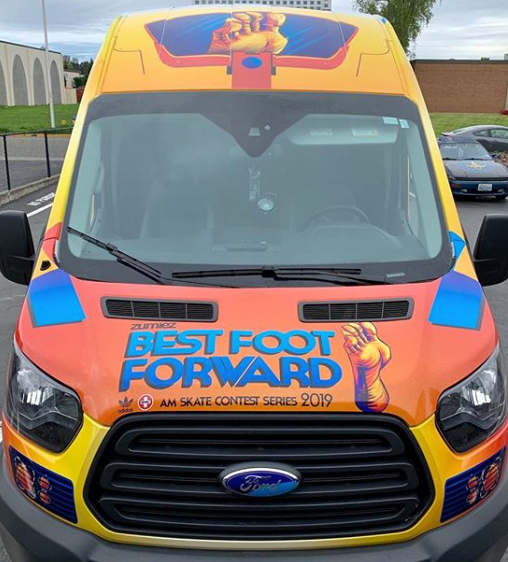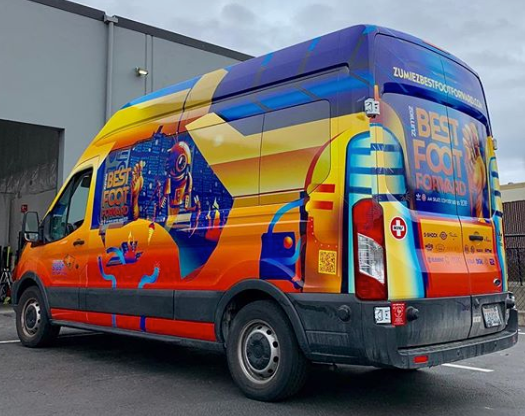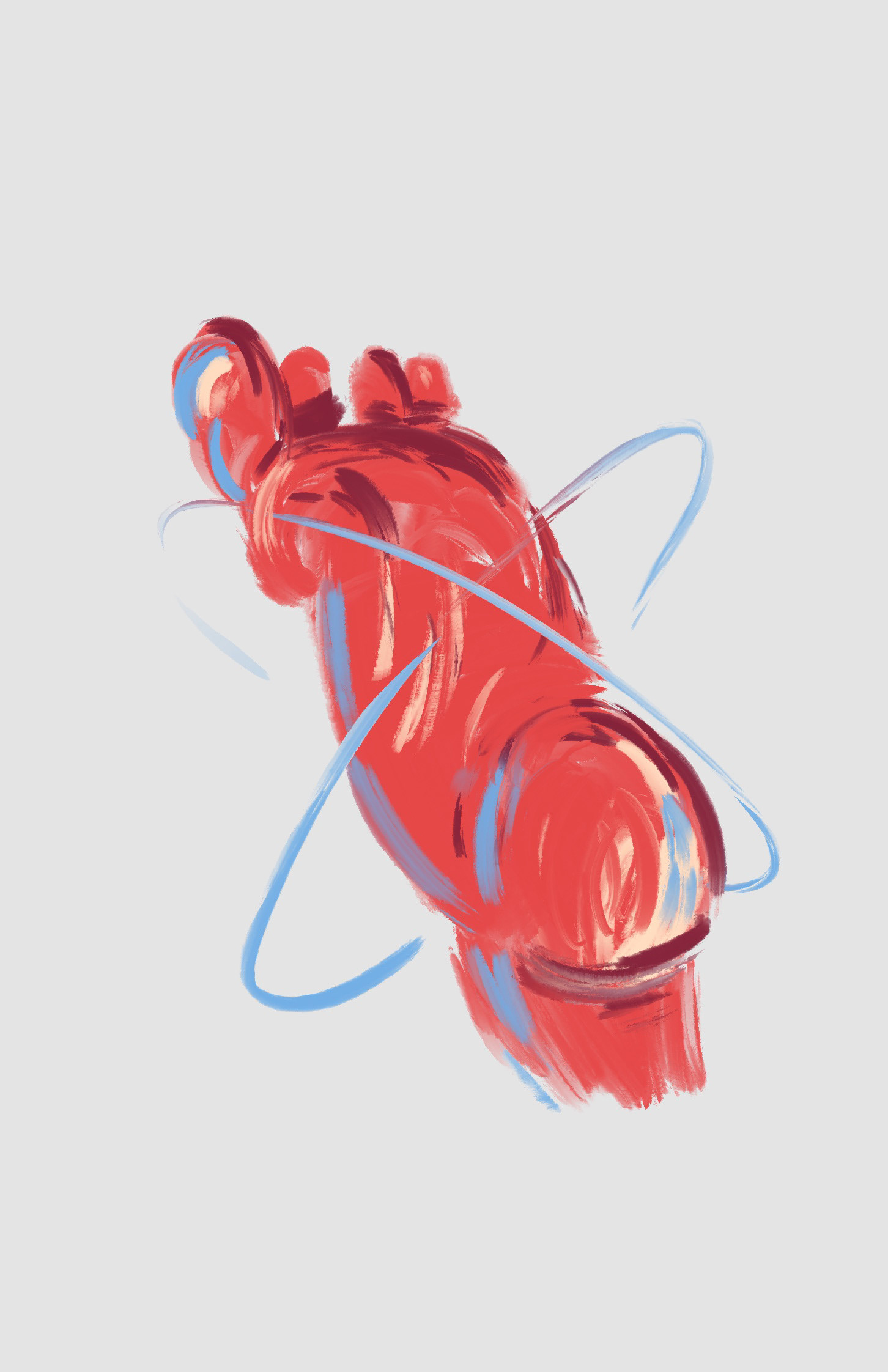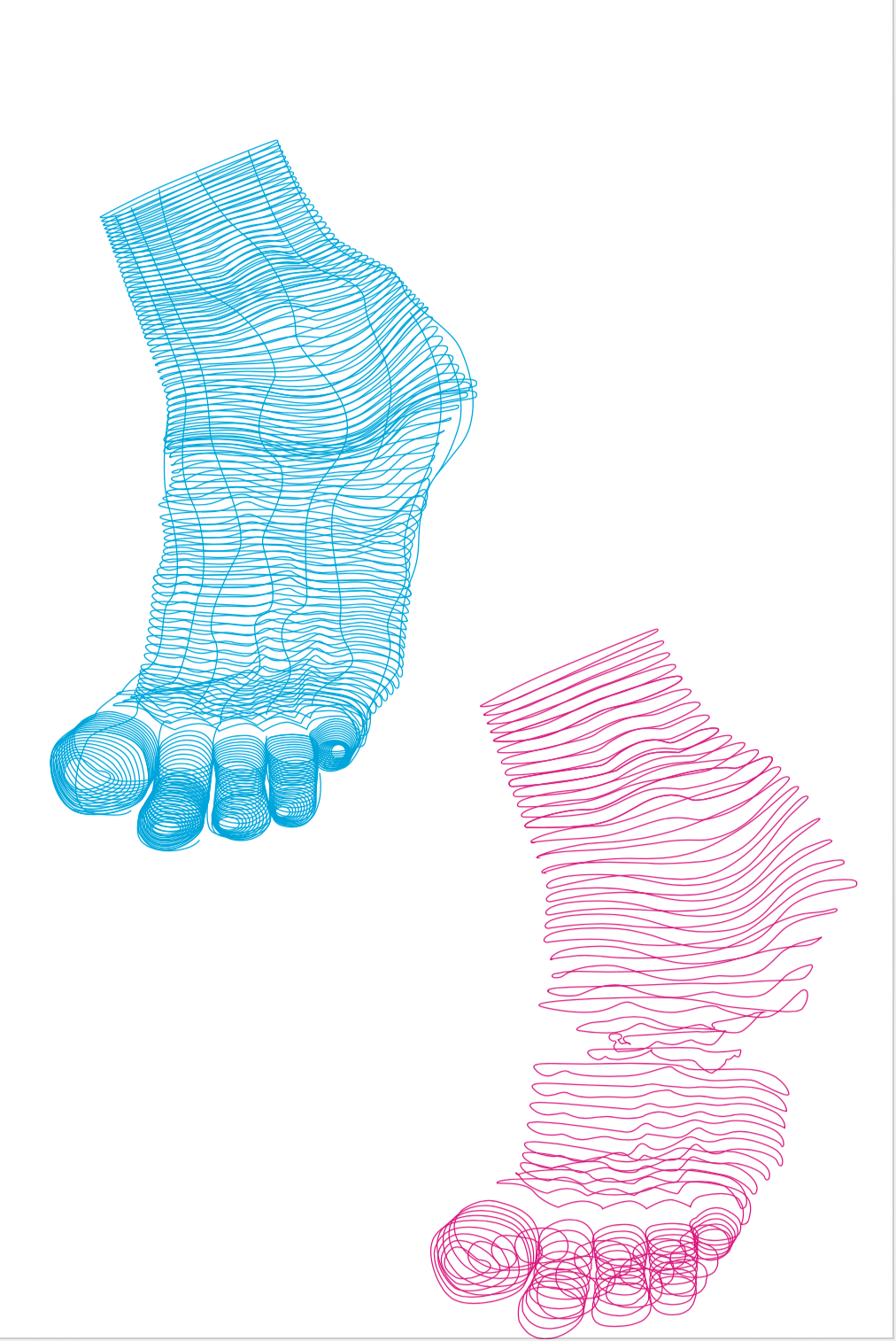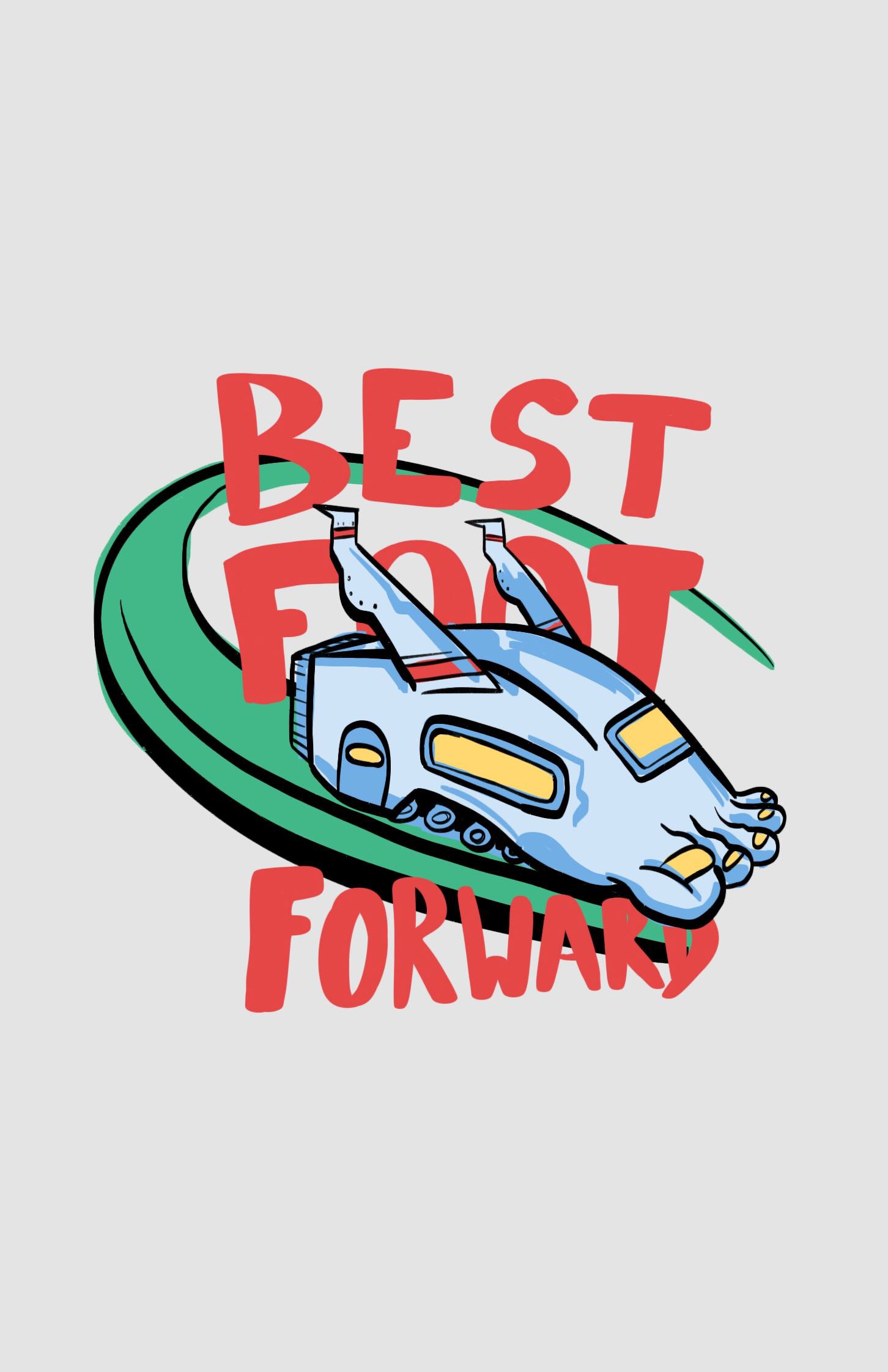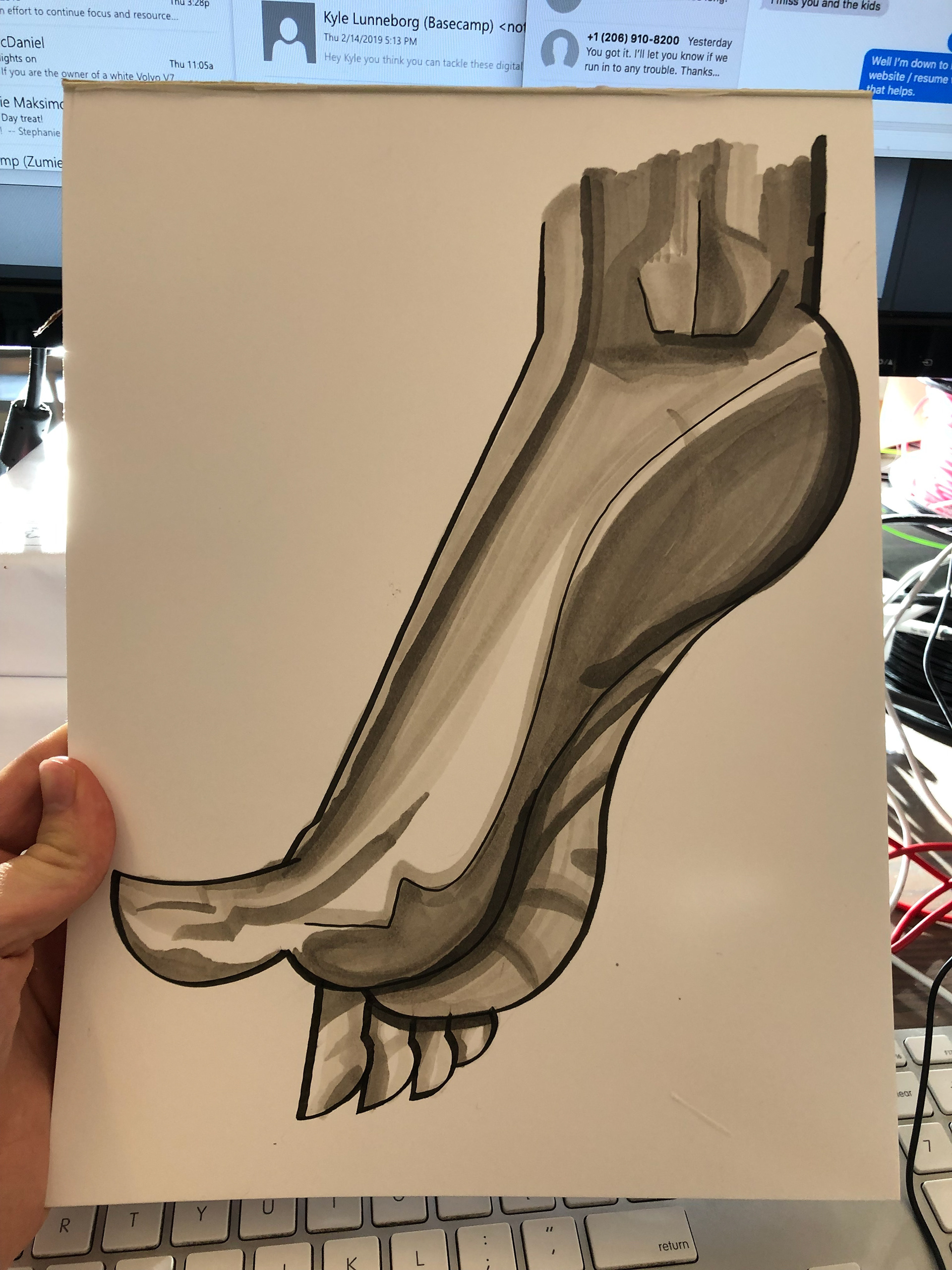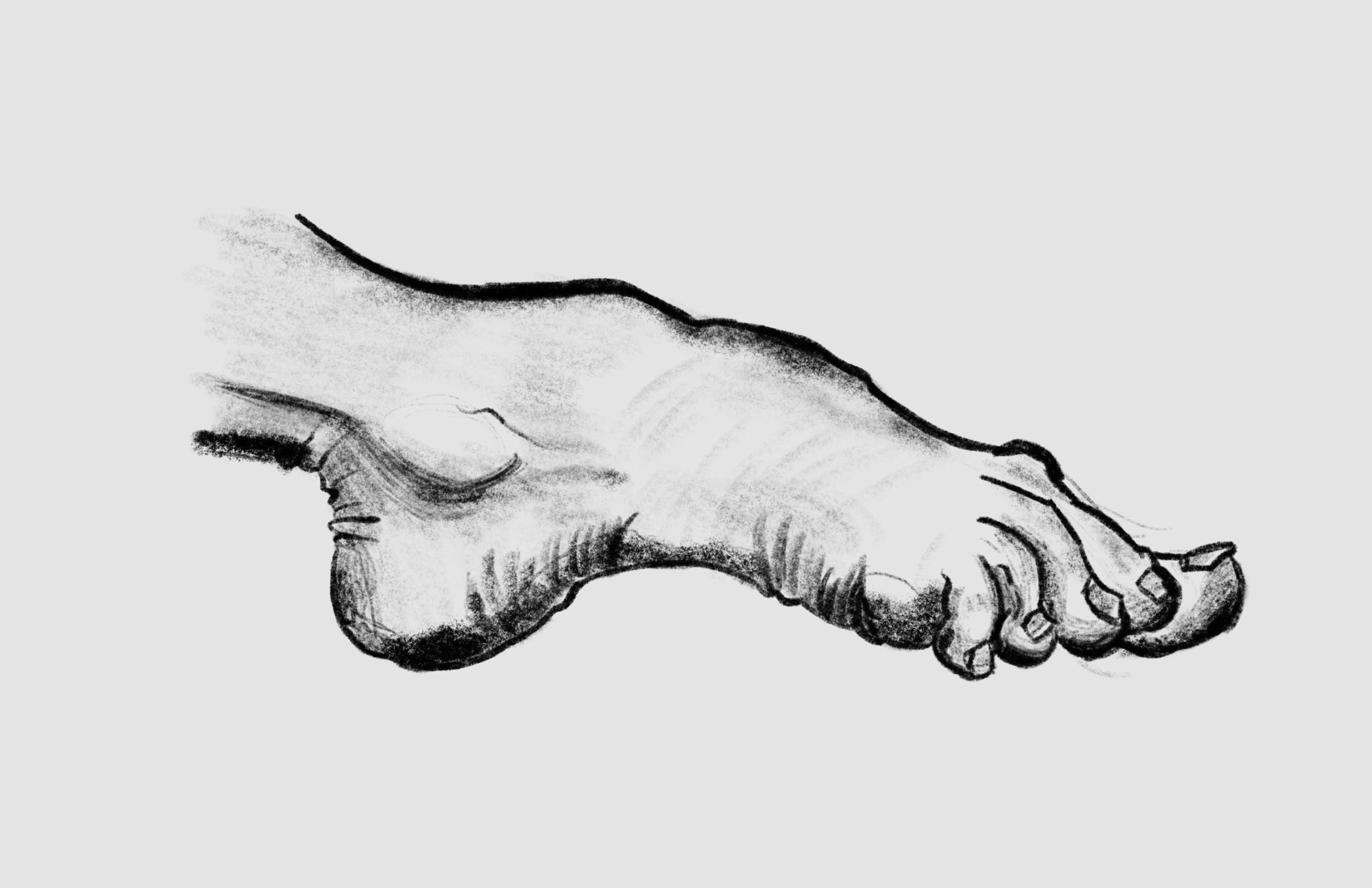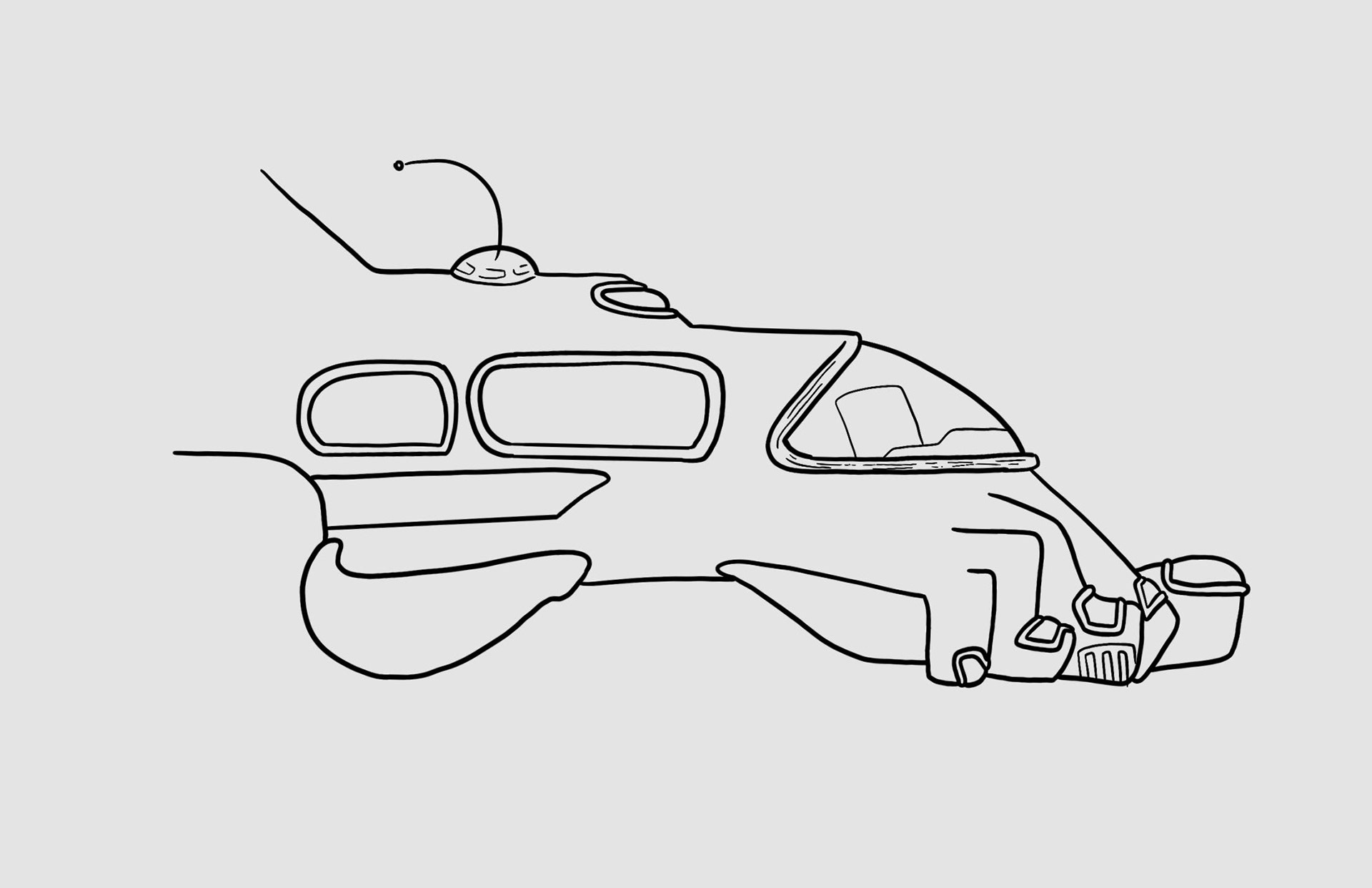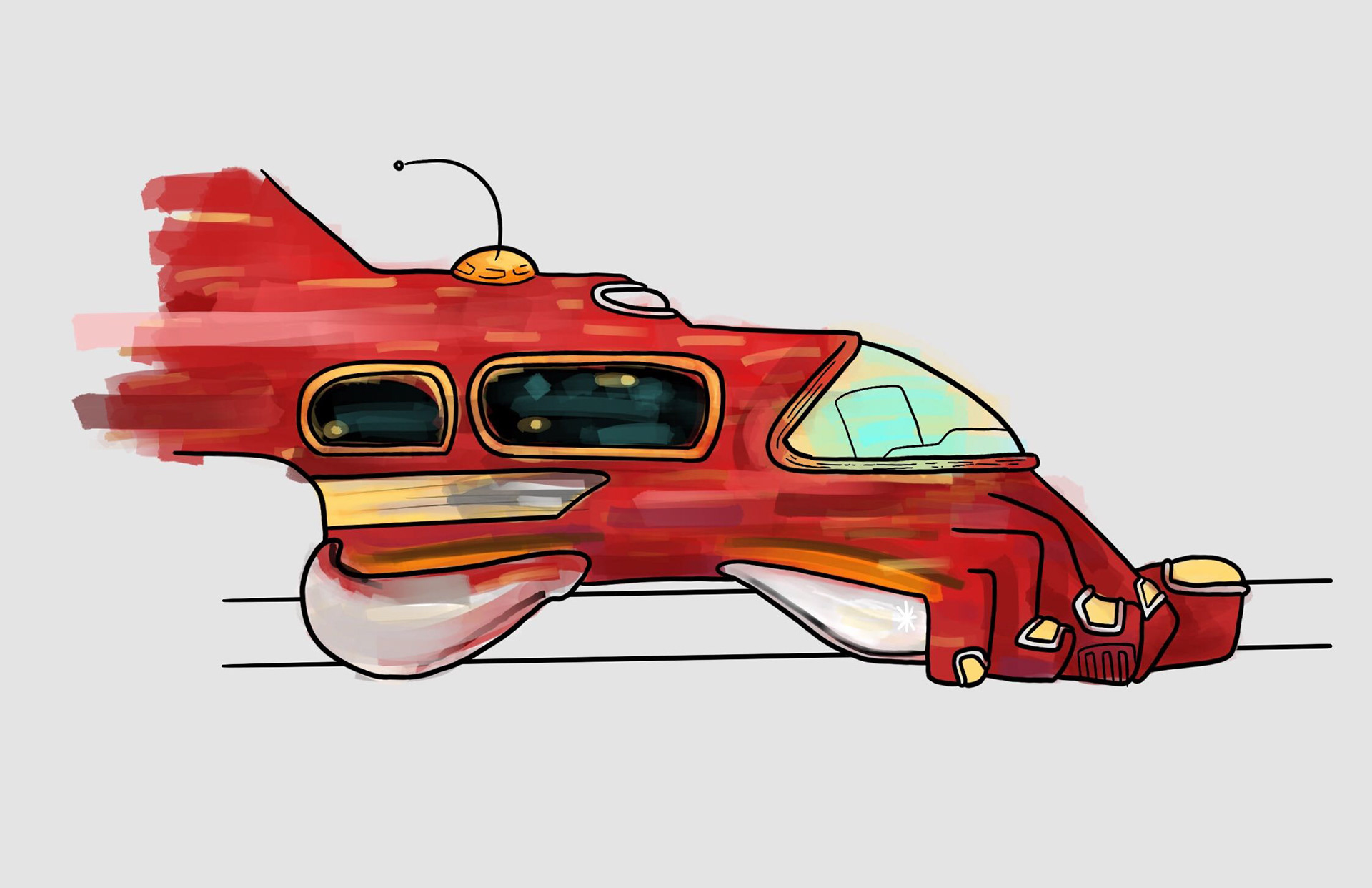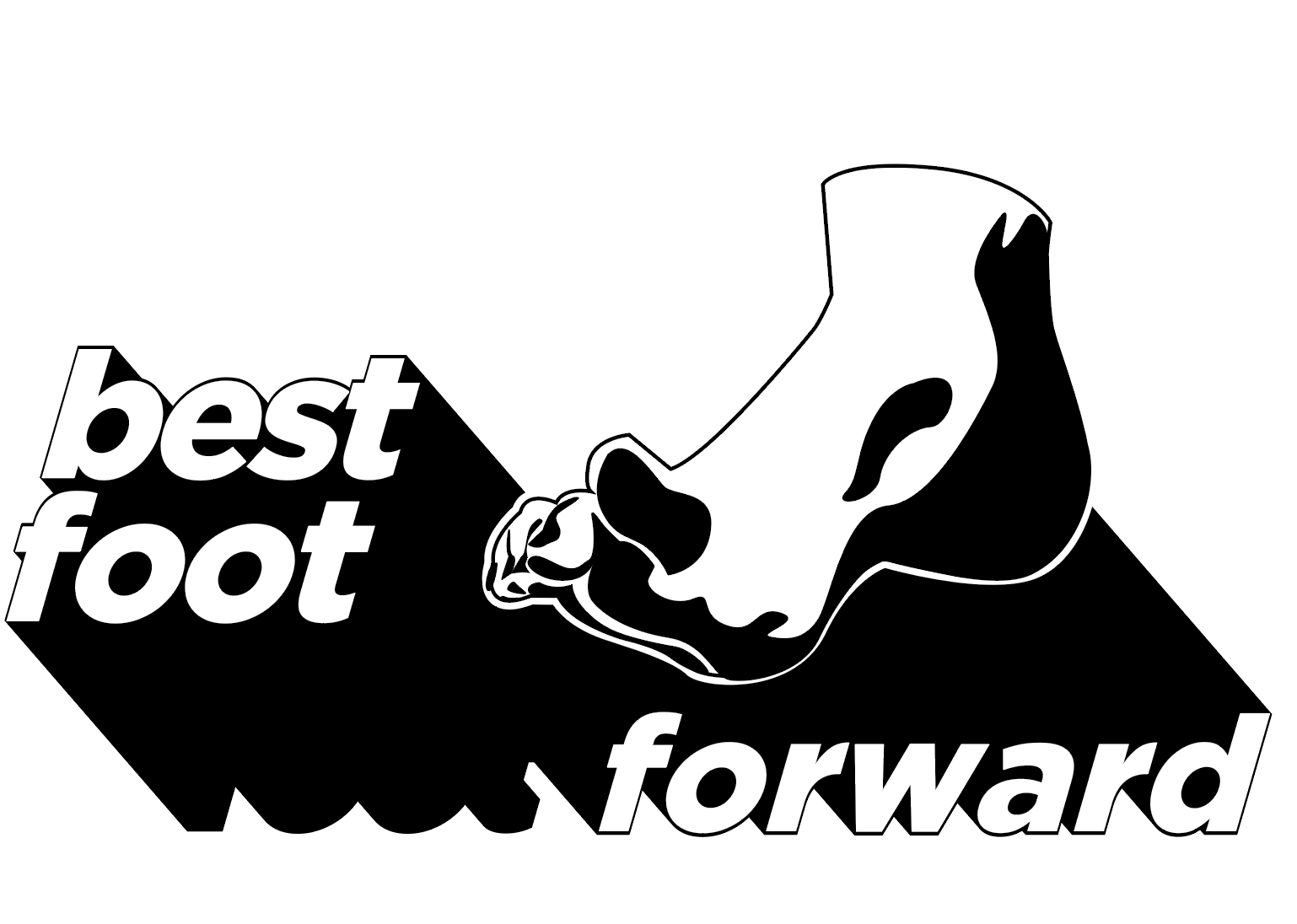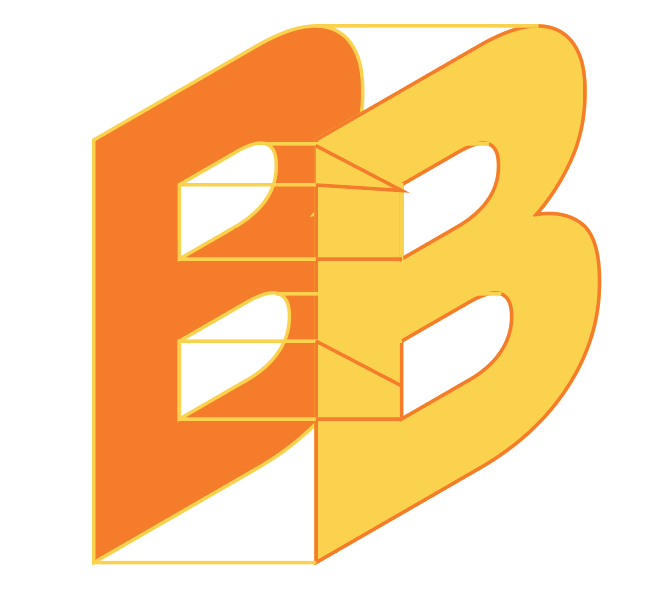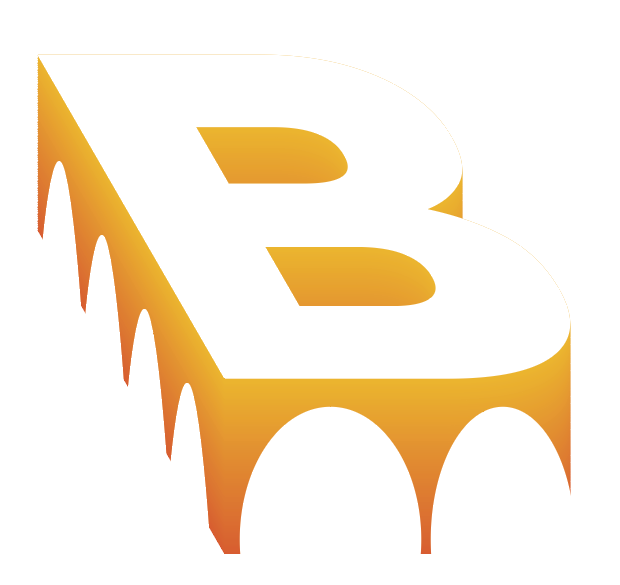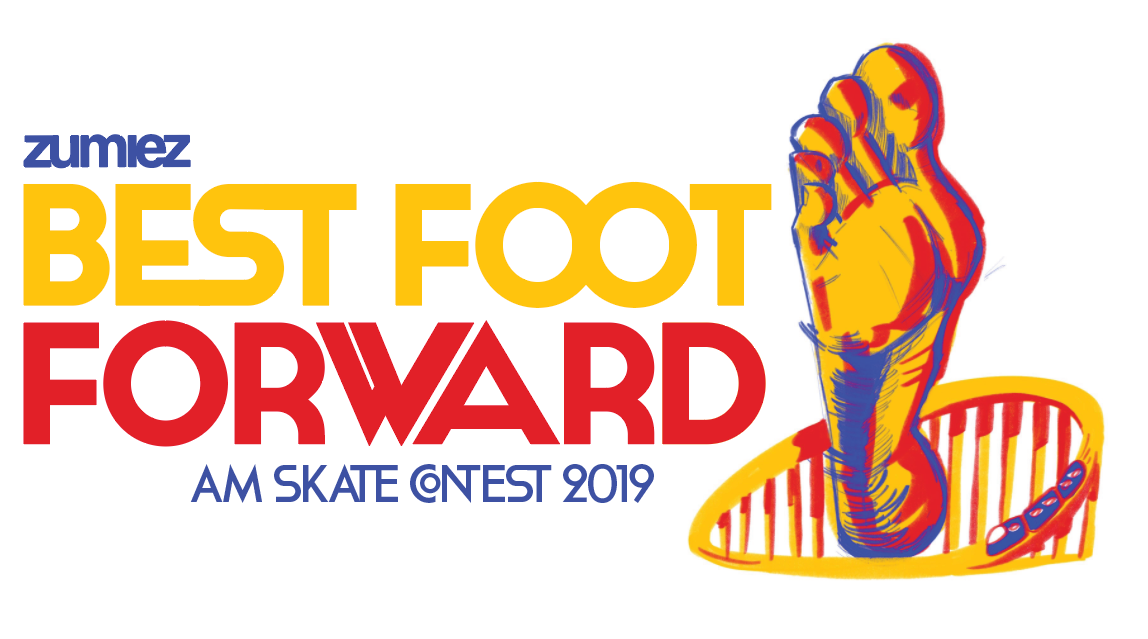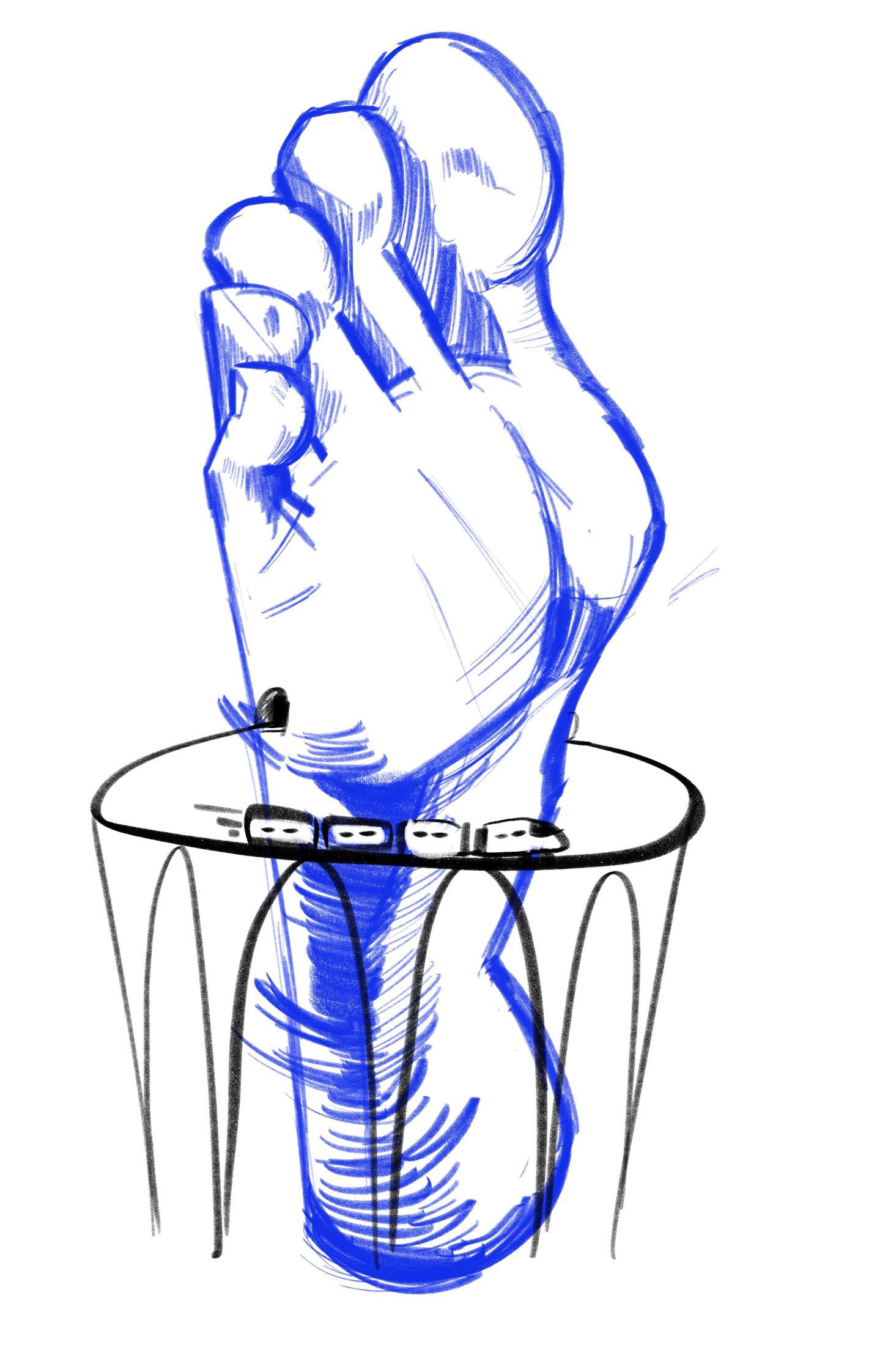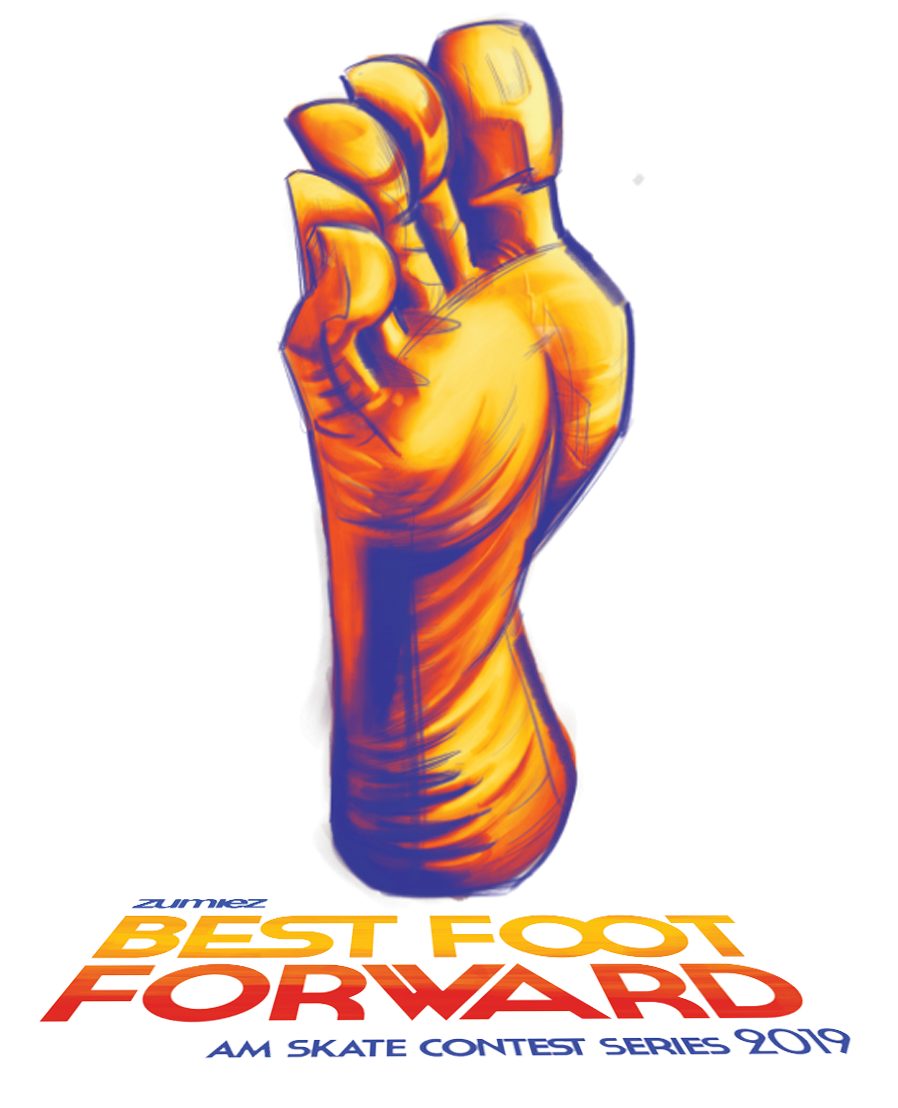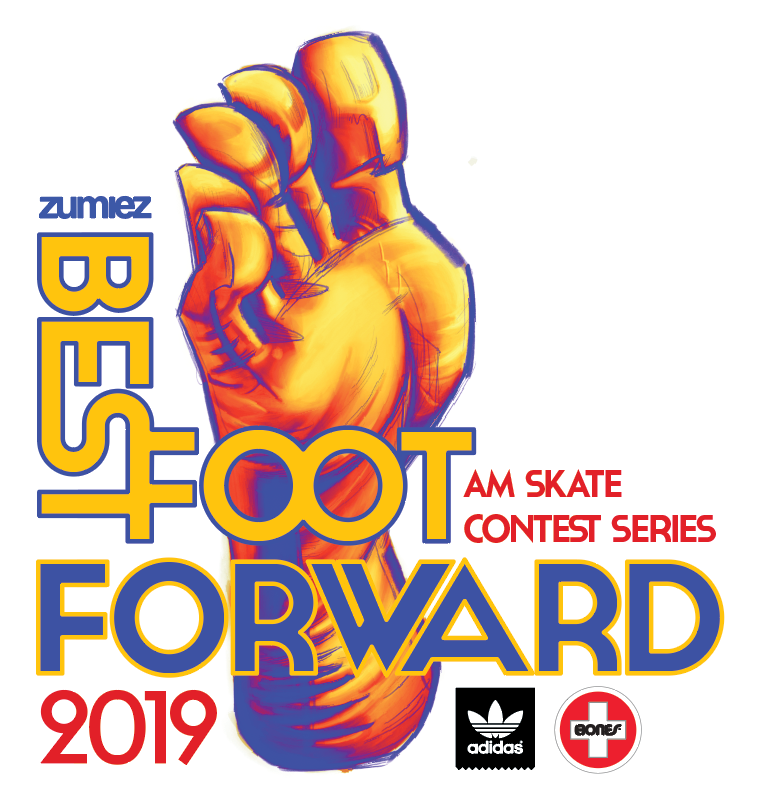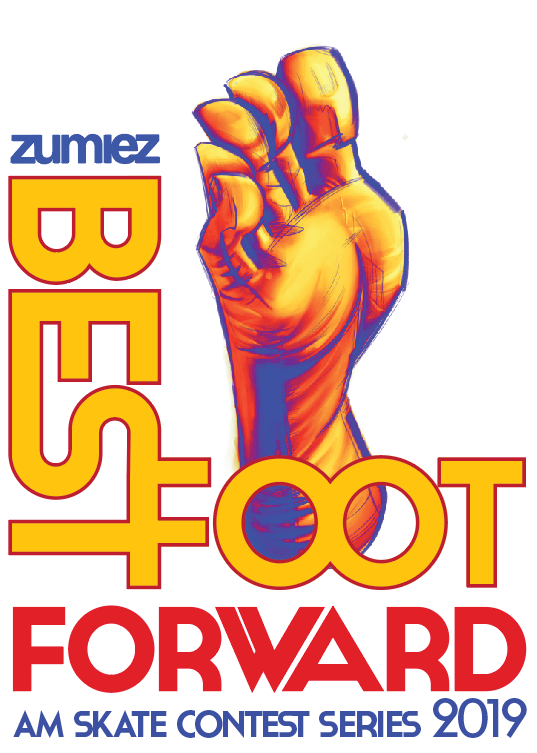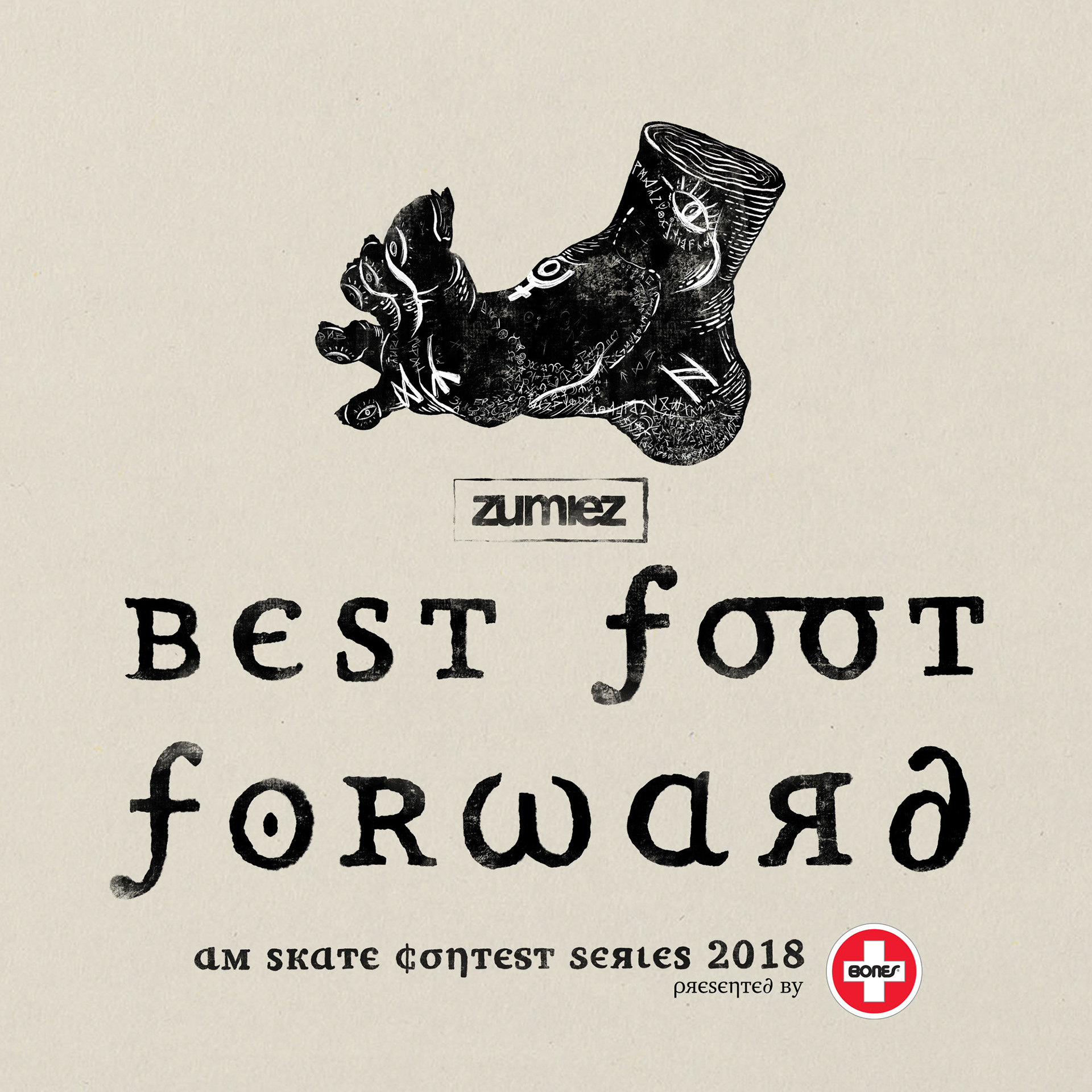 Zumiez Best Foot Forward 2018
2018 is my second go at the branding for the world's most expansive amateur skateboard contest. Every year Zumiez makes sure to do something completely different with their branding. Last year I lead the charge on a twisted, toxic avenger foot. The 2018 finals will be in Massachusetts. With that in mind we settled on a witch hunt theme, the hunt for the best skaters. Winners in each stop will be flown to Boston to compete in the finals. Many of these skaters get signed to pro-teams on the spot. Best Foot Forward is our way to give back to the skate community and something I love being a part of.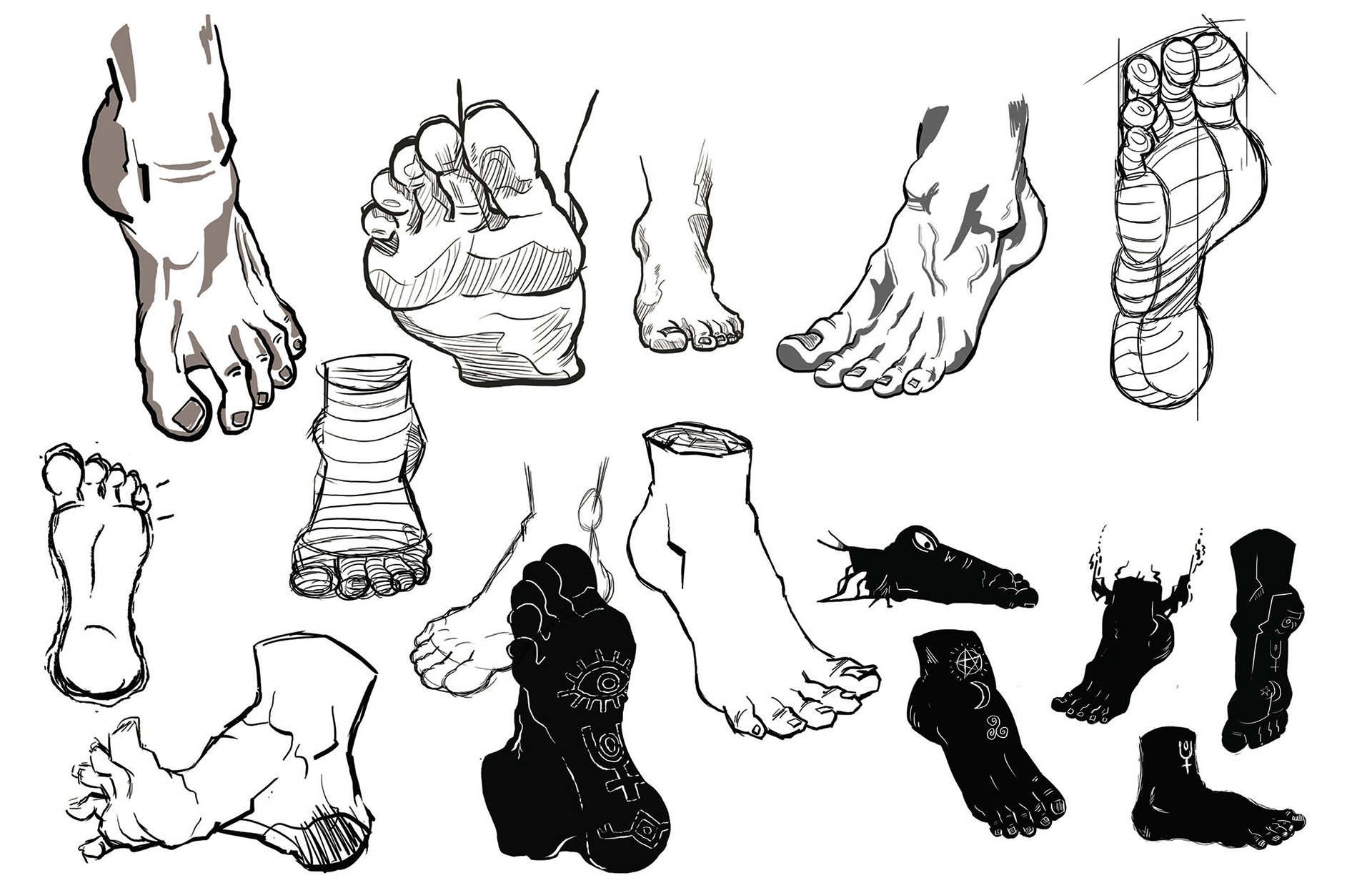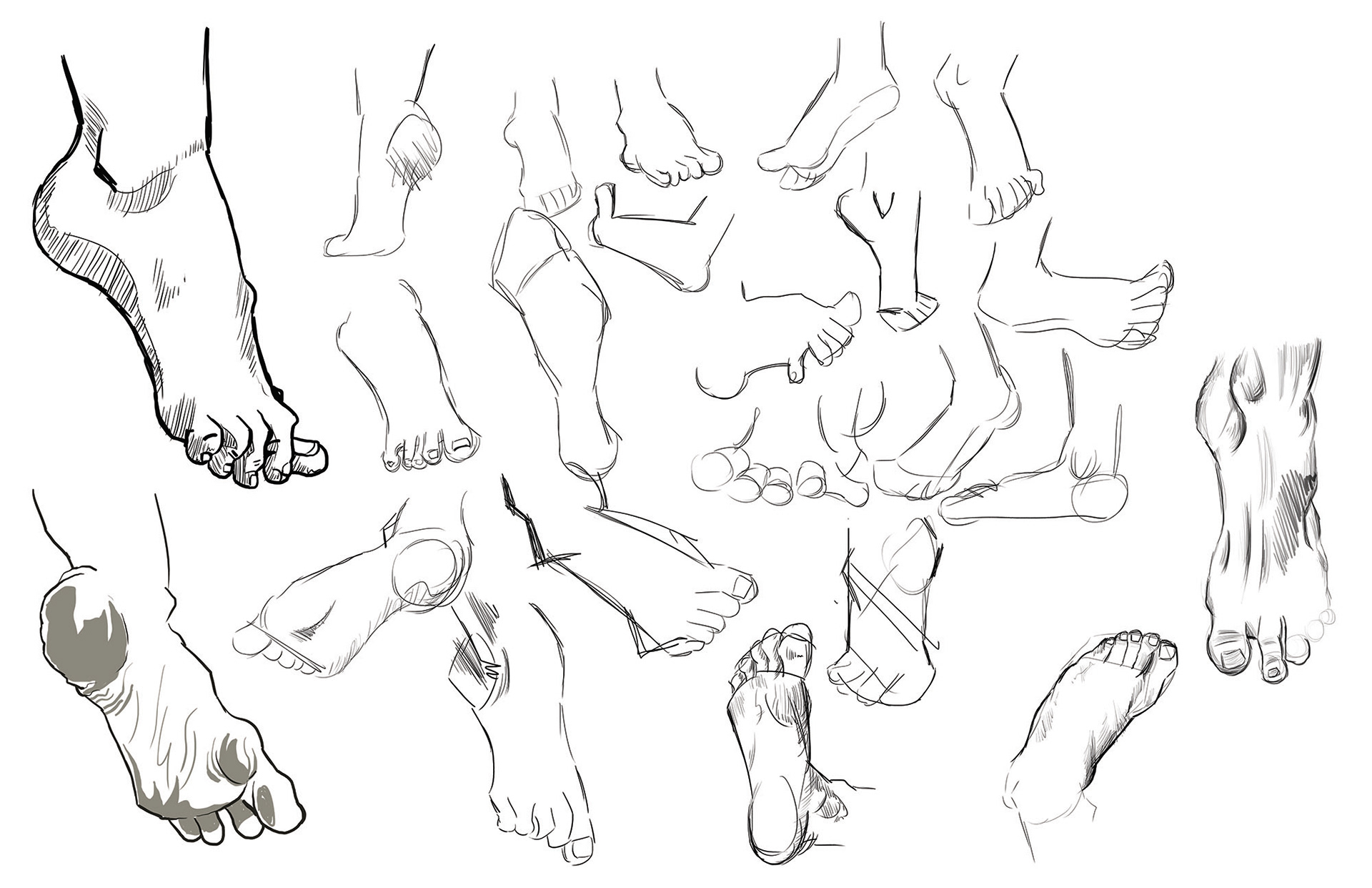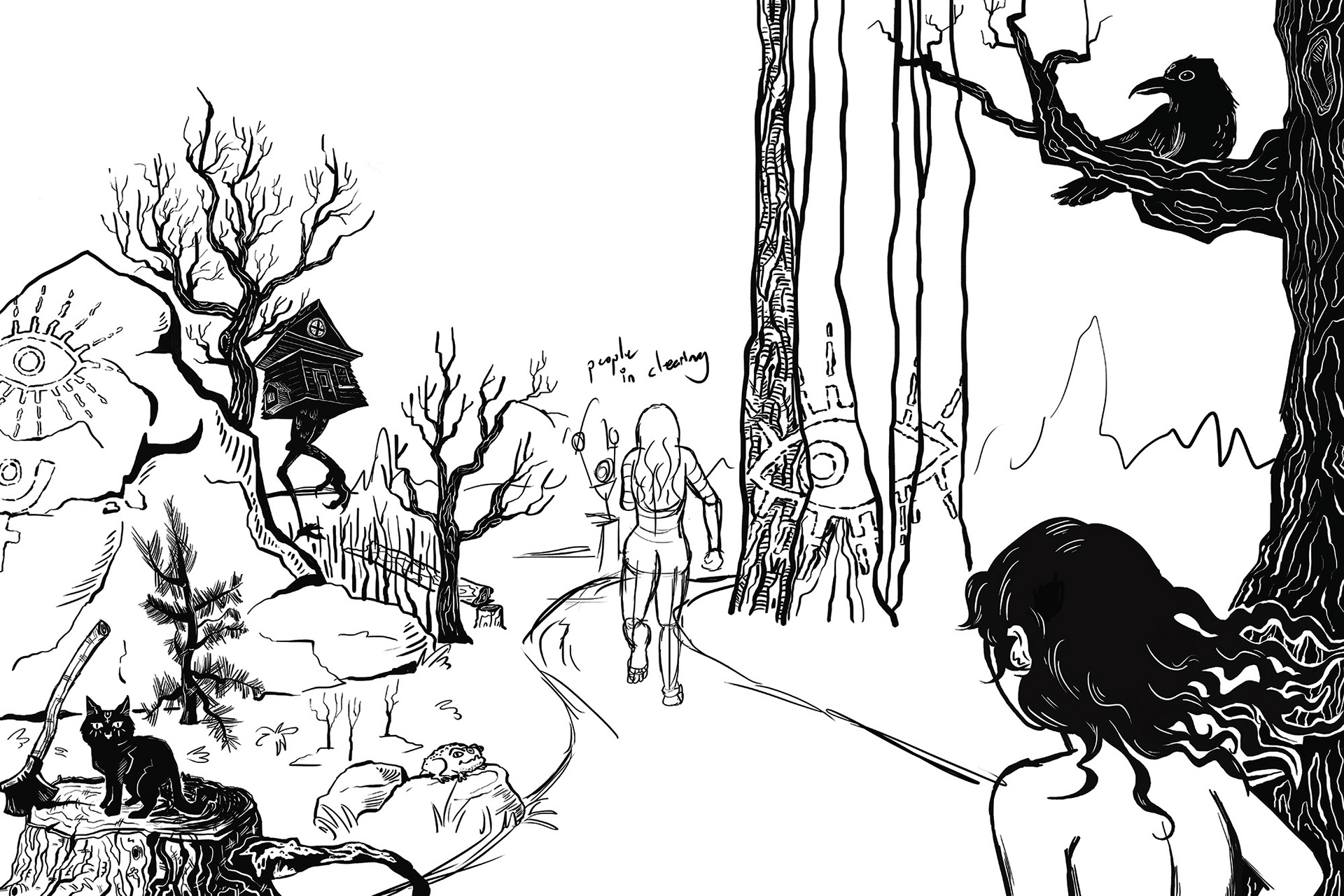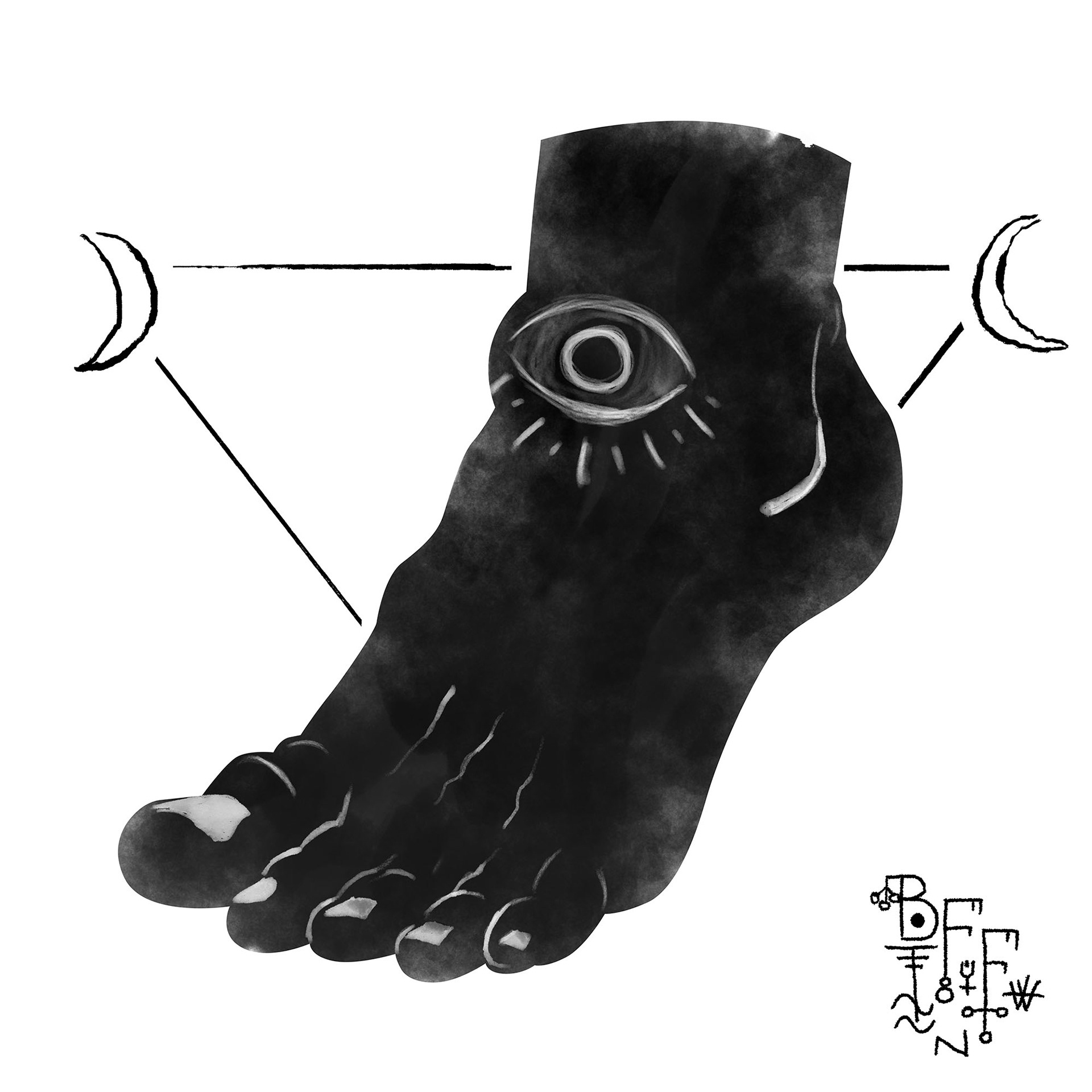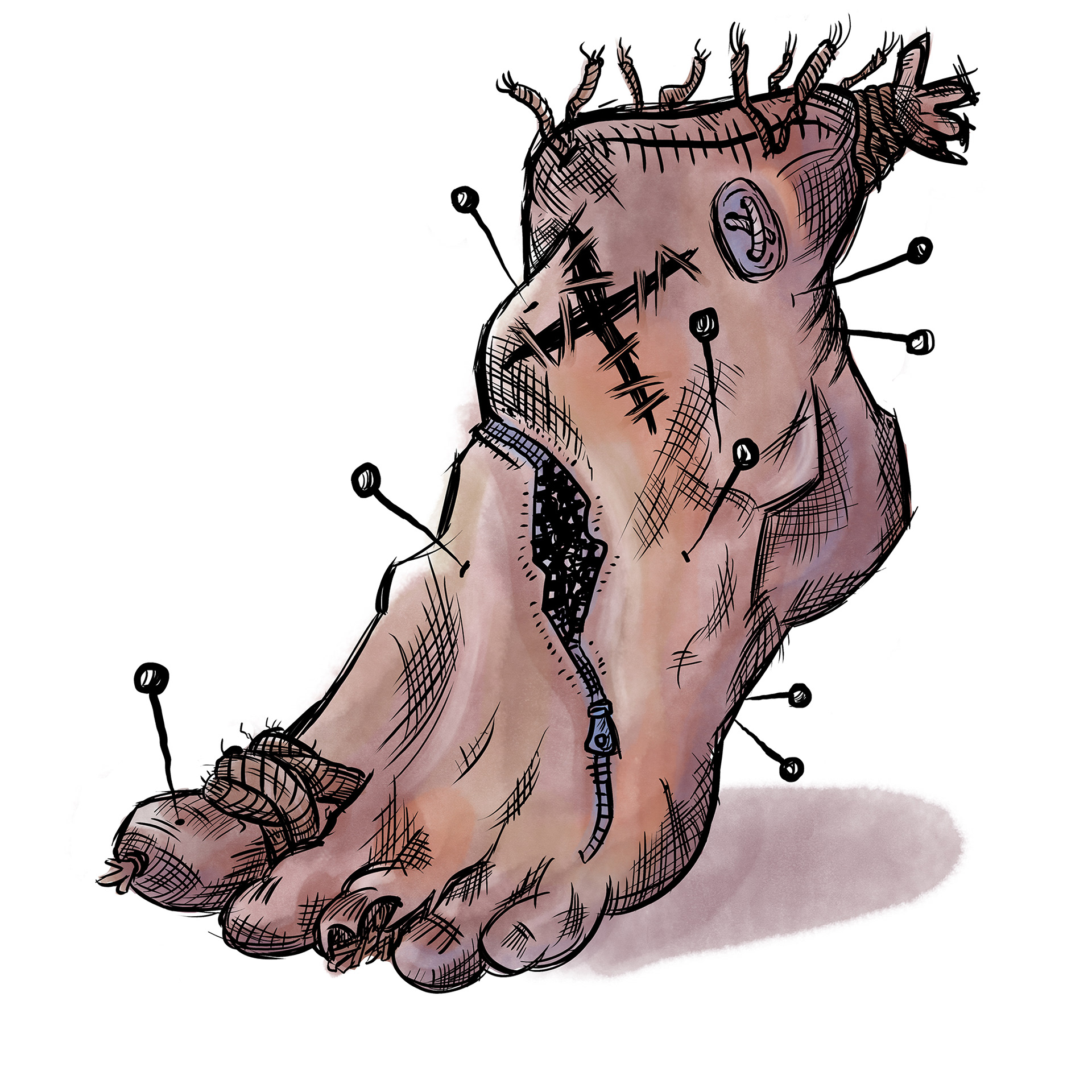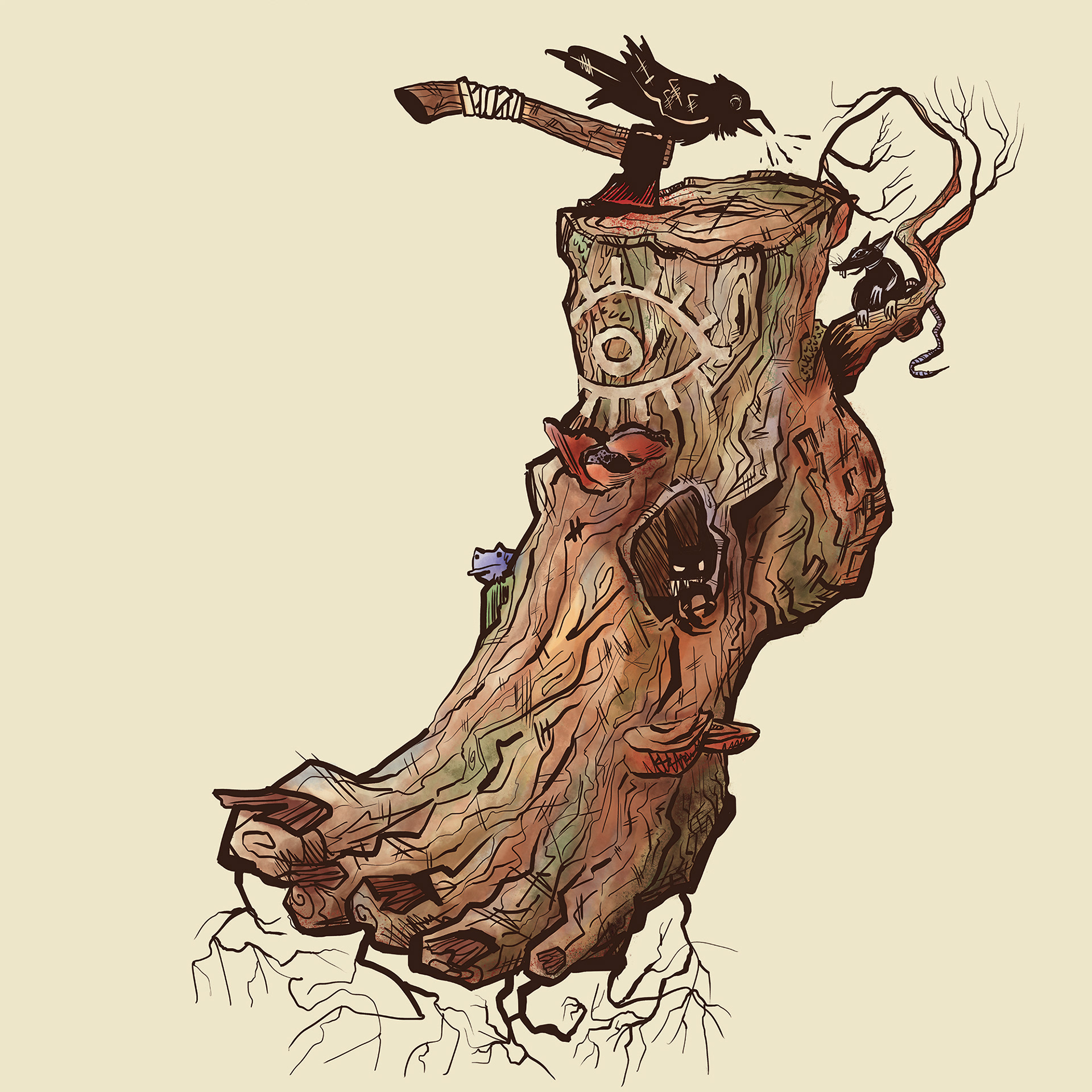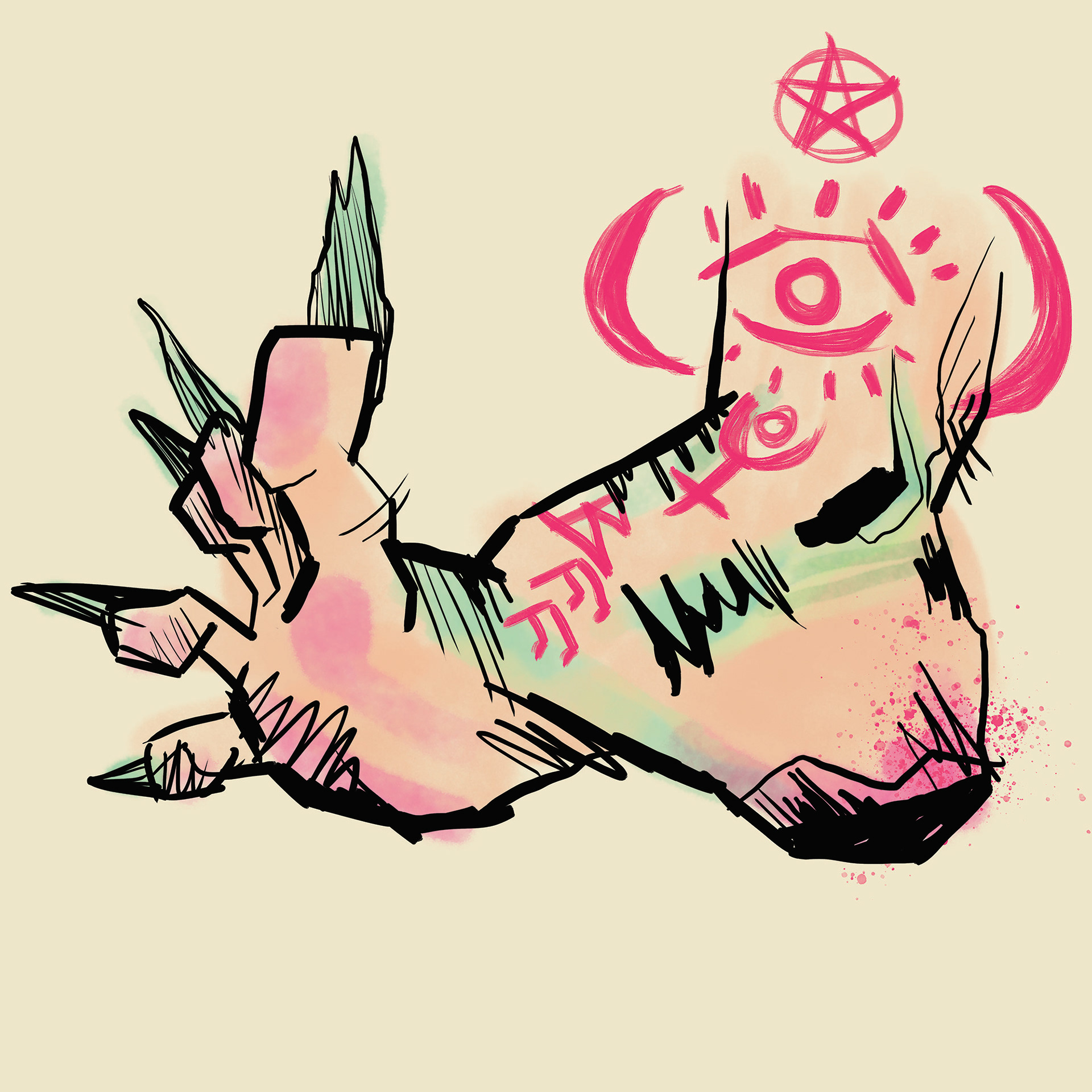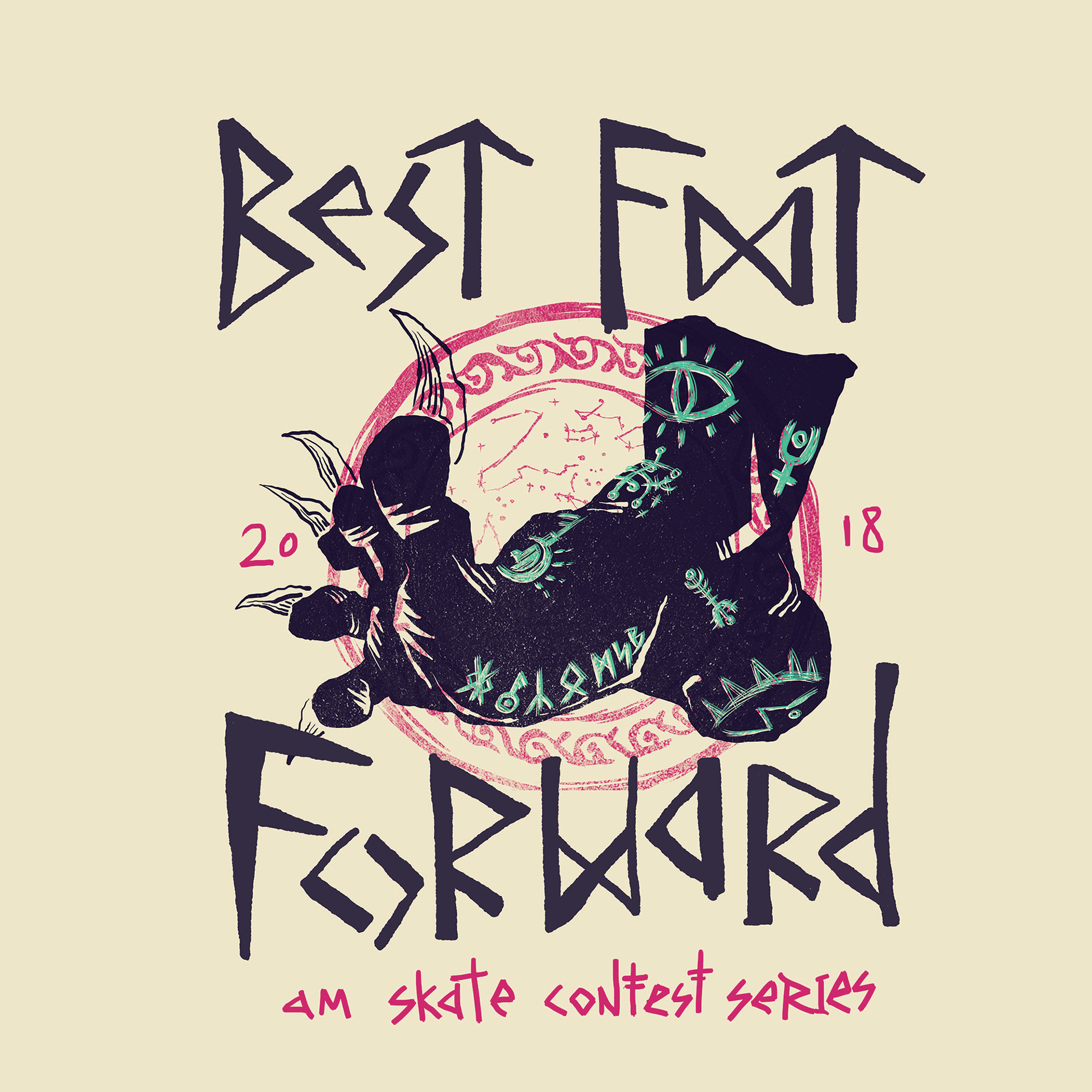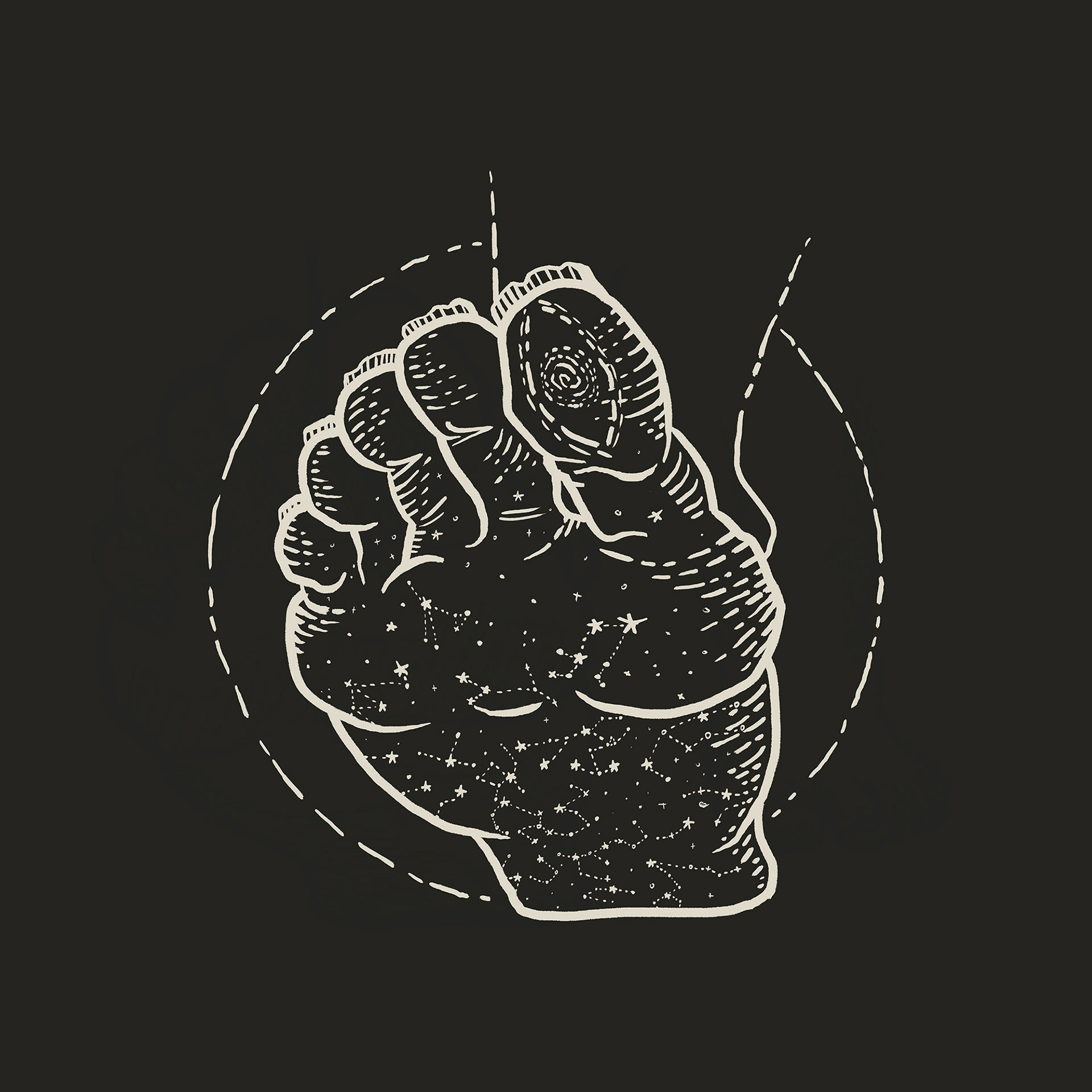 Bellow you can see a time lapse of the final foot illustration. The video starts after I sketched the initial pose for the foot. This was made using Procreate on the iPad. 
In collaboration with Billie Weller.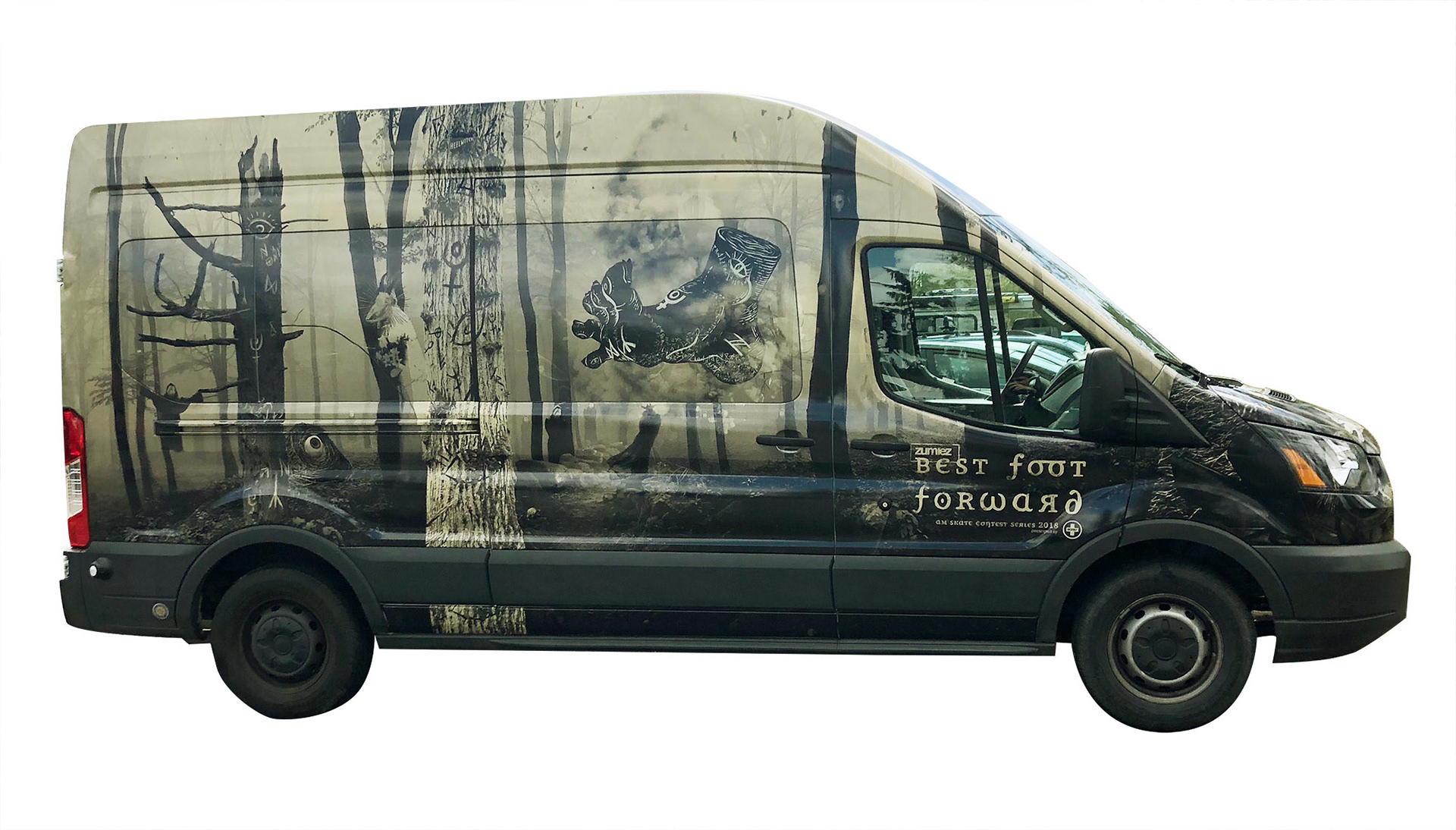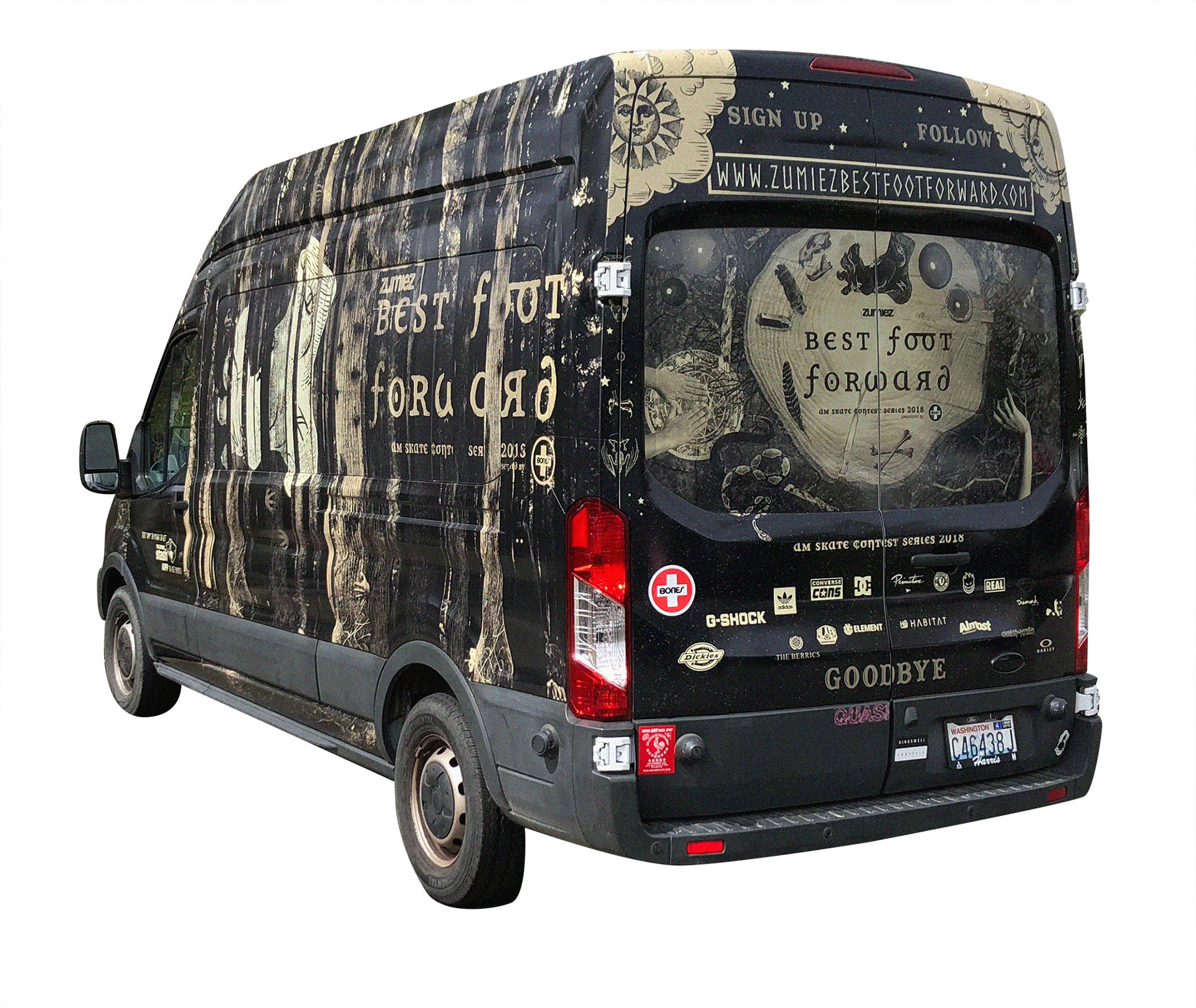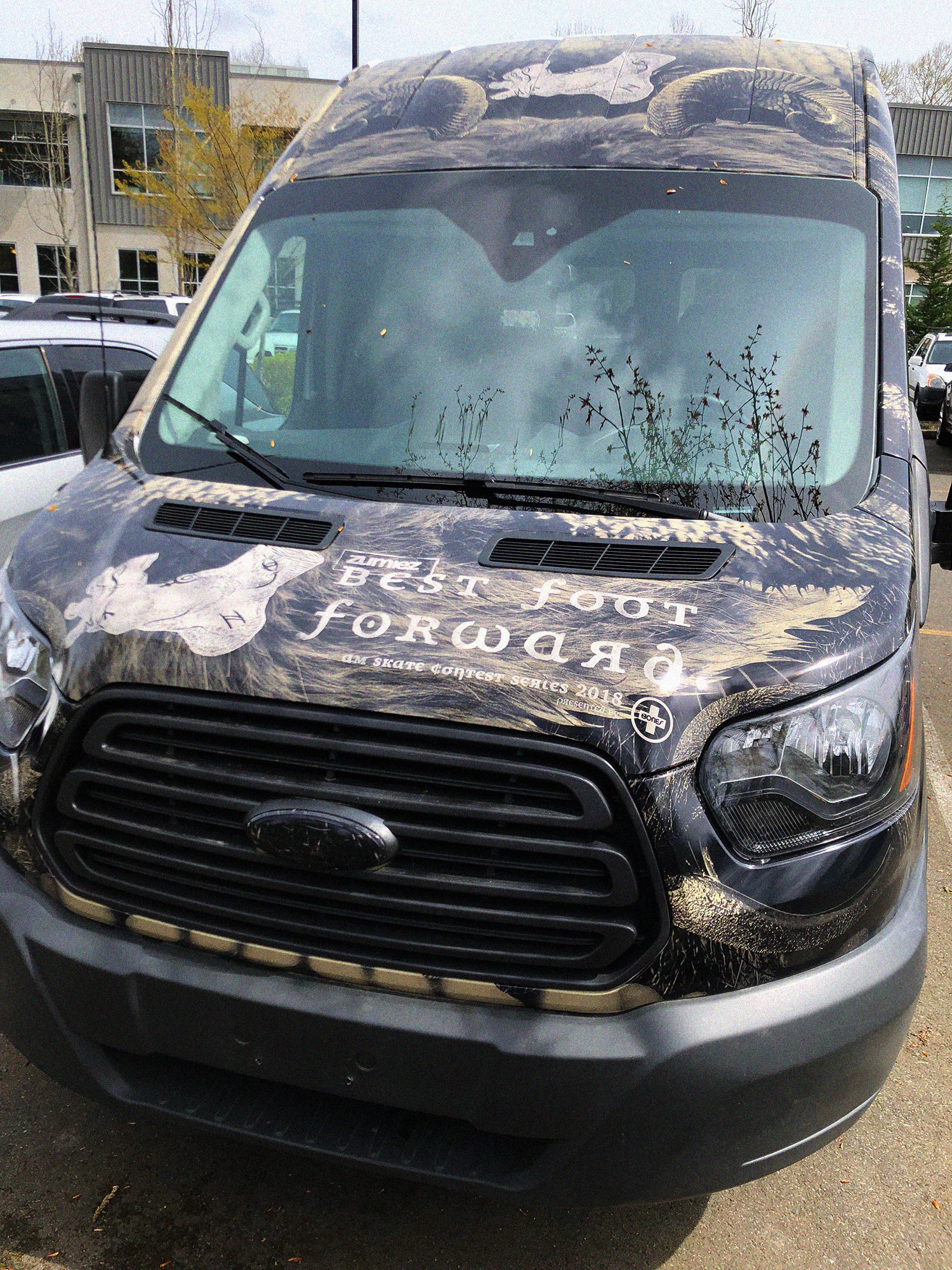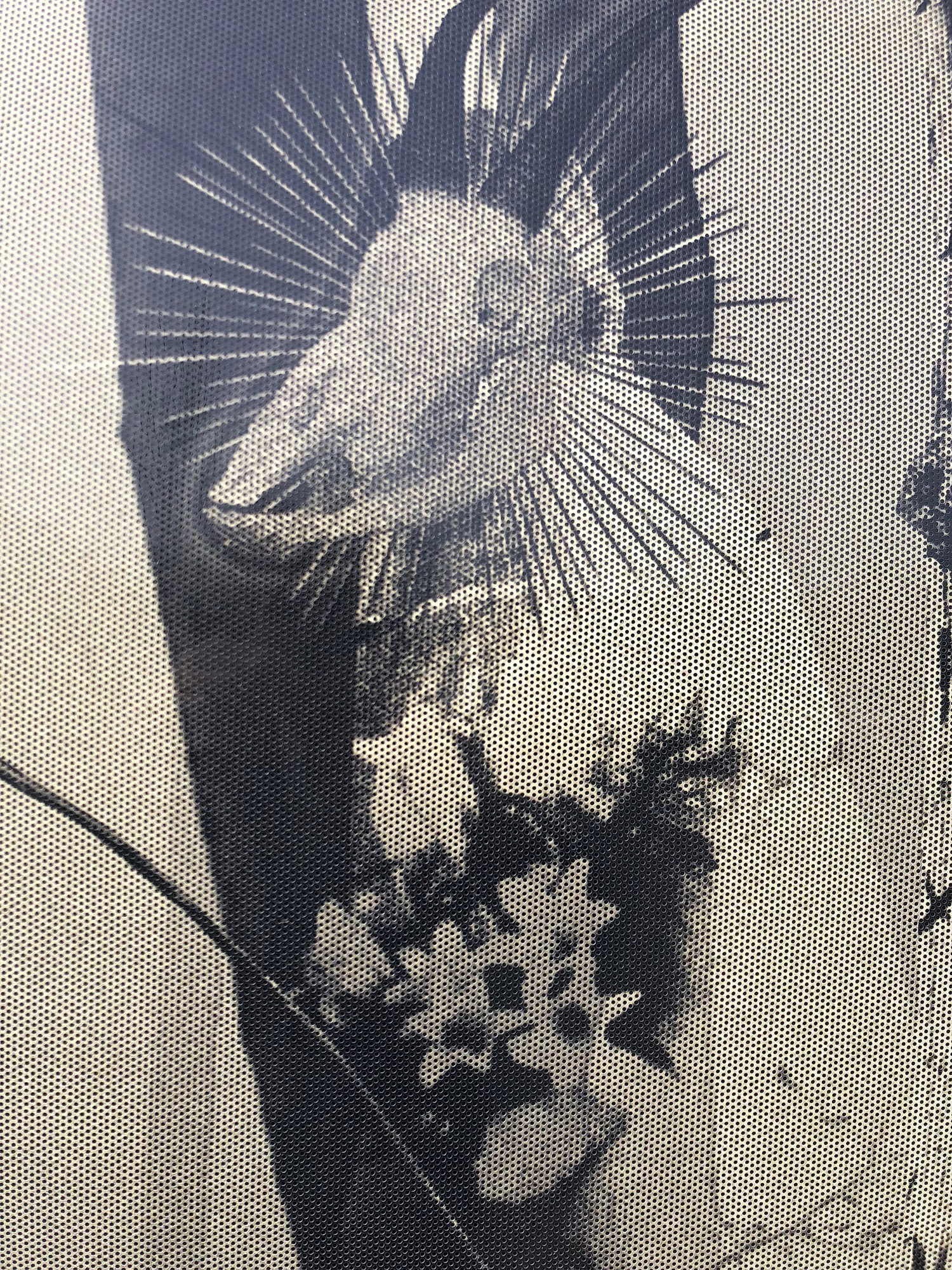 National & Regional Promotion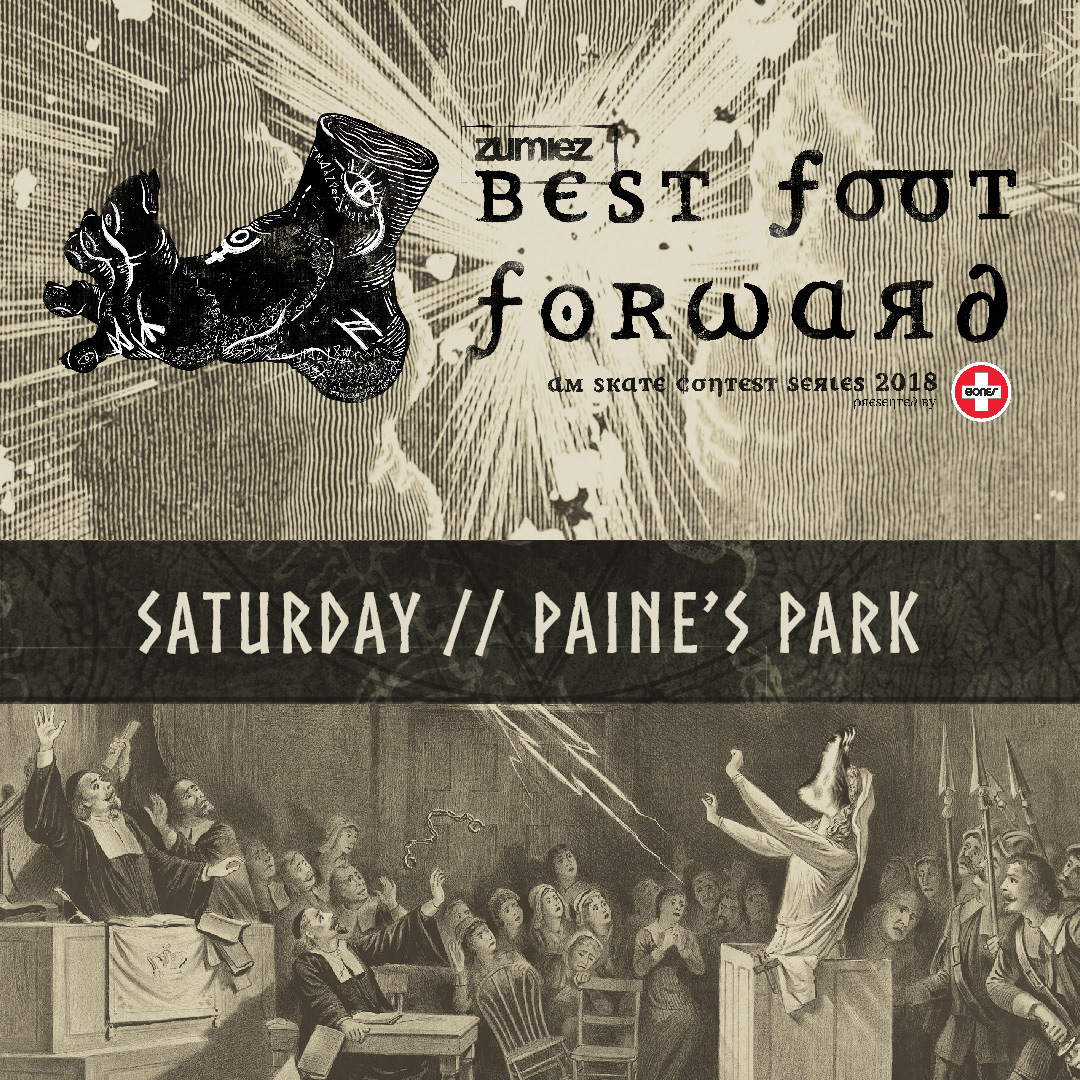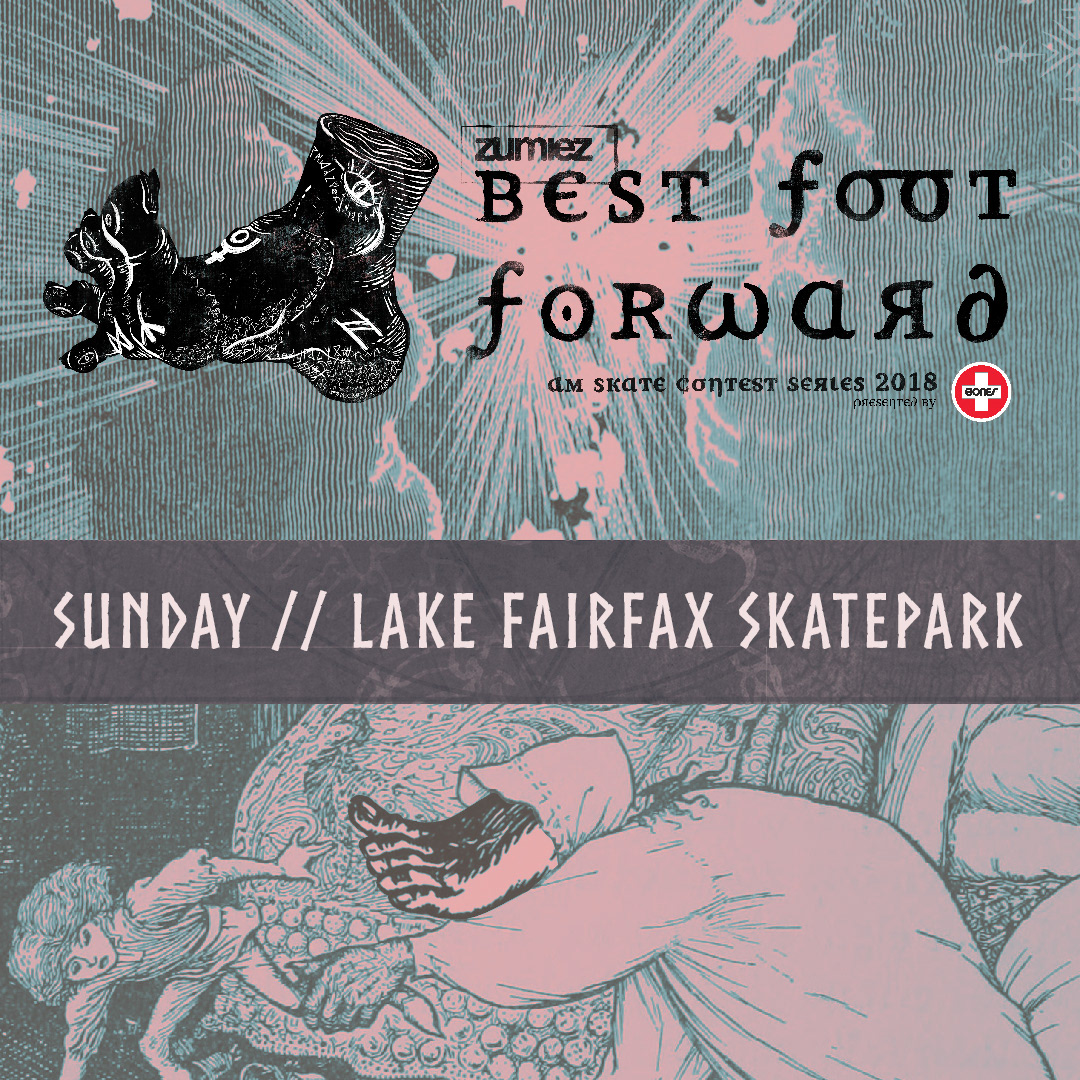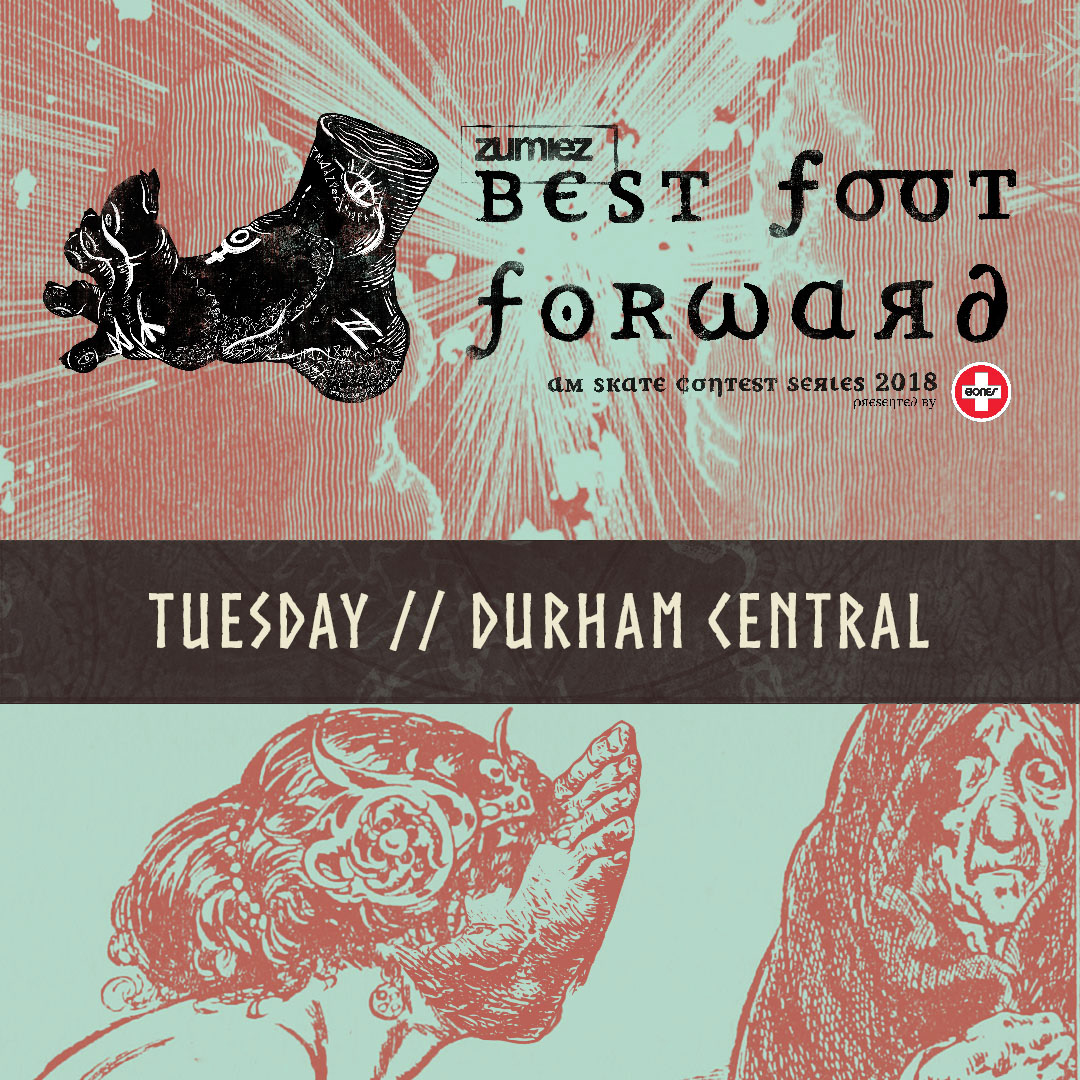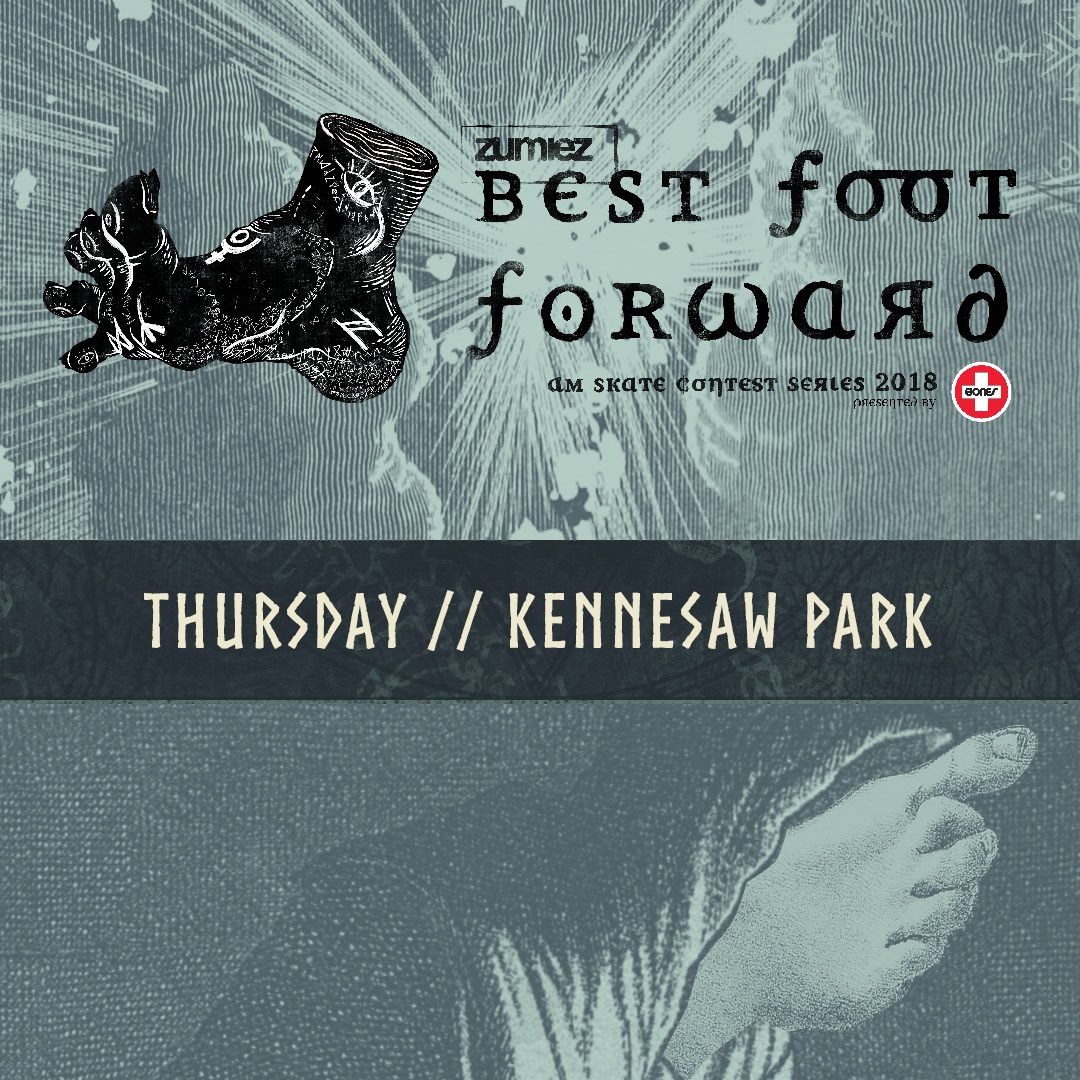 The process of creating the logo and other assets for Best Foot Forward 2017 took me outside of all my comfort zones. Granted the discomfort of the tyrophibic, mutated theme was enough to keep me up at night. Beyond just drawing something uncomfortable I dove in headfirst to some uncharted territory. First with 3-D modeling which I've never touched before. This approach to the making of the foot was scrapped but those new skills became very useful in collaborating with Wendy Hoover on trophies. I started over with my familiar, comic book influenced line art. That wasn't cutting it so I jumped into learning another new skill, digital painting. The result was a stylized but realistic foot guaranteed to make anyone cringe for all the right reasons.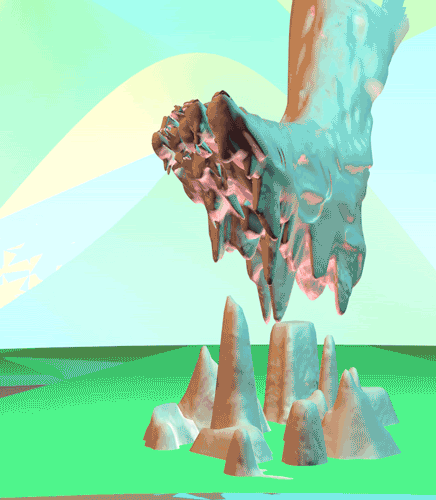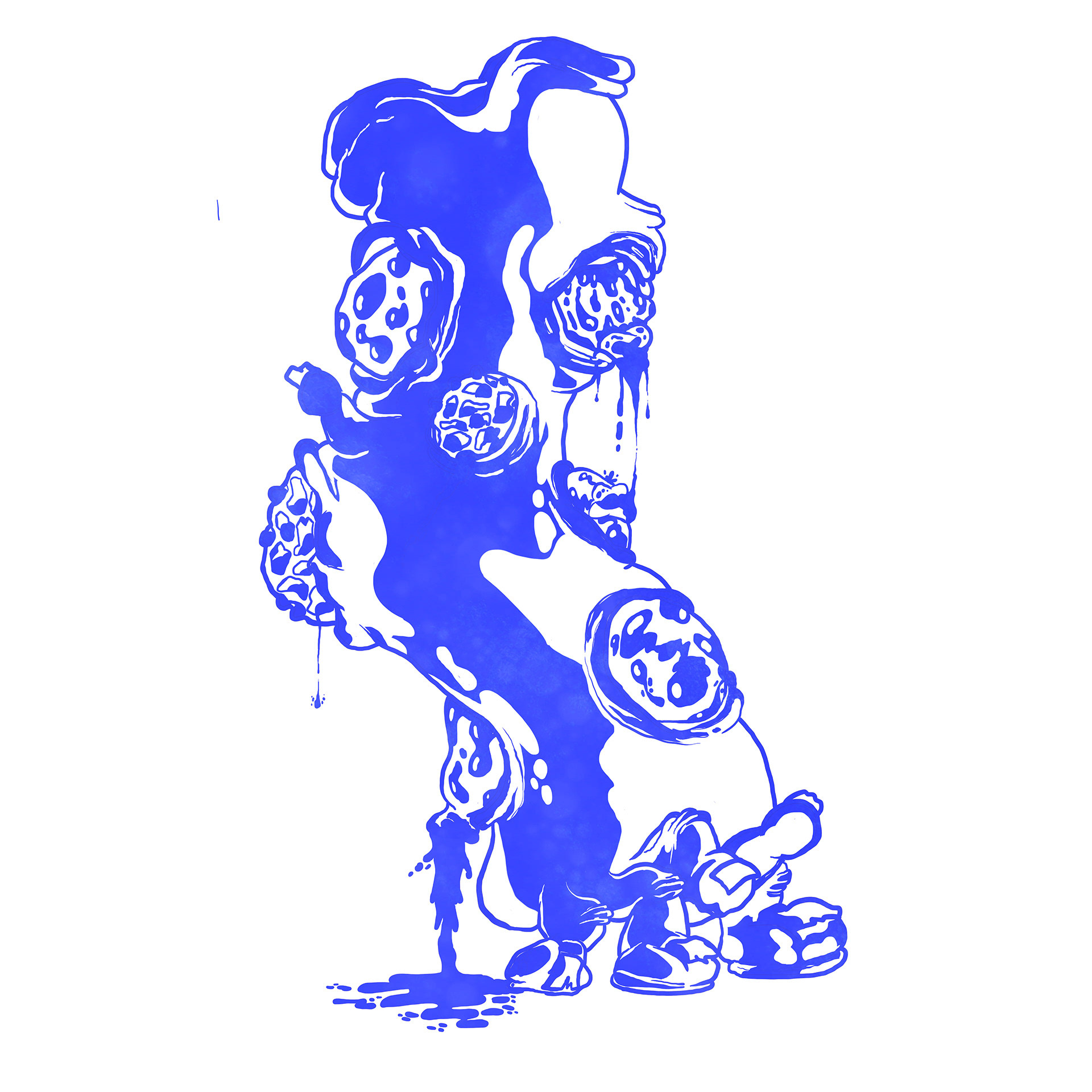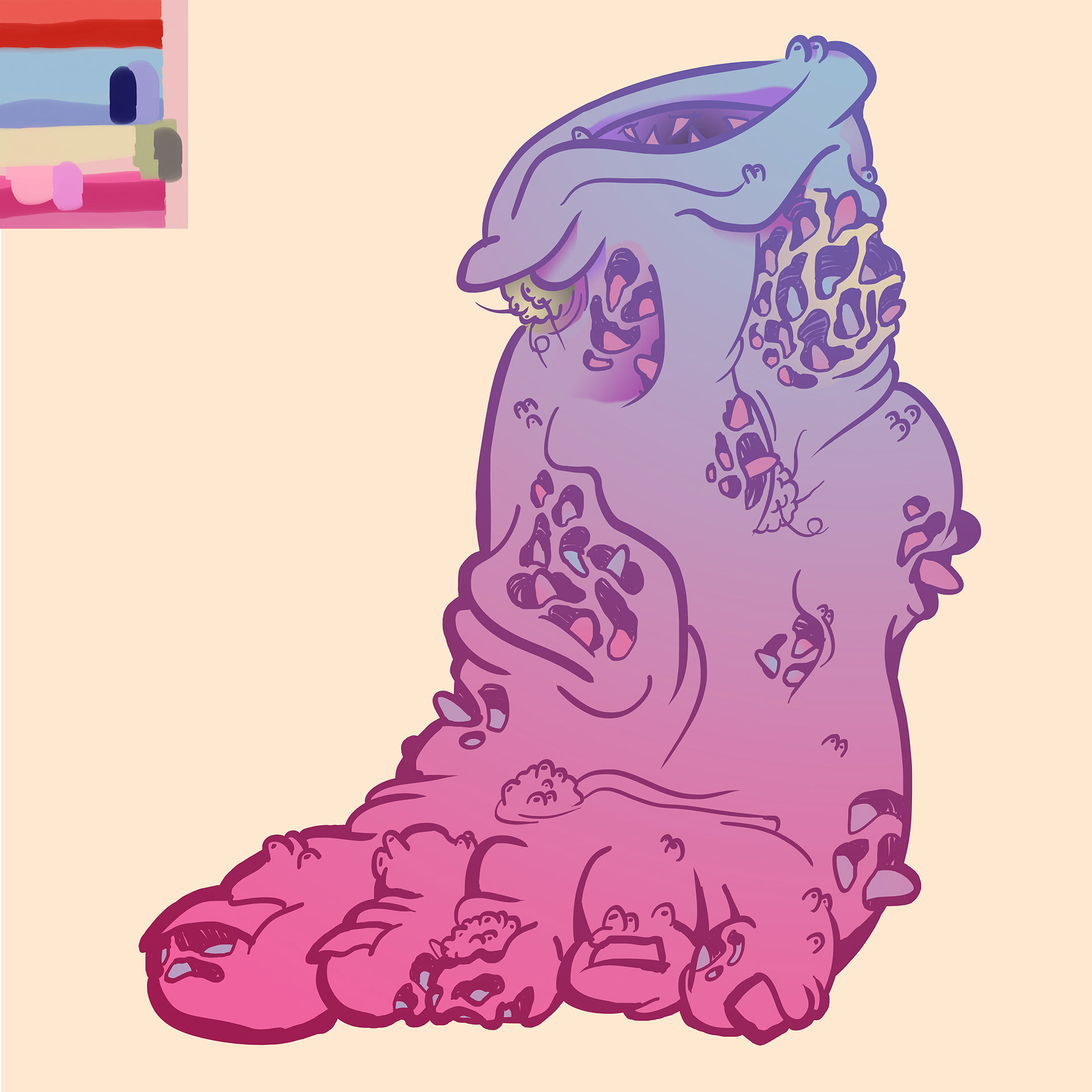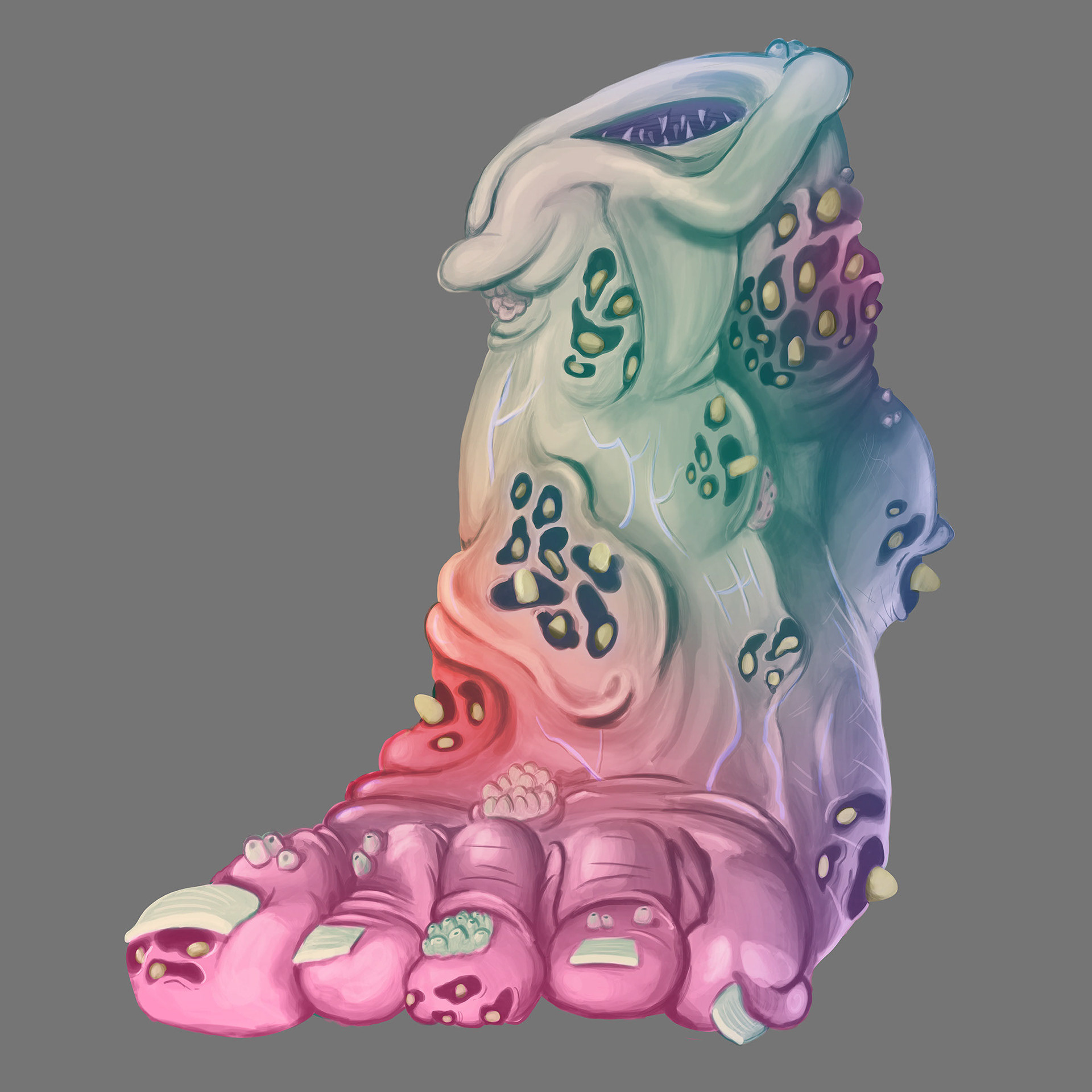 Just a few of the countless drafts we went through to nail down the final mutant foot.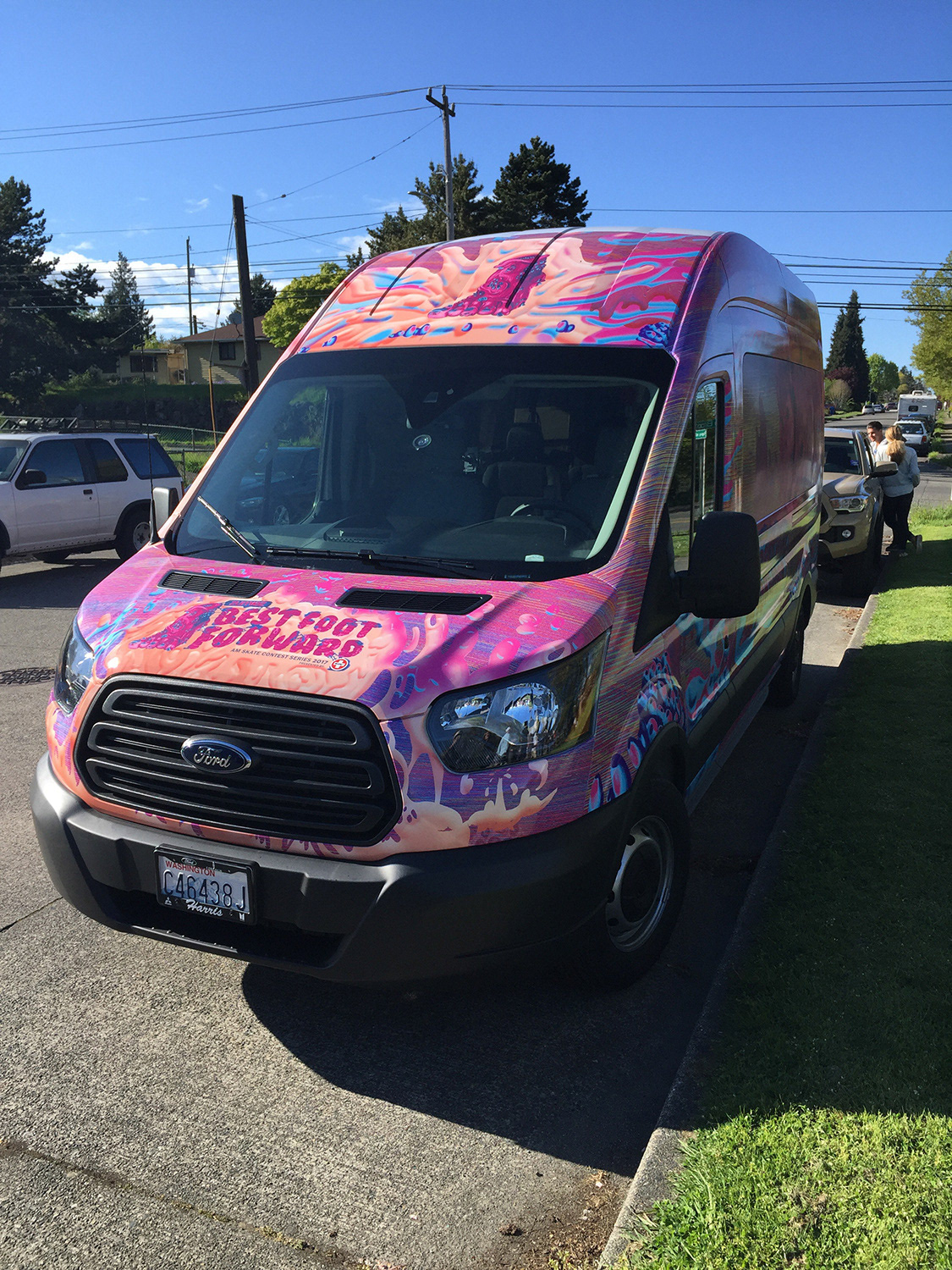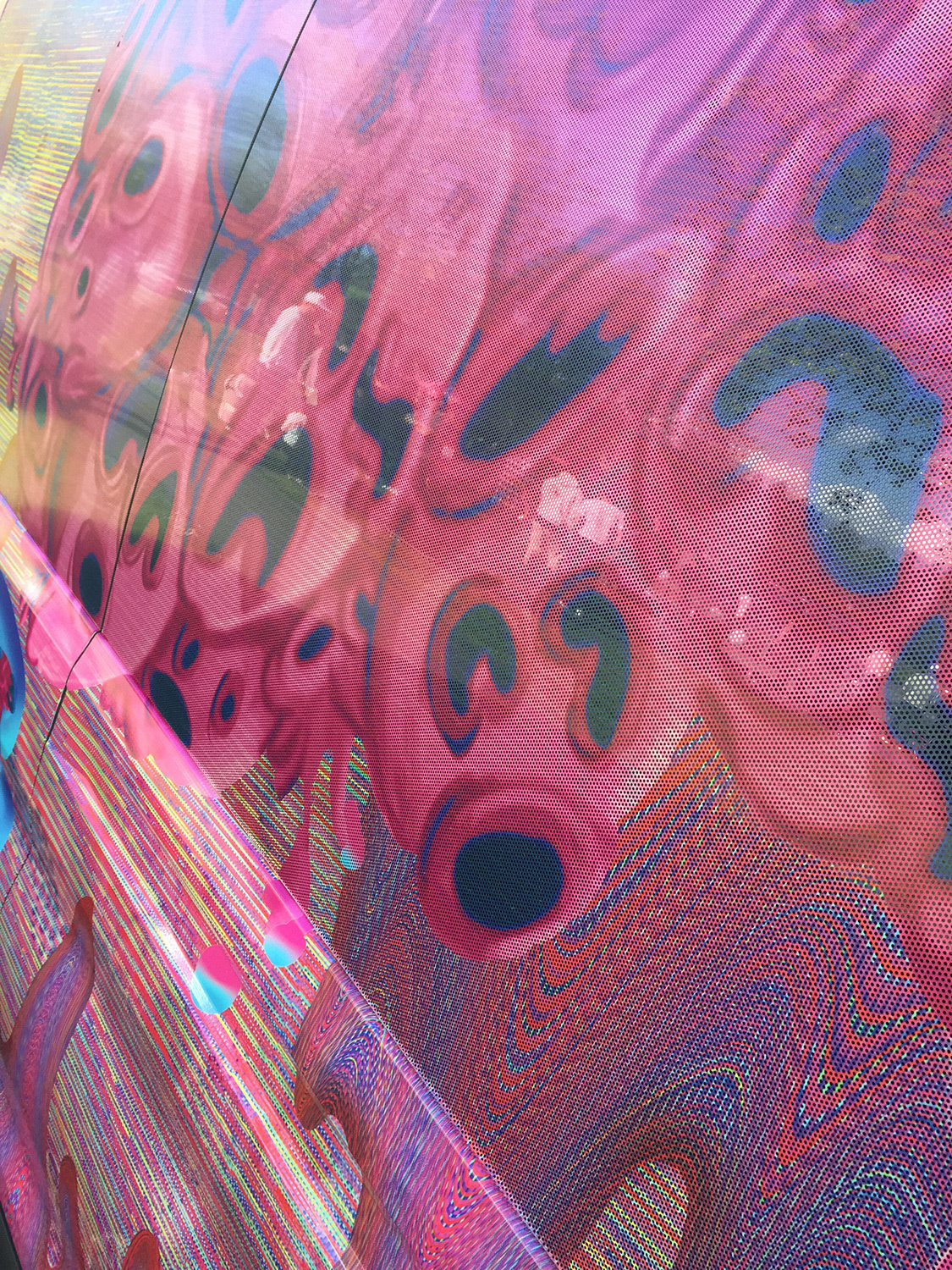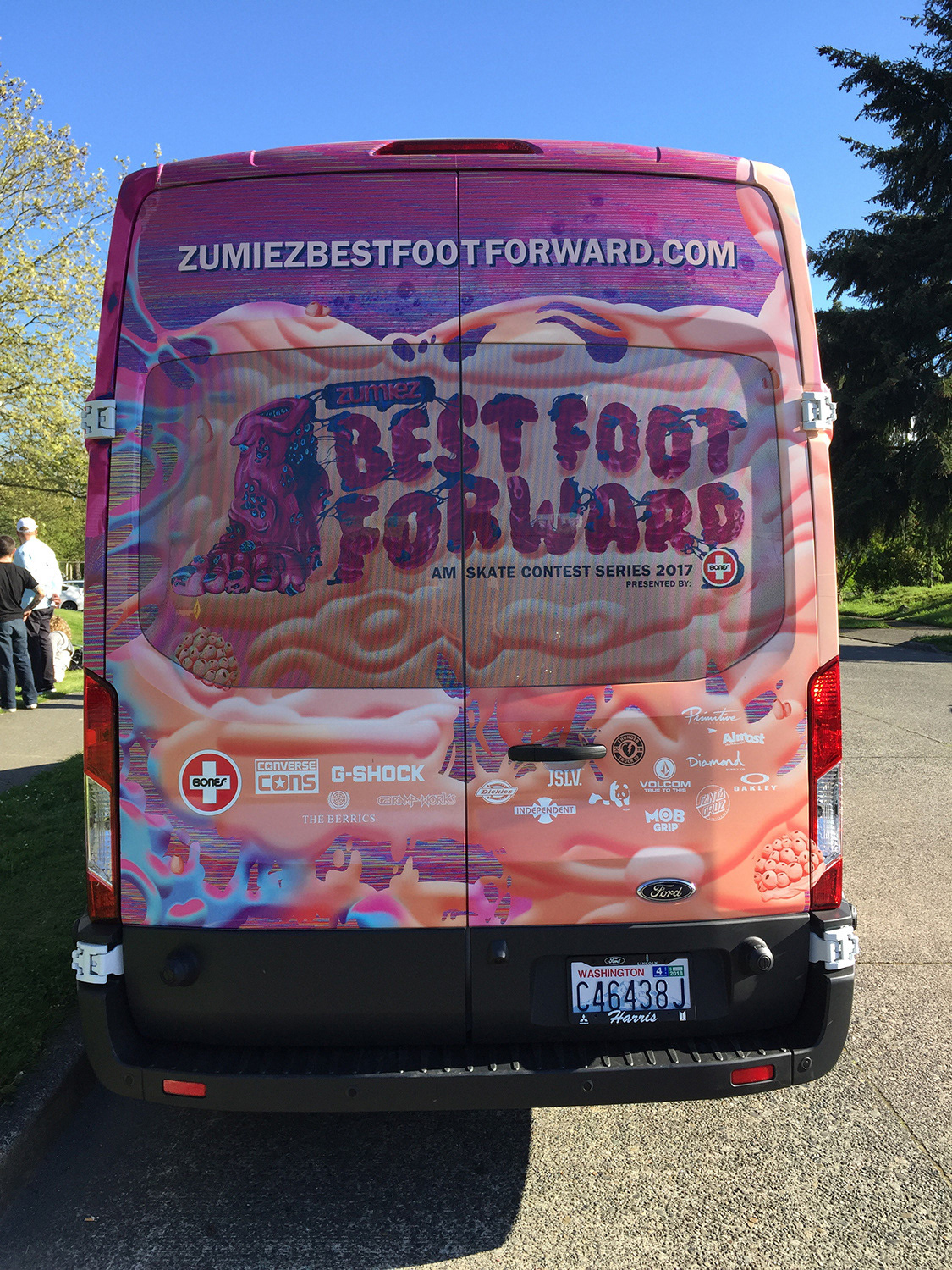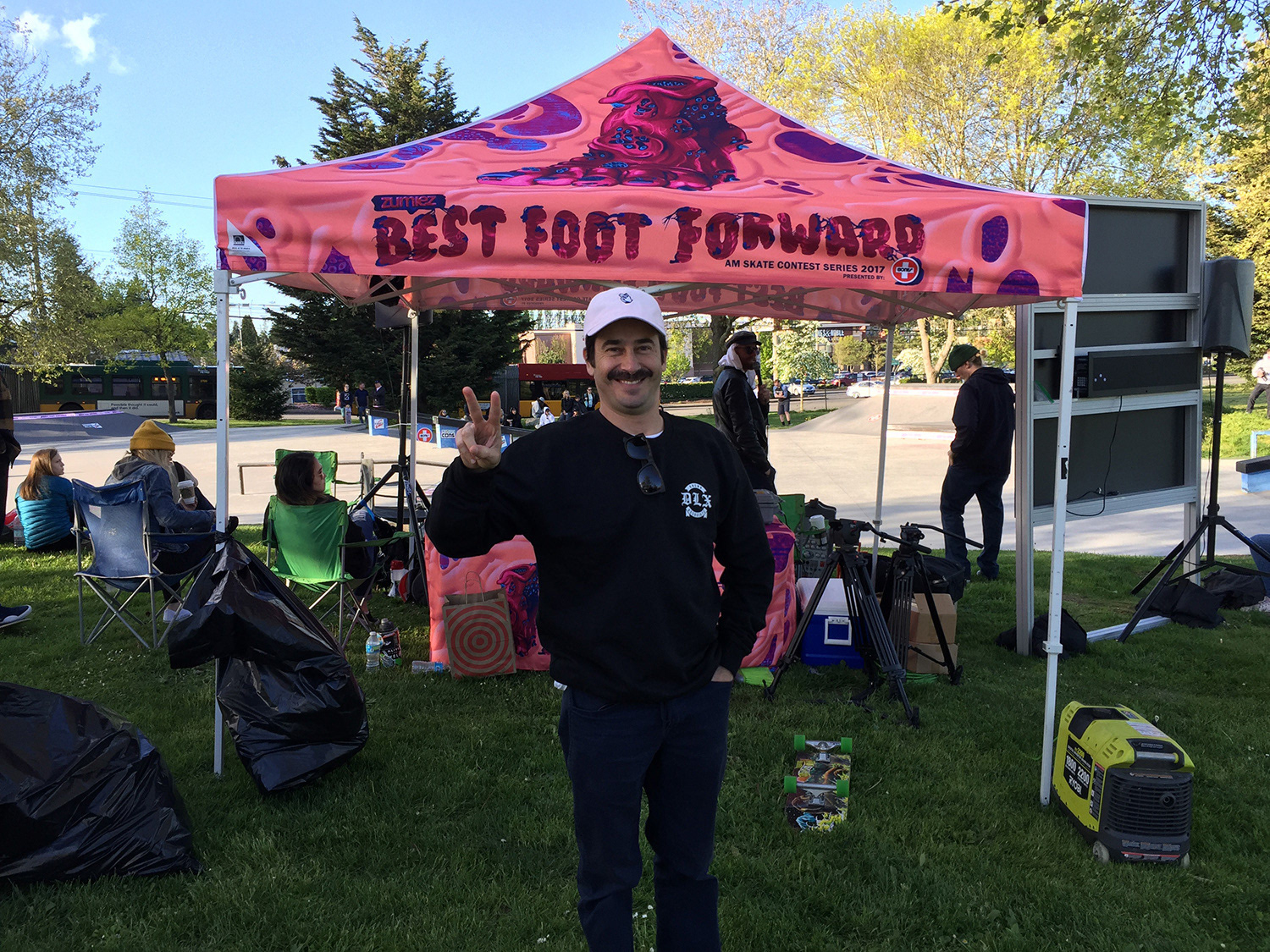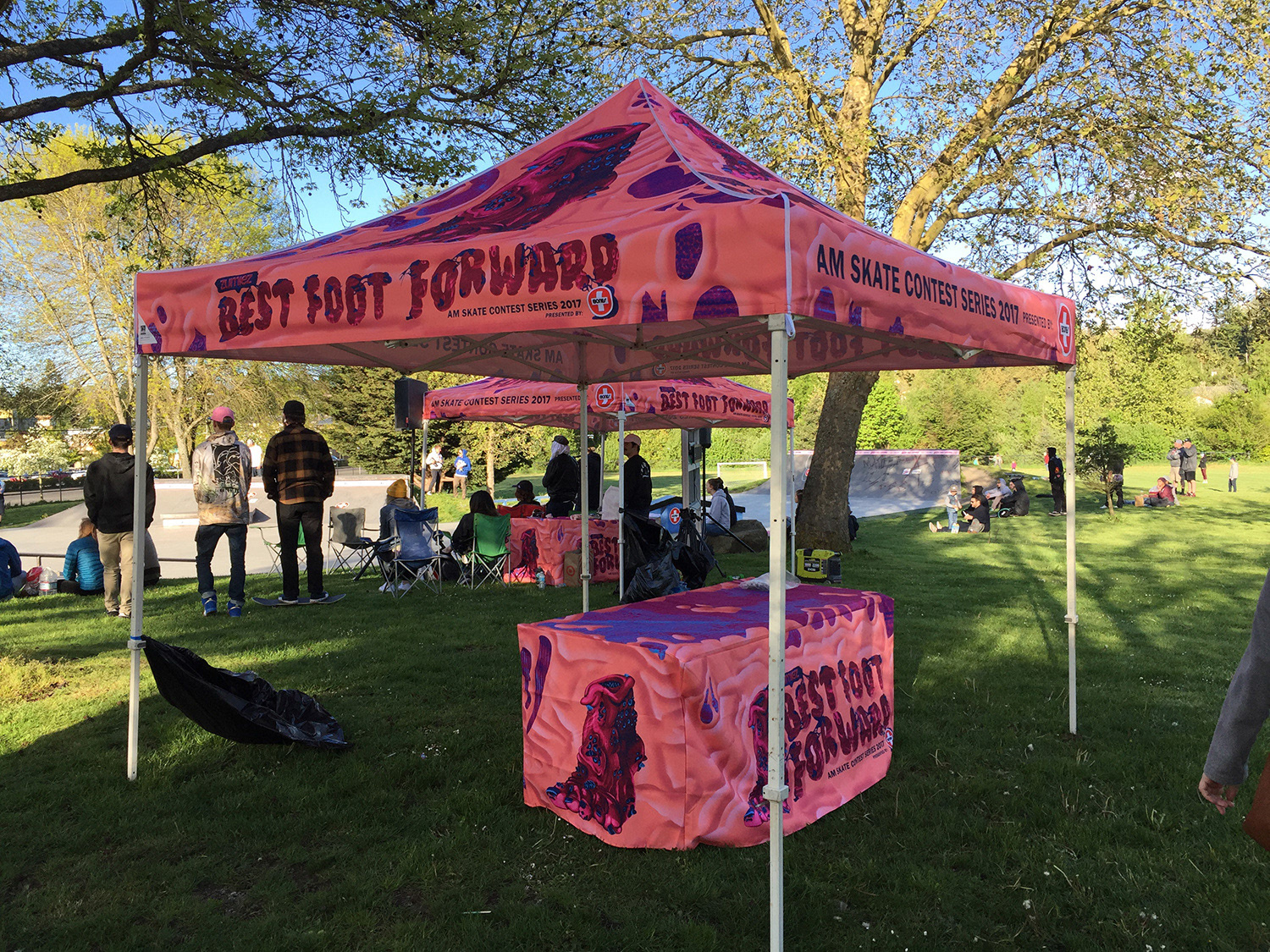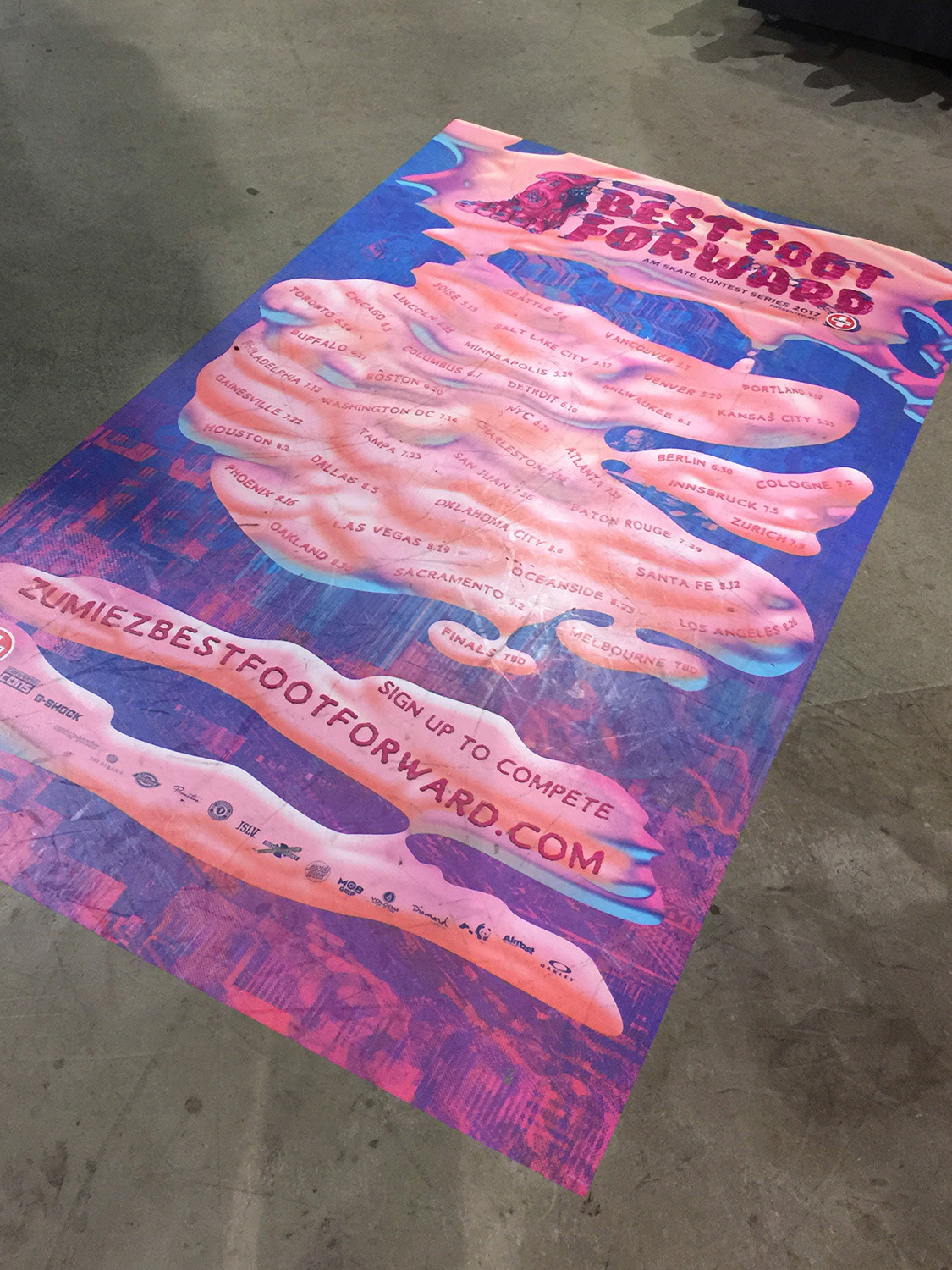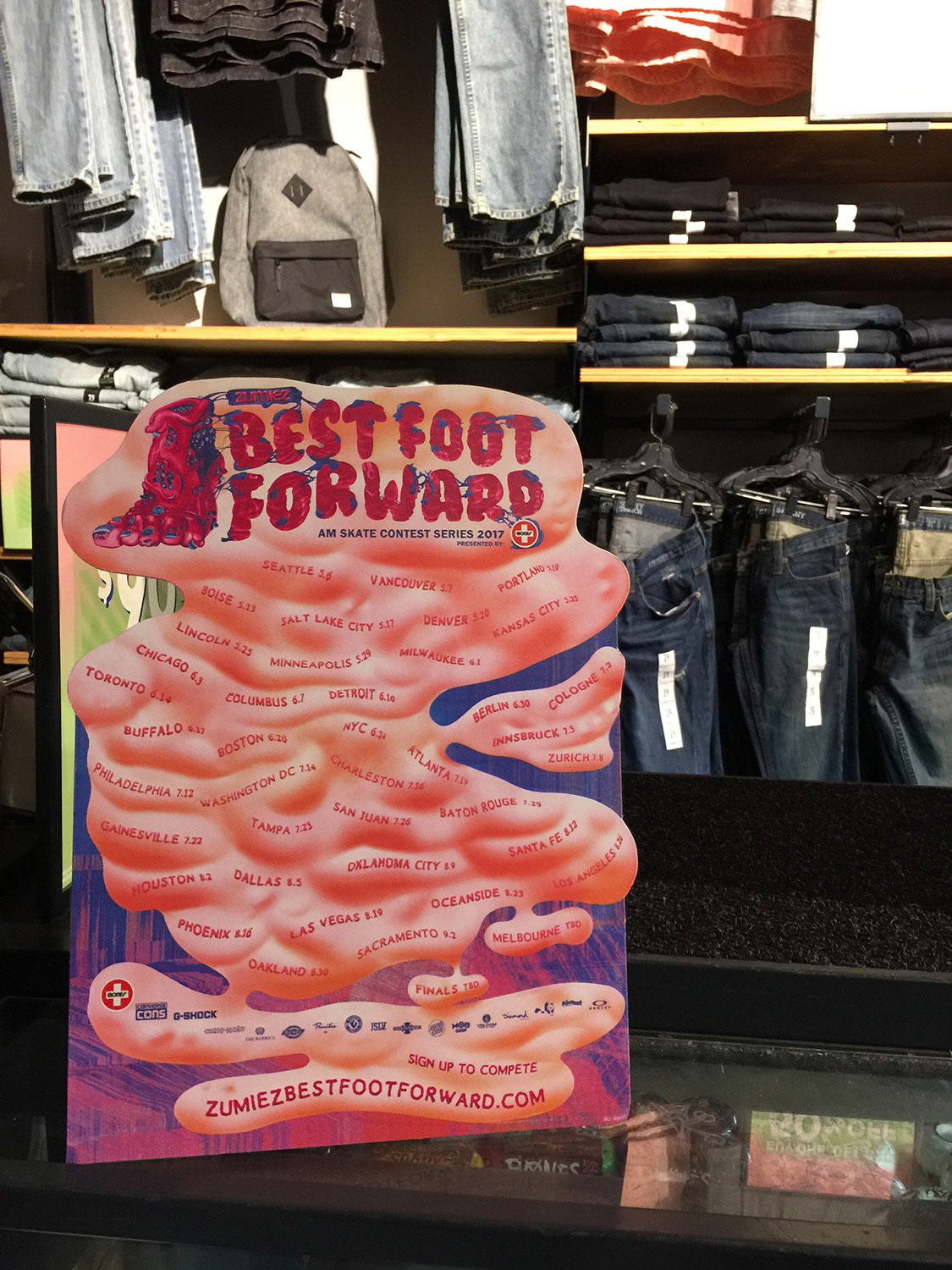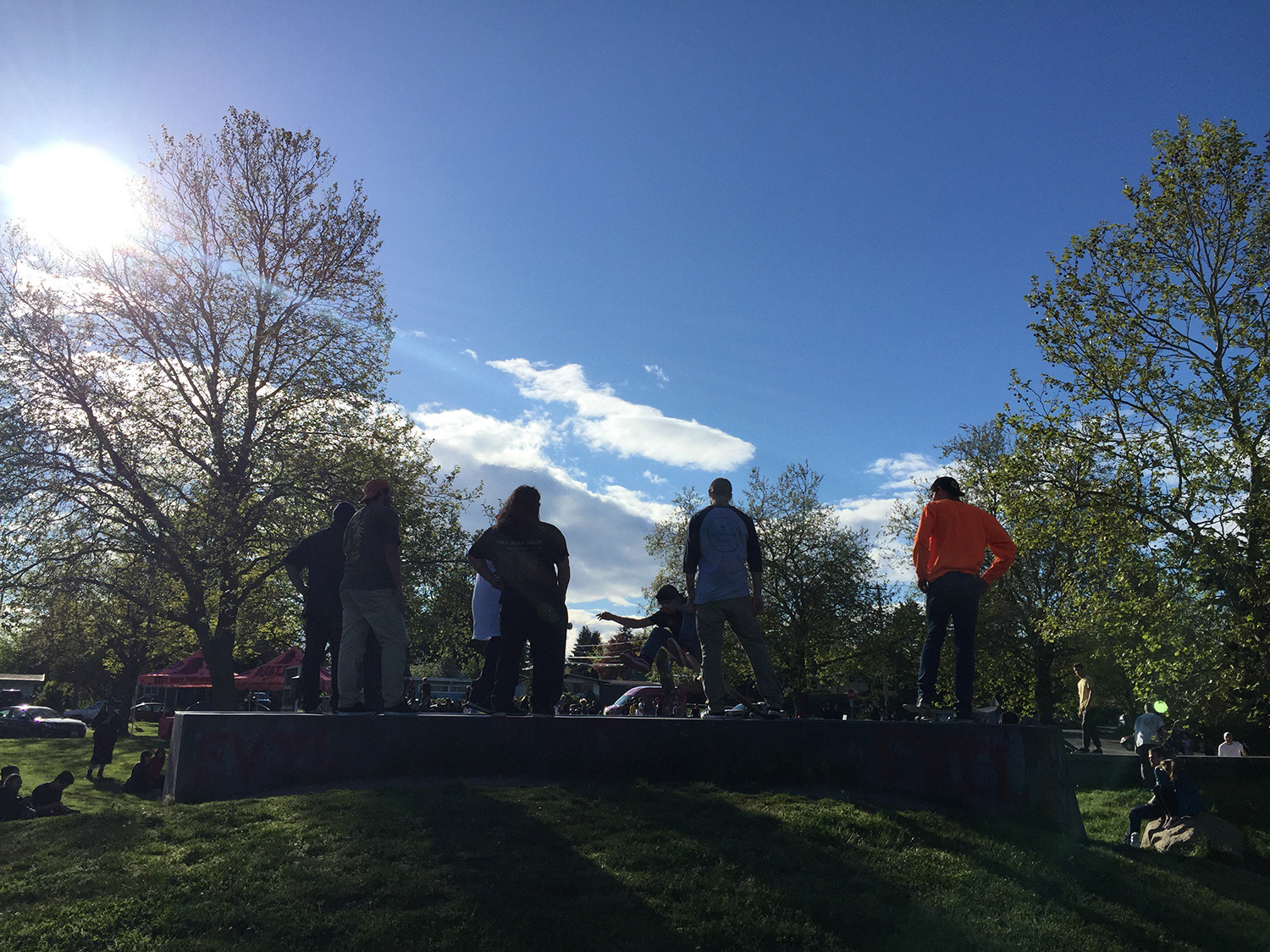 Other assets I created for Best Foot Forward included 3D printed trophies, a van wrap, tents, and signage for Zumiez shops.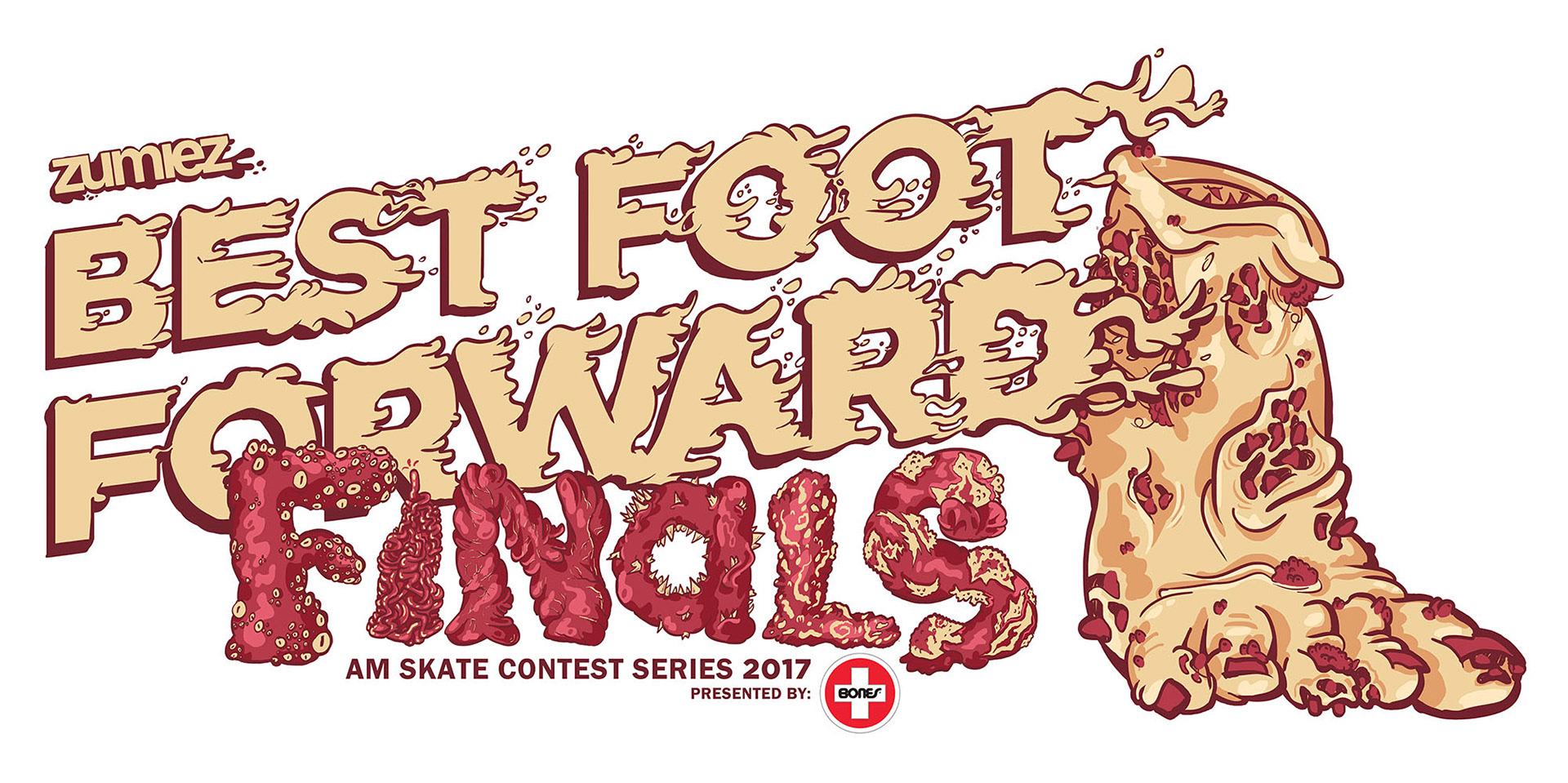 When it was time to rebrand for Finals I was ready to utilize my new digital painting skills on fully mutated type. Instead we ended up going full circle back to comic book influenced line art. This was the first time at Zumiez I was able to prove myself in such a long term project. Refining and expanding on assets over months.