The process of creating the logo and other assets for Best Foot Forward 2017 took me outside of all my comfort zones. Granted the discomfort of the tyrophibic, mutated theme was enough to keep me up at night. Beyond just drawing something uncomfortable I dove in headfirst to some uncharted territory. First with 3-D modeling which I've never touched before. This approach to the making of the foot was scrapped but those new skills became very useful in collaborating with Wendy Hoover on trophies. I started over with my familiar, comic book influenced line art. That wasn't cutting it so I jumped into learning another new skill, digital painting. The result was a stylized but realistic foot guaranteed to make anyone cringe for all the right reasons.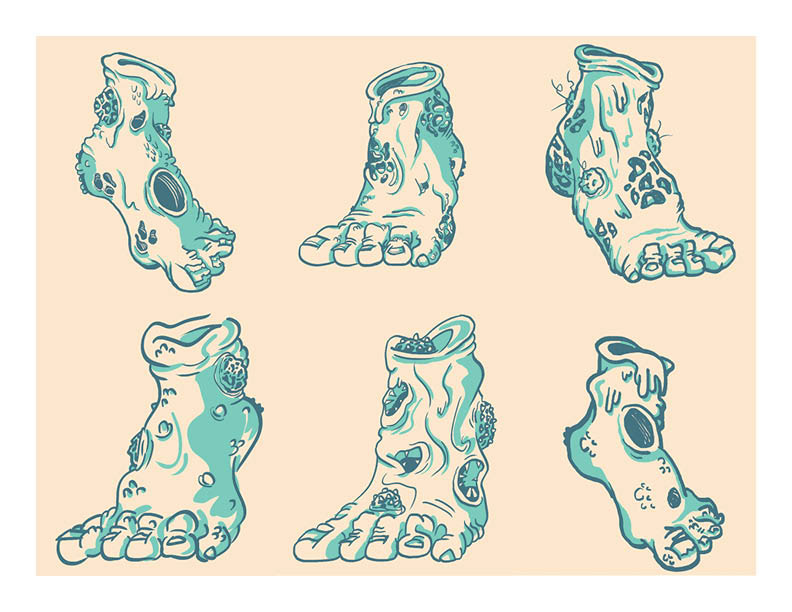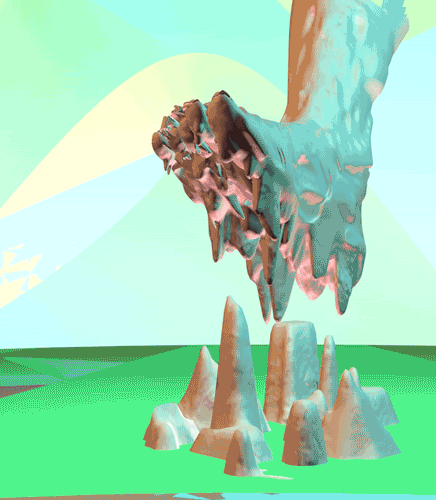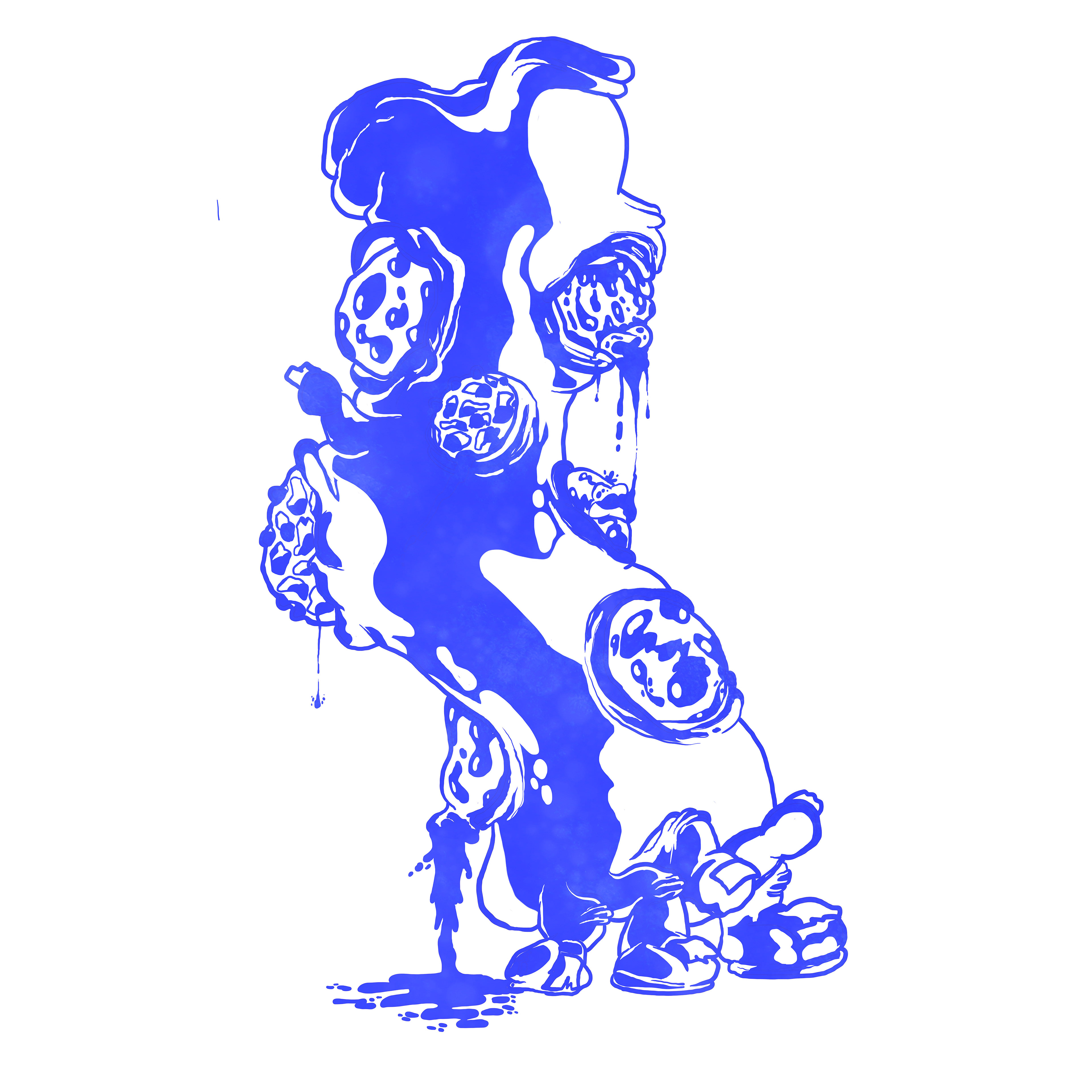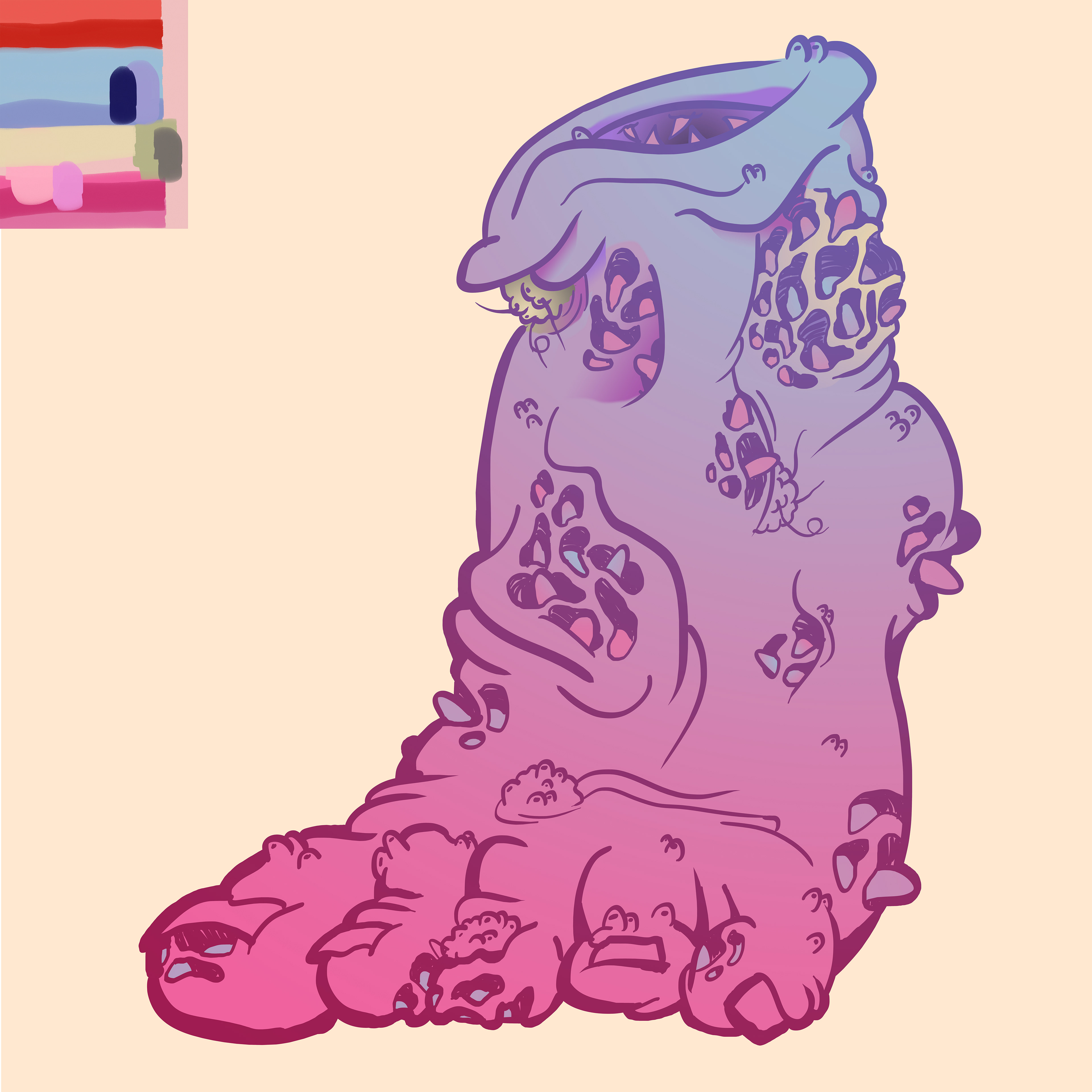 Just a few of the countless drafts we went through to nail down the final mutant foot.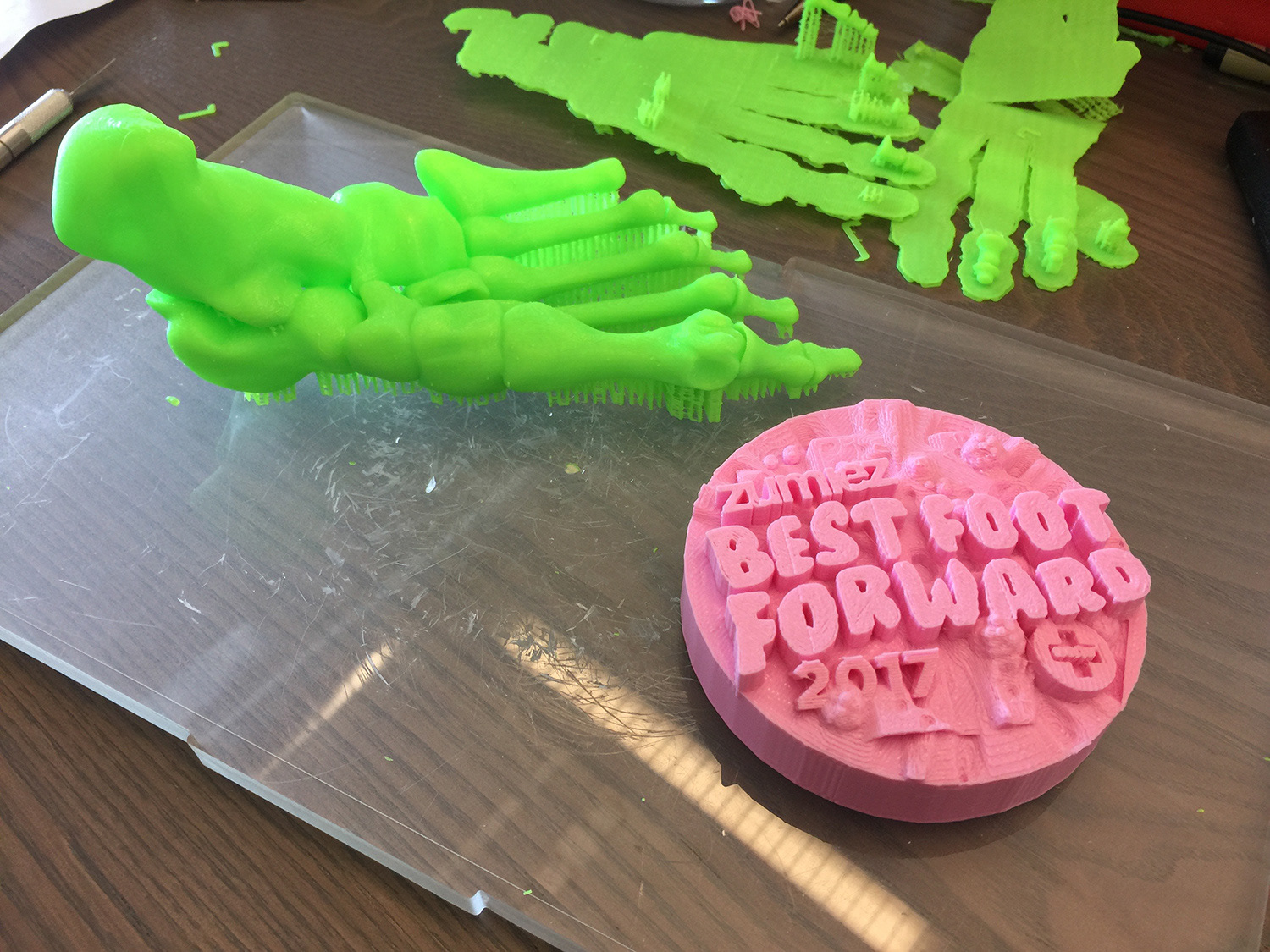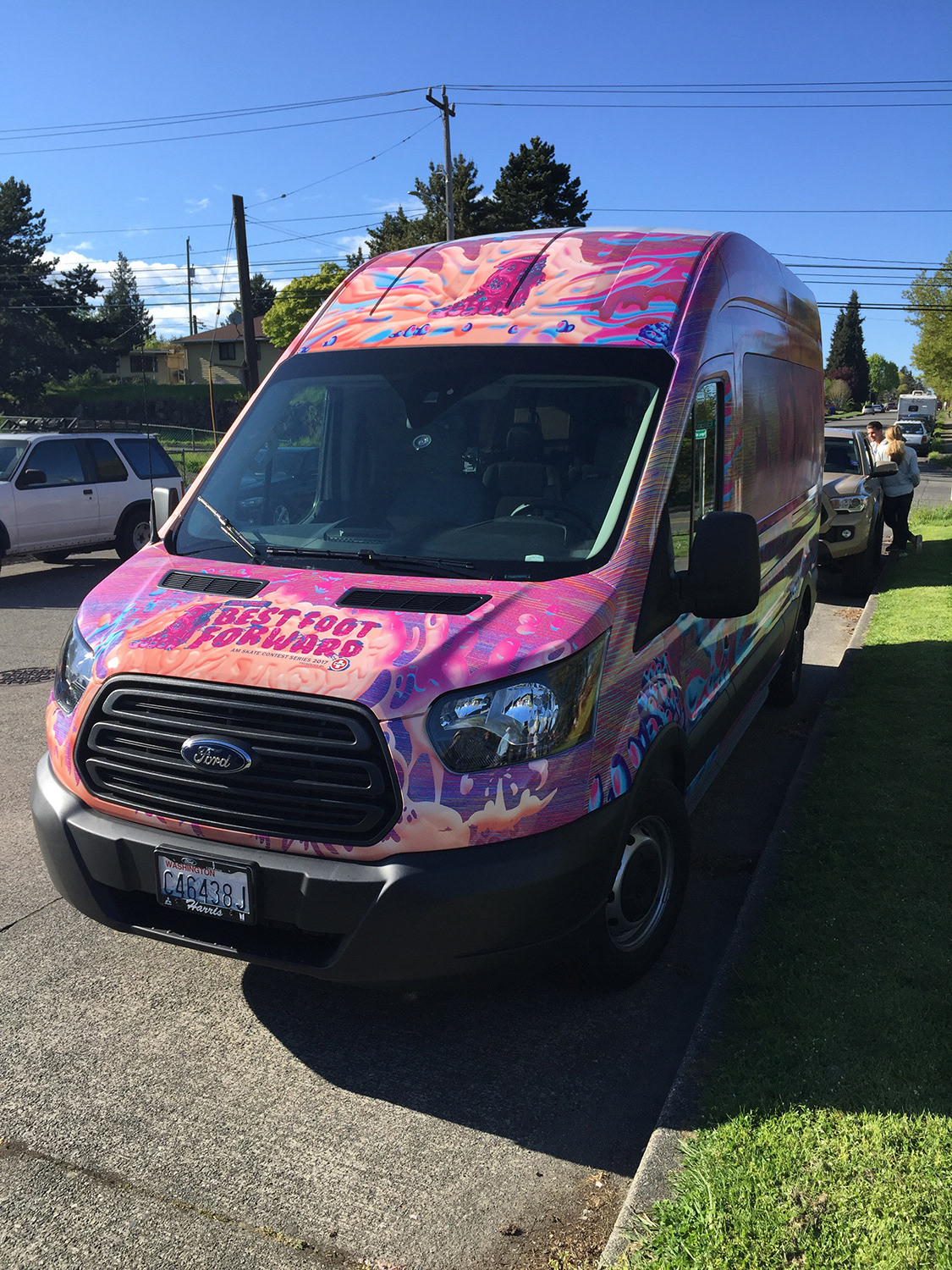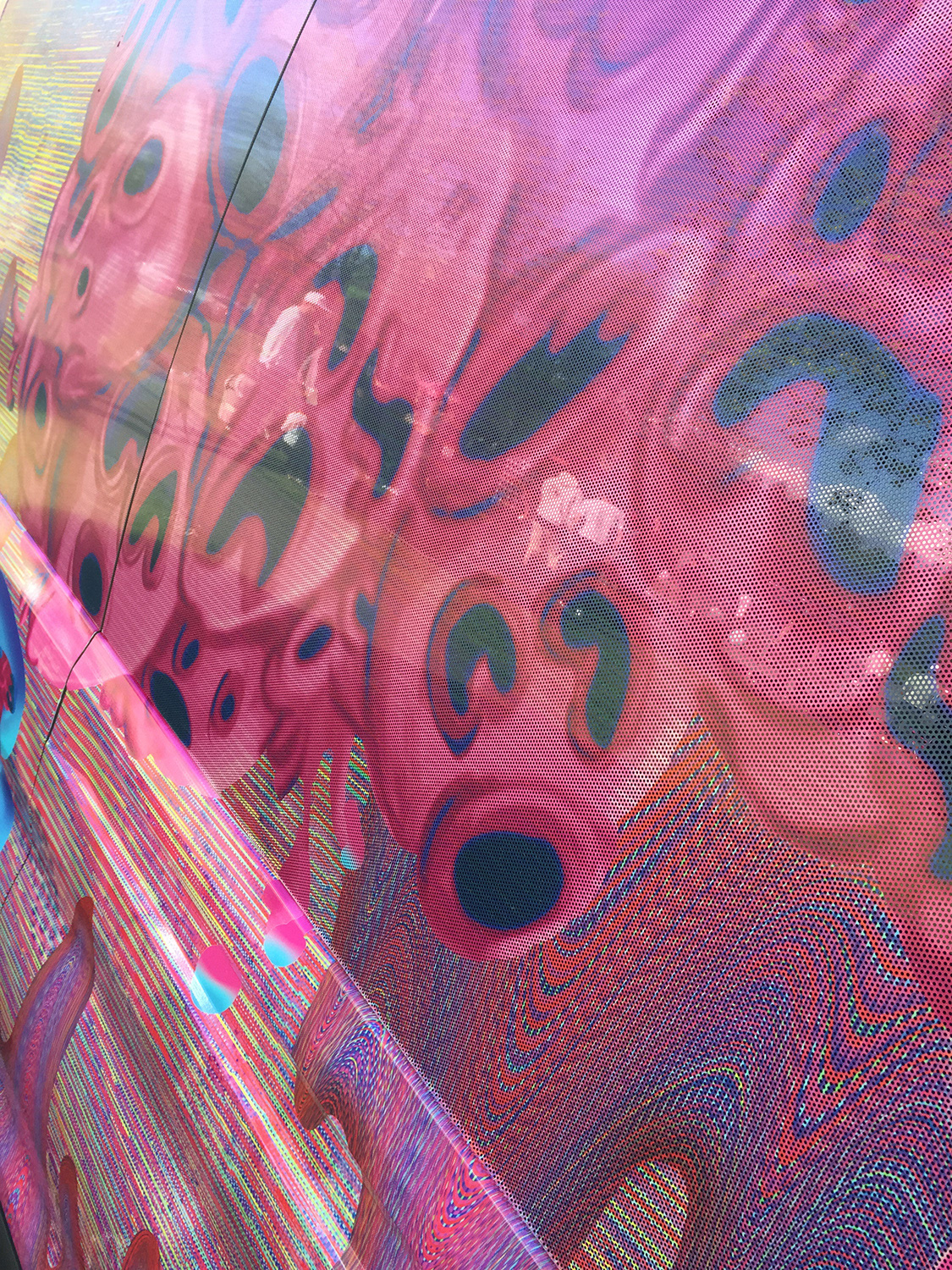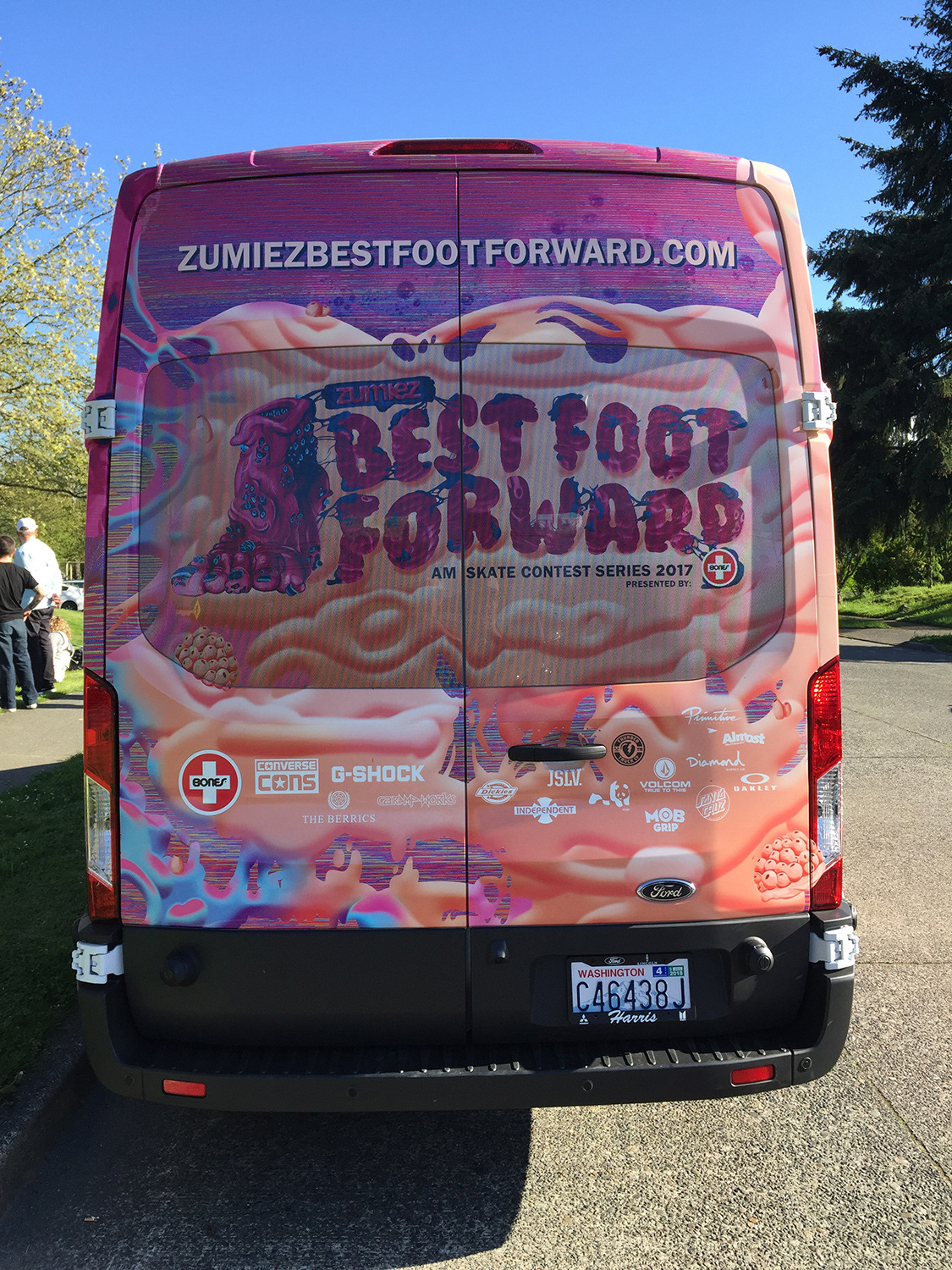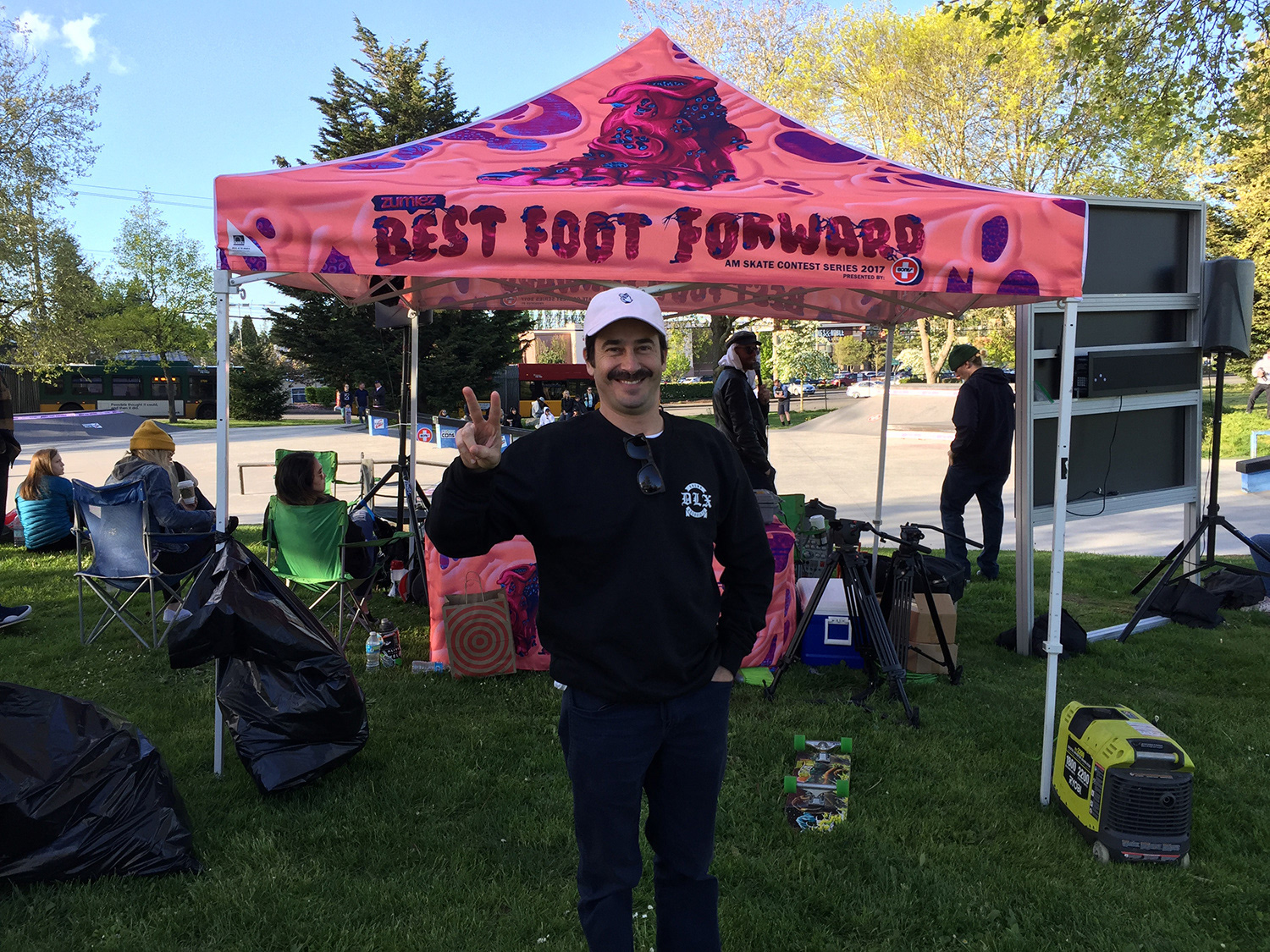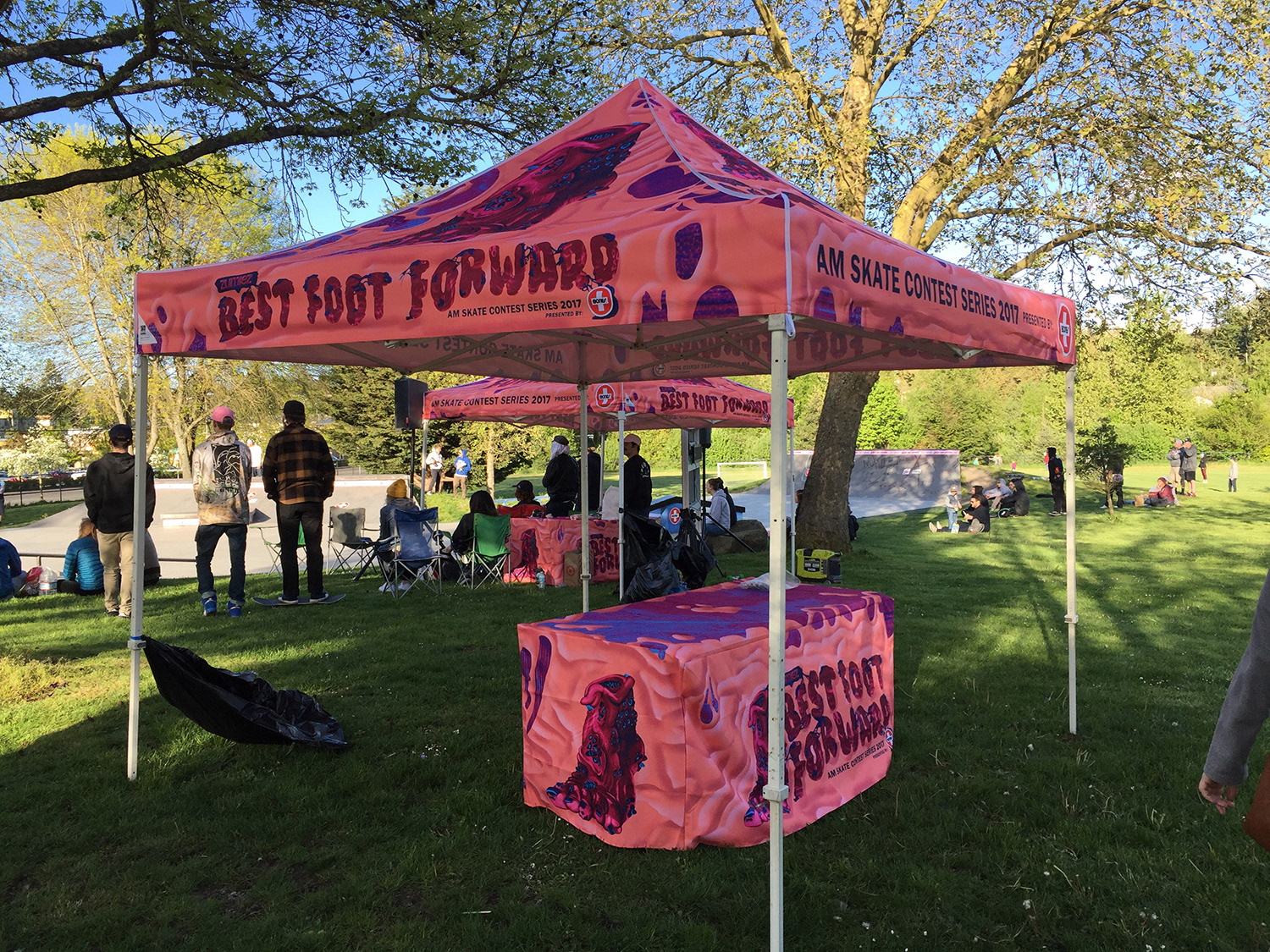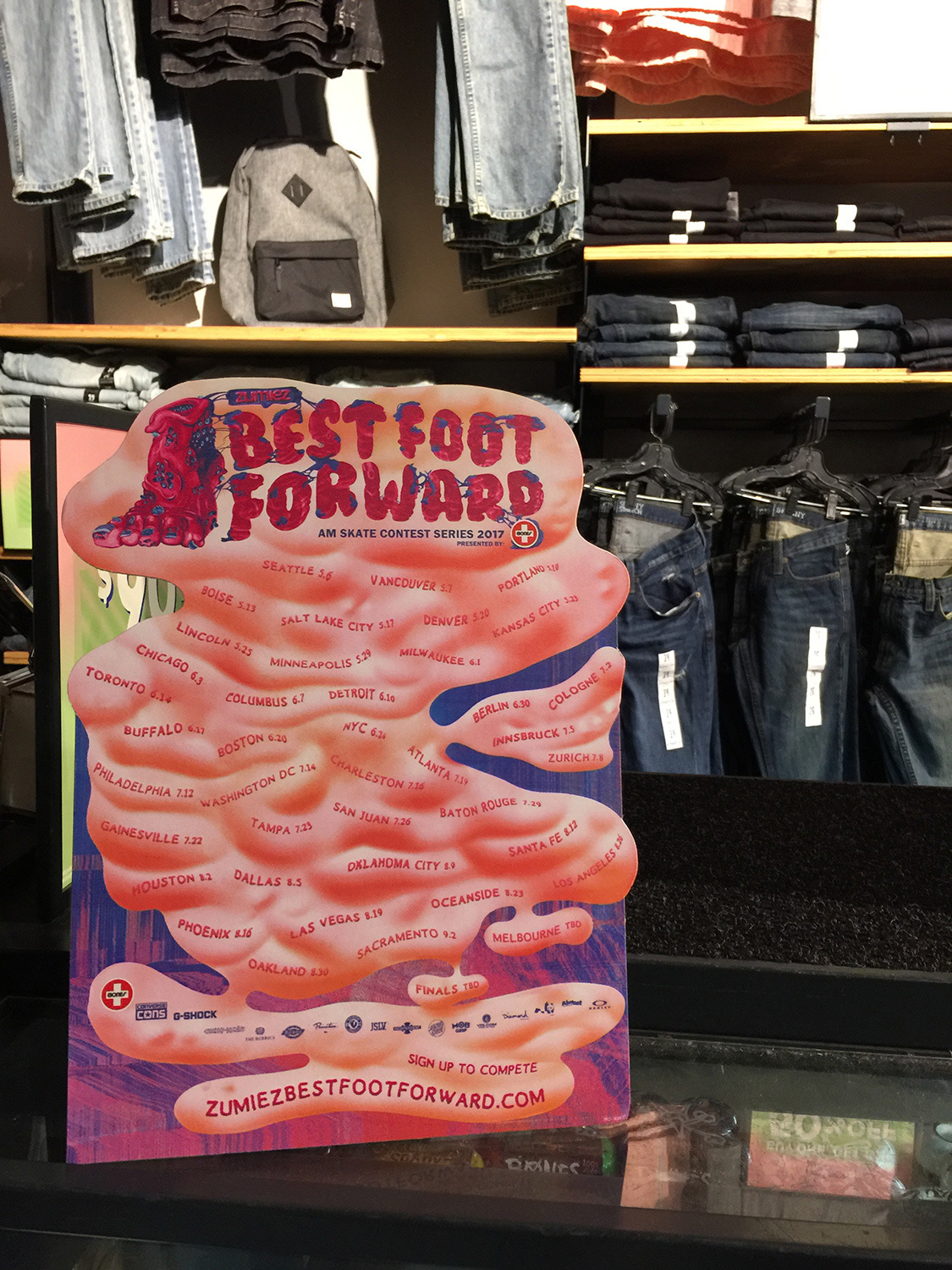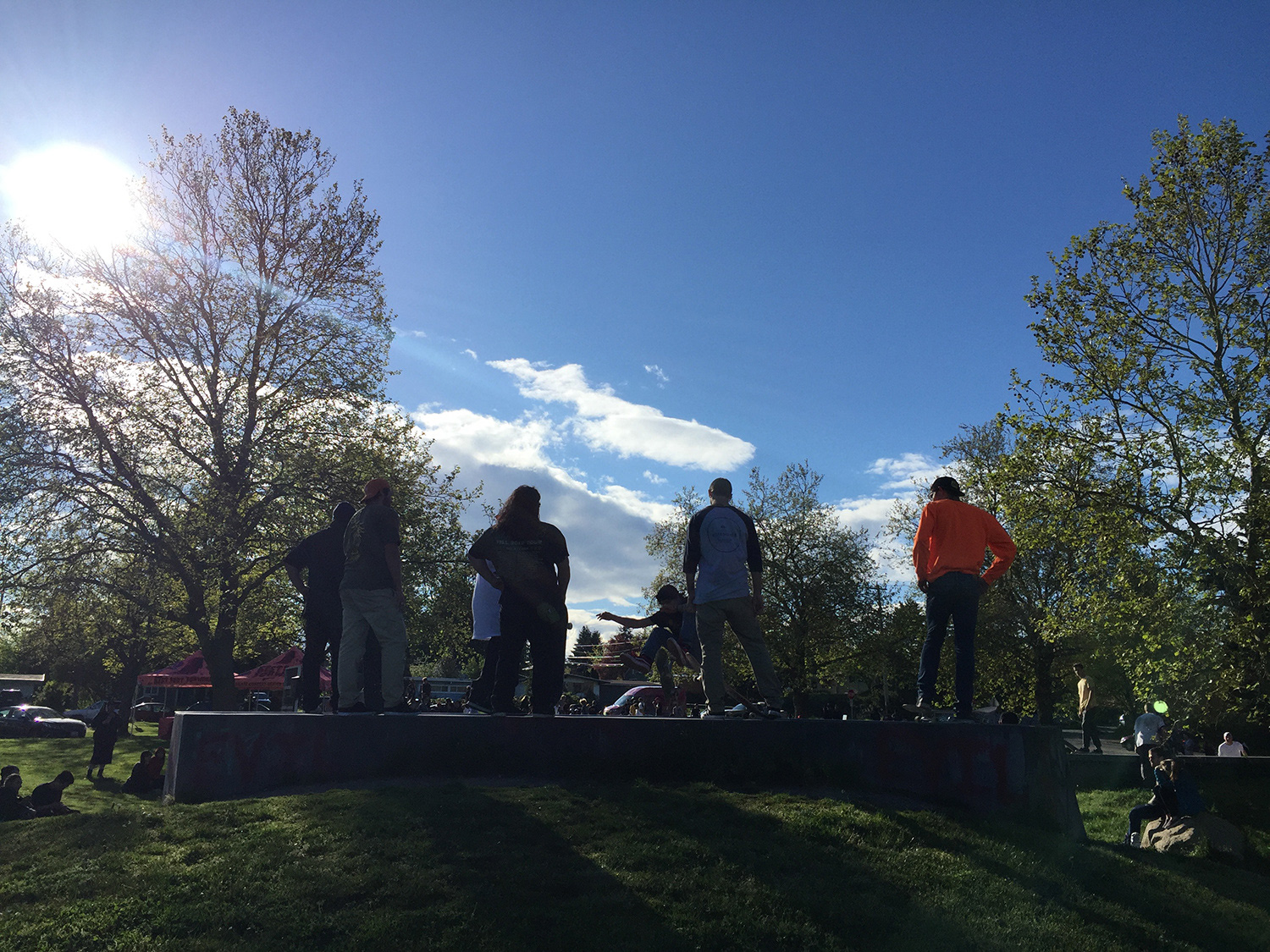 Other assets I created for Best Foot Forward included 3D printed trophies, a van wrap, tents, and signage for Zumiez shops.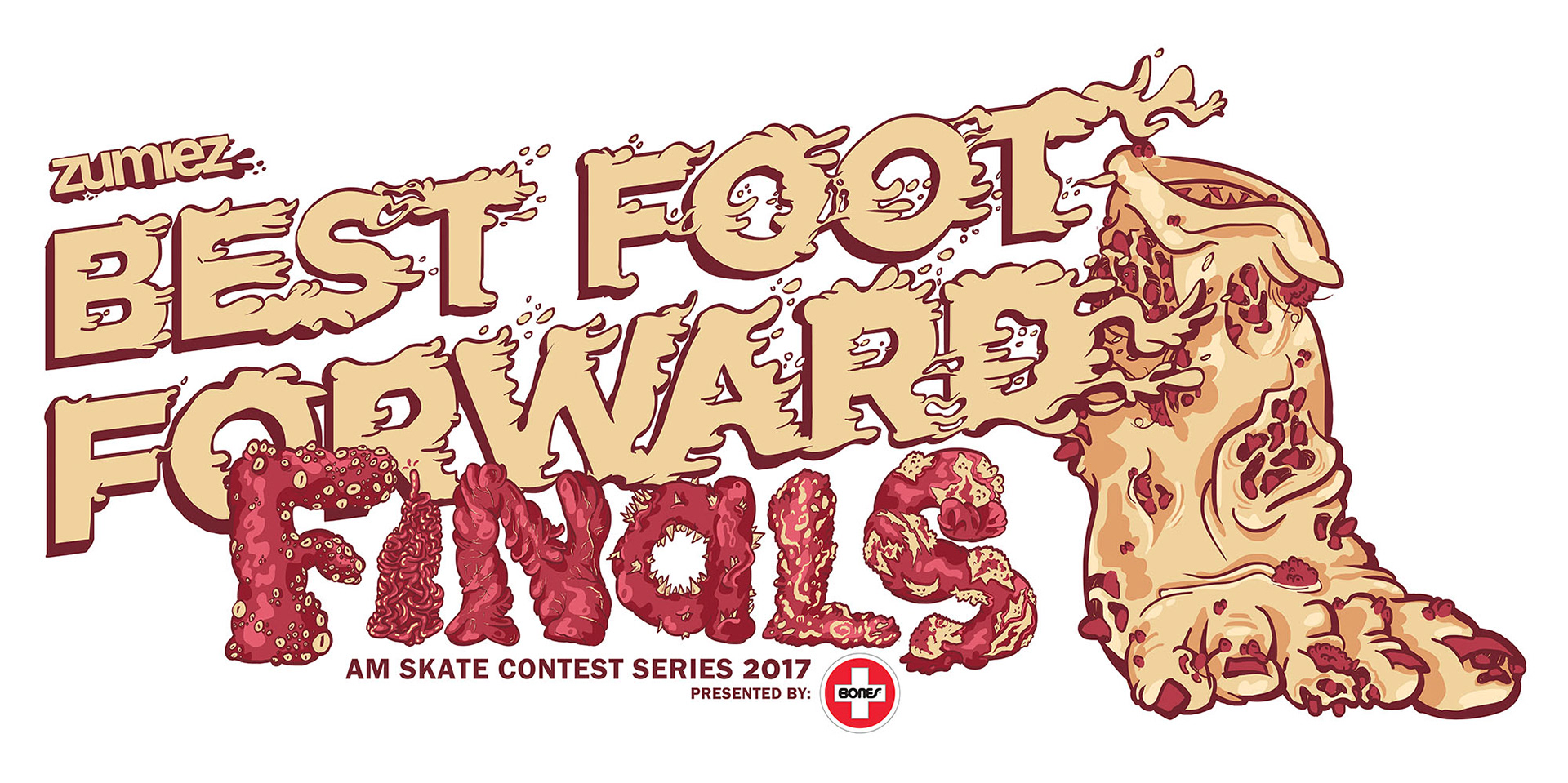 When it was time to rebrand for Finals I was ready to utilize my new digital painting skills on fully mutated type. Instead we ended up going full circle back to comic book influenced line art. This was the first time at Zumiez I was able to prove myself in such a long term project. Refining and expanding on assets over months.