One of my favorite and most challenging jobs at Edmonds Community College was creating the quarterly student calendar. These planners served as a gift to students while promoting school events. The Spring 2014 edition has been my most ambitious planner to date. Originally we were printing the planners in house or at the local Kinkos. For Spring I decided it was time to reconsider the process. I worked with a local printer to increase the quality of the book substantially while lowering the cost of production by over 60%.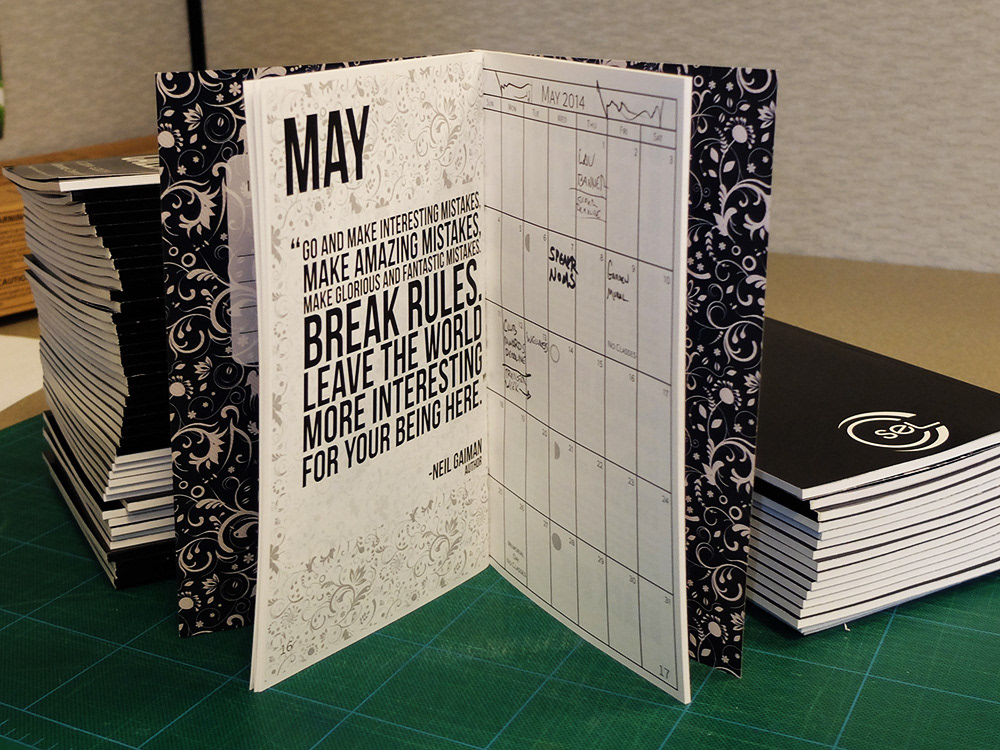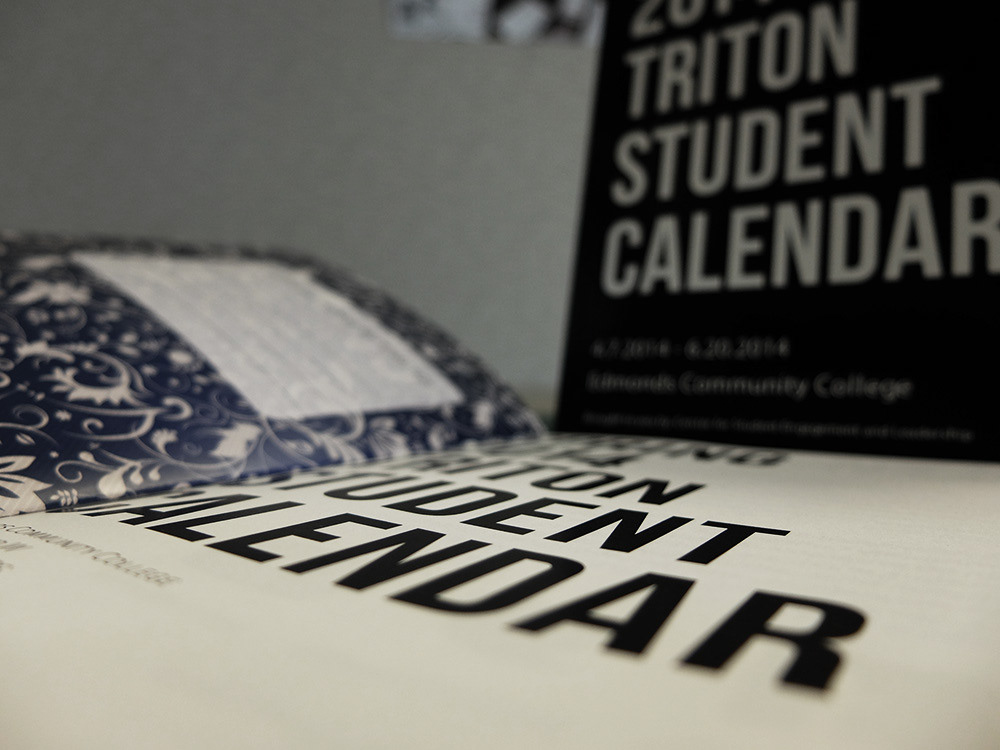 When I started this project in August 2013 we were using Microsoft Excel to create the calendar pages. It became needlessly time consuming and the clunky layout made it difficult to write anything. The planners were being discarded. Come Winter I built a new layout from scratch. I was inspired by the simplicity and accessibility of smartphone calendars. It was also important to highlight the events more to increase awareness among students and faculty. Below you can see a few comparisons for different layouts.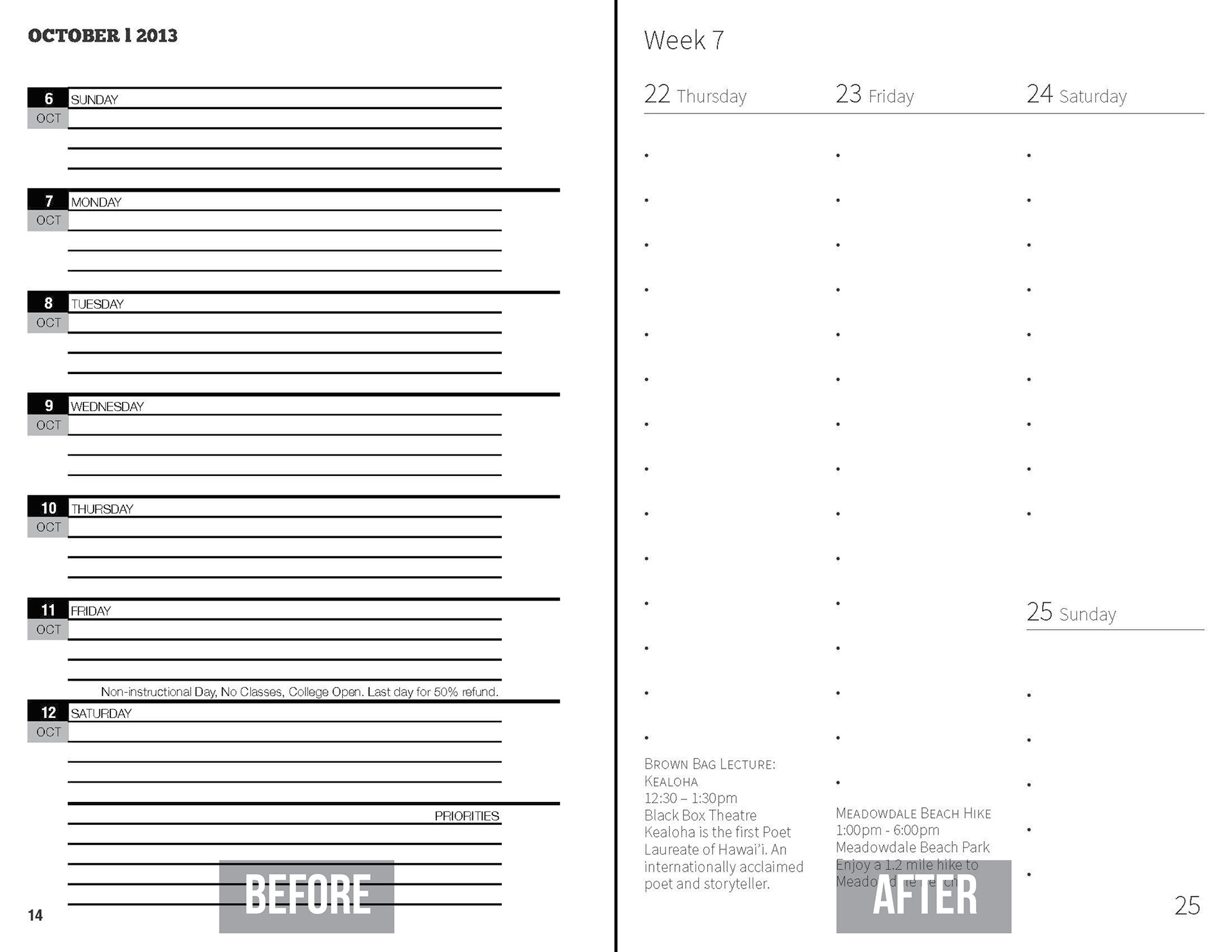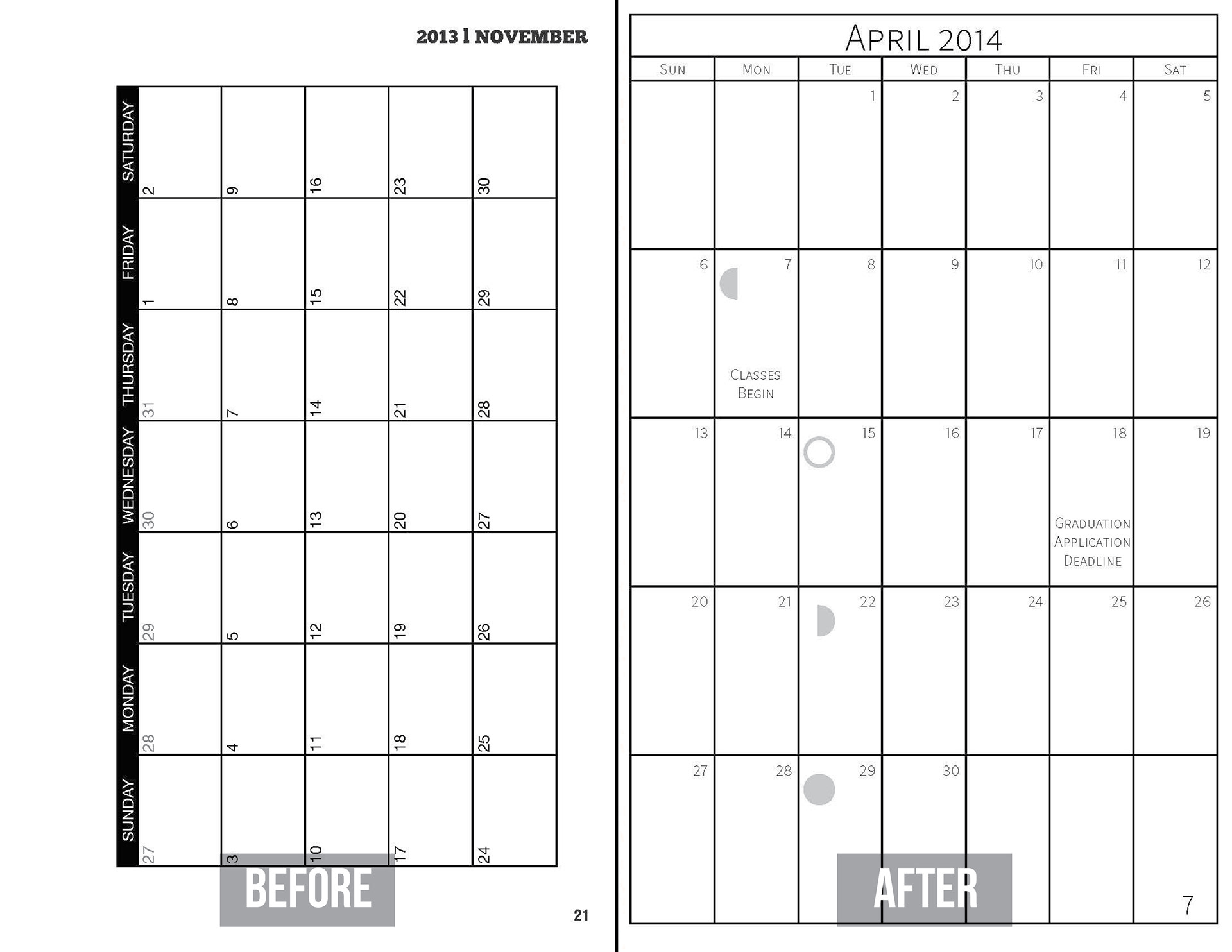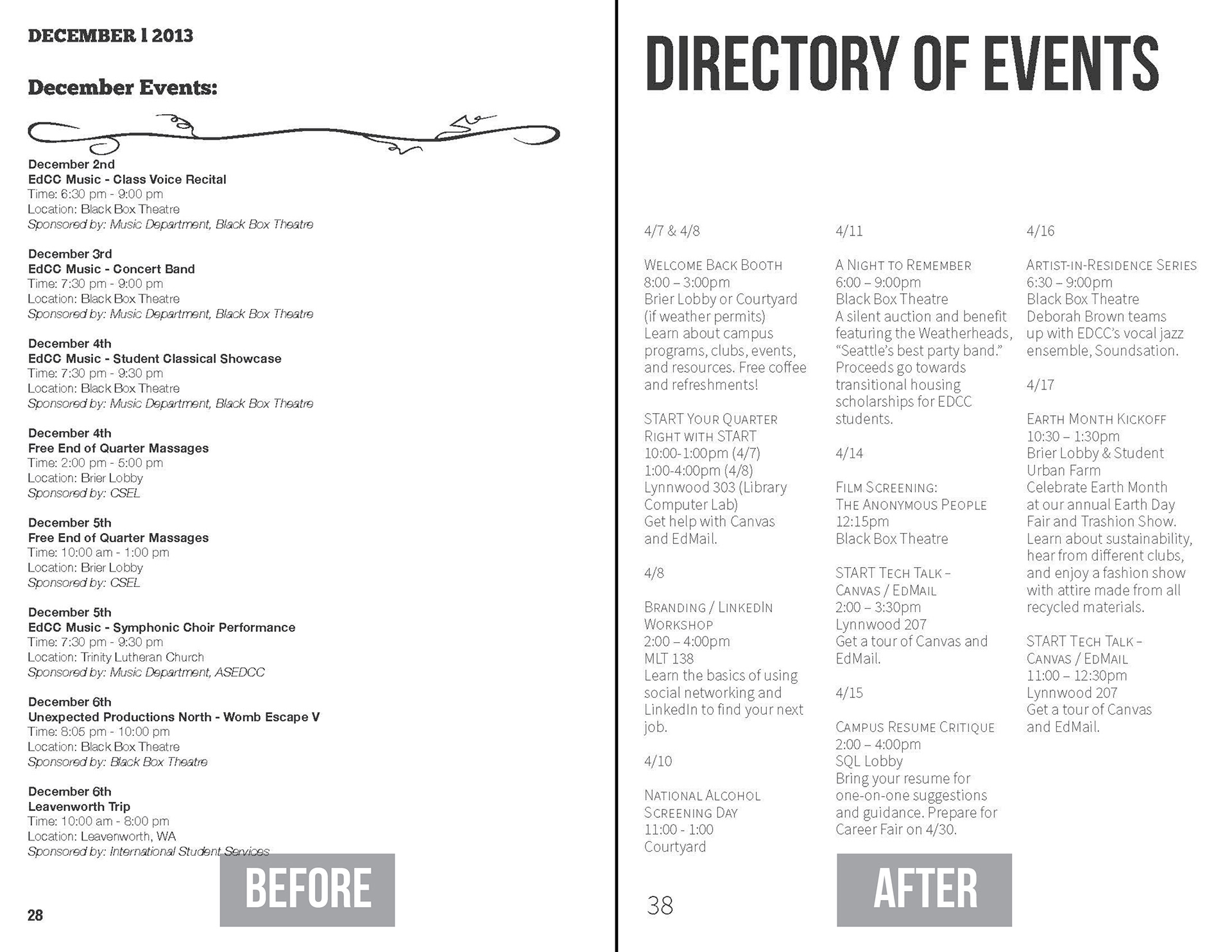 And now the finished Spring 2014 Triton Student Calendar stands above its expensive and clunky Kinkos predecessors. You can also see a few of the many revisions we went through to make the finished product. It's my goal to leave future Edmonds Community College designers with an easy to update, attractive planner UI that can benefit students and faculty for years to come.