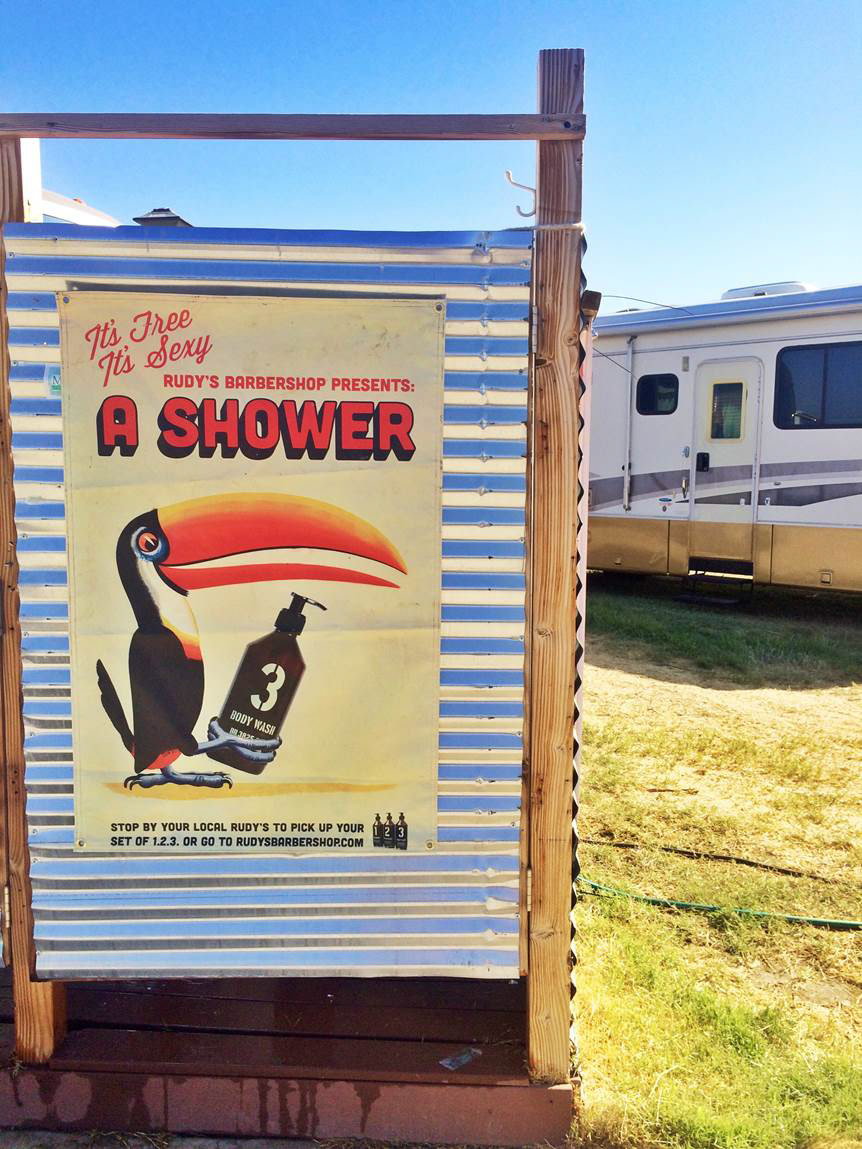 In April 2015 I was approached with a unique project. With Rudy's Barbershop we sponsered the showers at Vestal Village, a rather prestigious campsite at Coachella. We stocked each shower at the campsite with Rudy's Brand 1-2-3, shampoo, conditioner, and body wash. My goal was to promote Rudy's and our products in a fun way that wouldn't cramp the festival vibe. I approcahed these signs as if I were promoting showers in general. Combining original illustration with repurpased ads and propaganda from the public domain, I had a lot of fun with this project. 
Check out some shots of the sings in action and scroll down to see some concepts that didn't make the cut.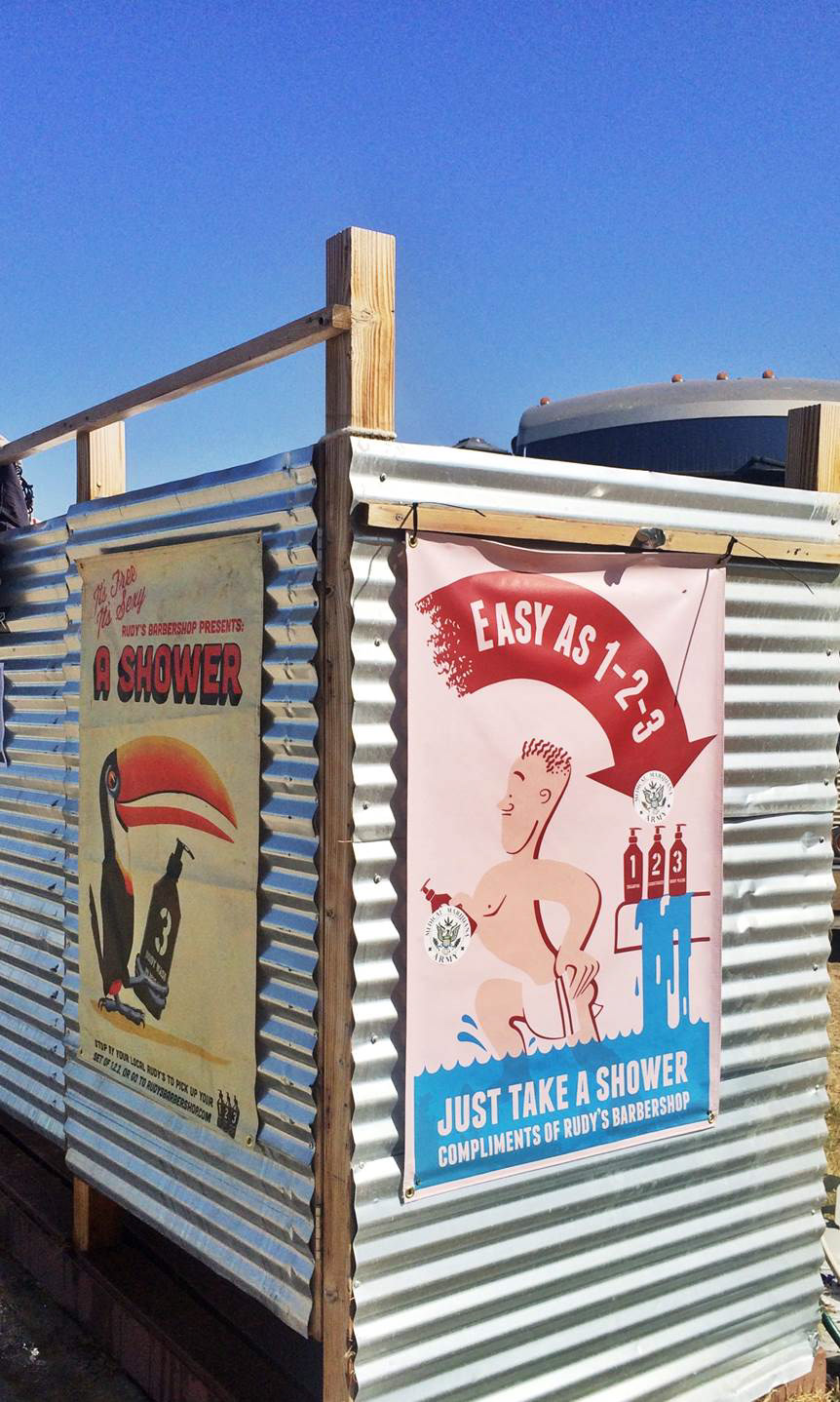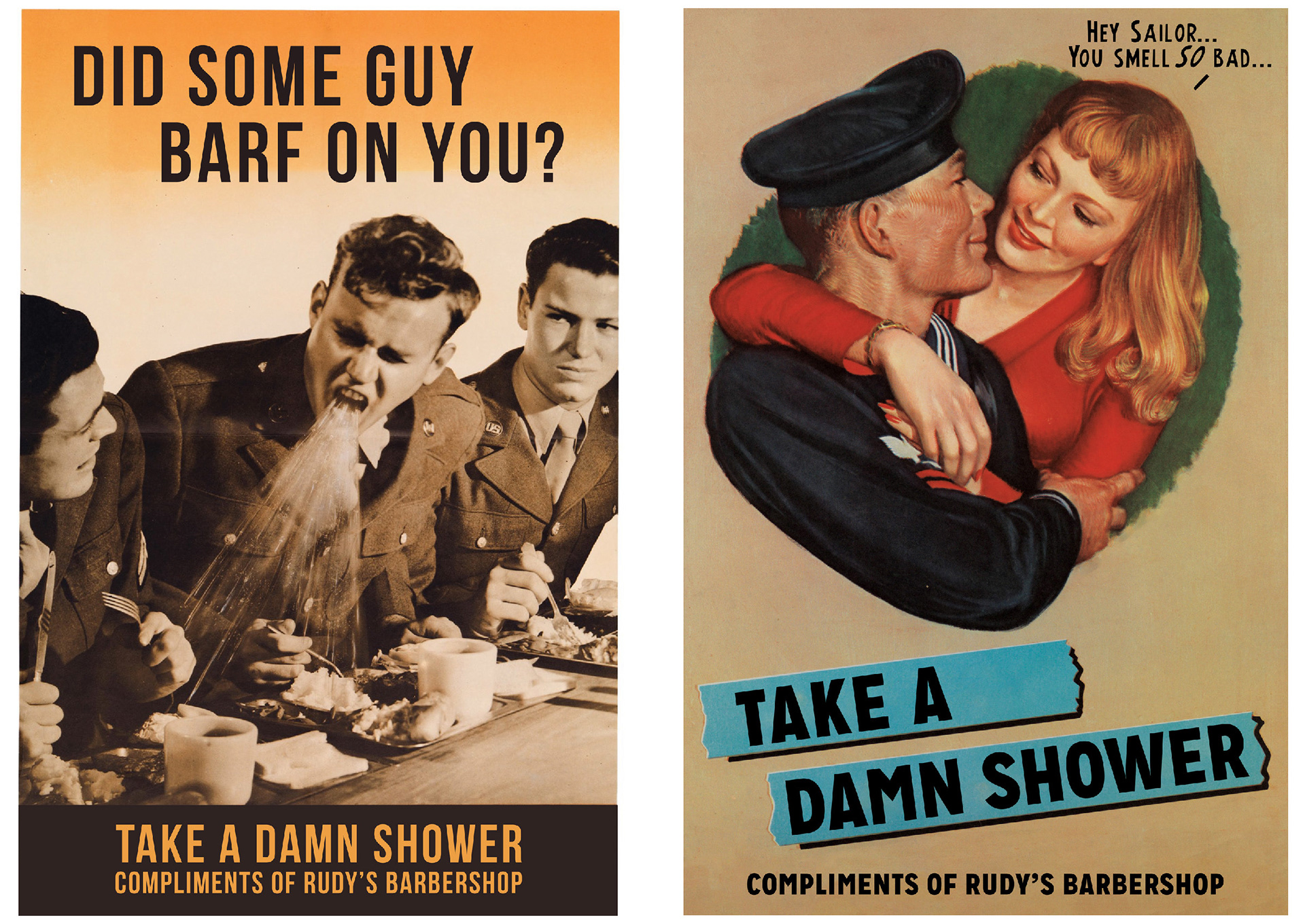 Some of the other concepts weren't as polite. They were ultimately scrapped after we all shared a chuckle over the copy.