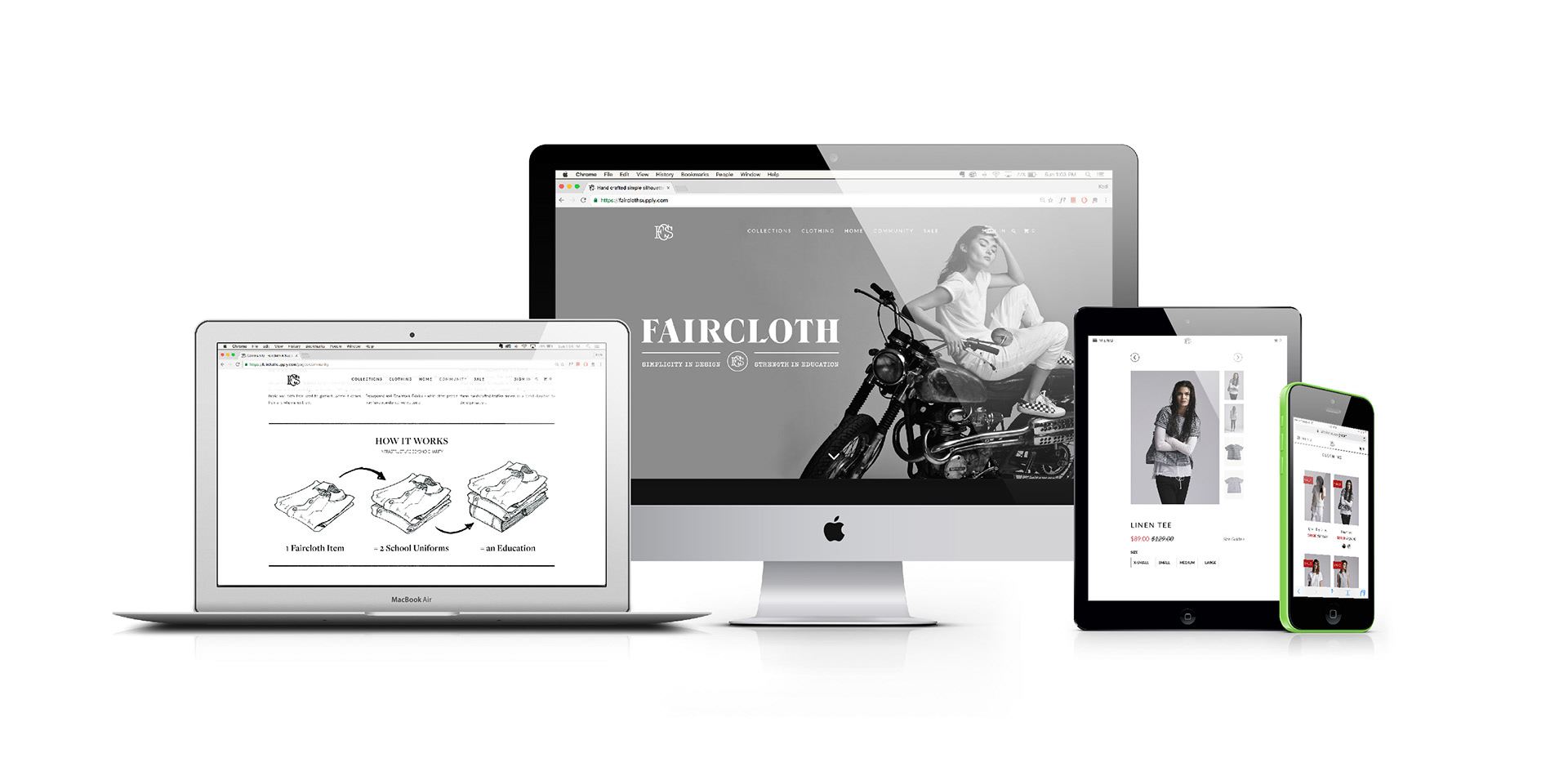 Faircloth is a fashion line based in Los Angeles founded by Phoebe Dahl. Every purchase benefits the B Project in Nepal, helping young women get an education, and Women Weave in India, helping women earn fair wages for manufacturing garments. 
I designed the layout for the new Faircloth website and built it in Shopify using a heavily customized template. This included creating custom graphics and illustrations, photo editing and manipulation, and revamping Faircloth's email marketing. 
During this project Phoebe and I designed this shirt together. She was inspired by old photos of the women's rights movement and I contributed this hand lettering. All proceeds benefit the It Gets Better Project helping LGBT youth.