When I heard Edmonds Community College's Black Box Theatre was looking to book their yearly concert I had to recommend my friend Courtney Marie Andrews. Little did I know the school was already considering rock band Dismal Tide who happened to also be mutual friends.
For this project I helped organize the event, I created promotions for print and web, promoted the event in person and through social media, and lent my illustrations to the backdrop on stage. I was thrilling to see a project to completion that I was this involved in.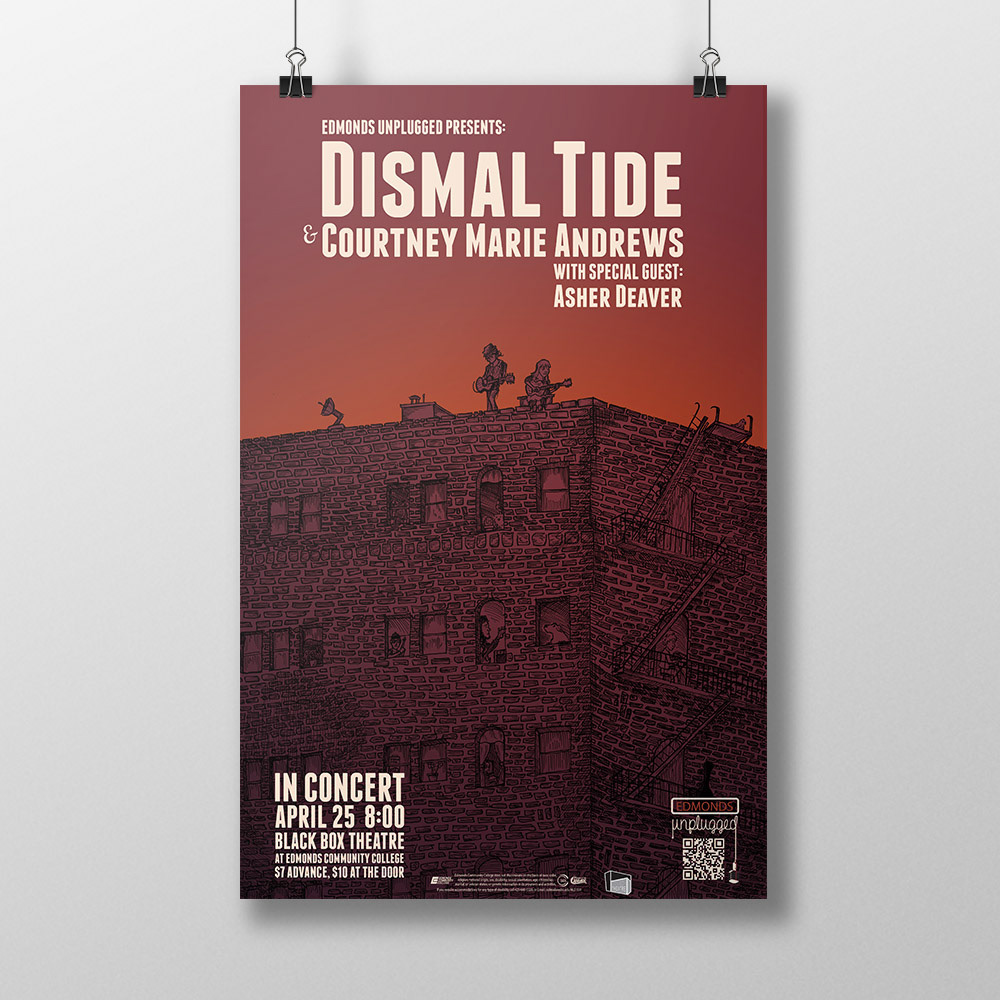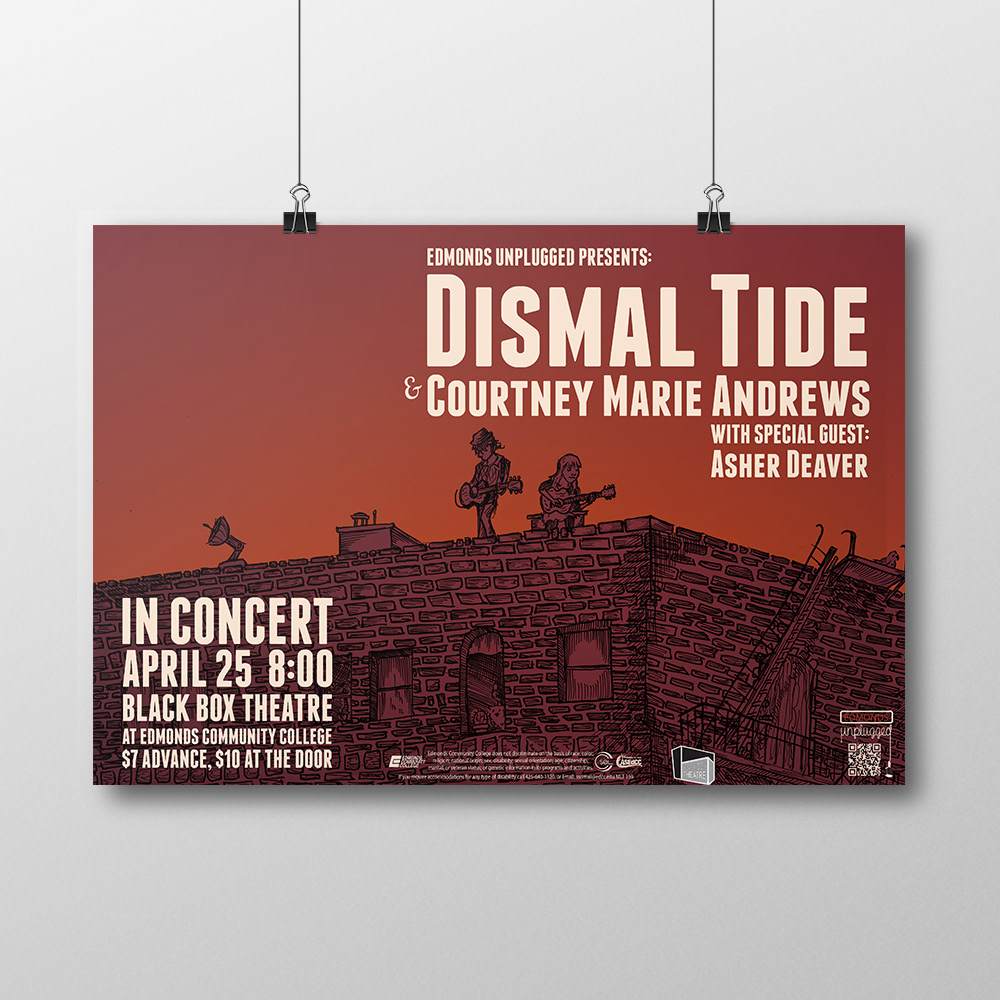 29x20 Posters for Sandwhich Boards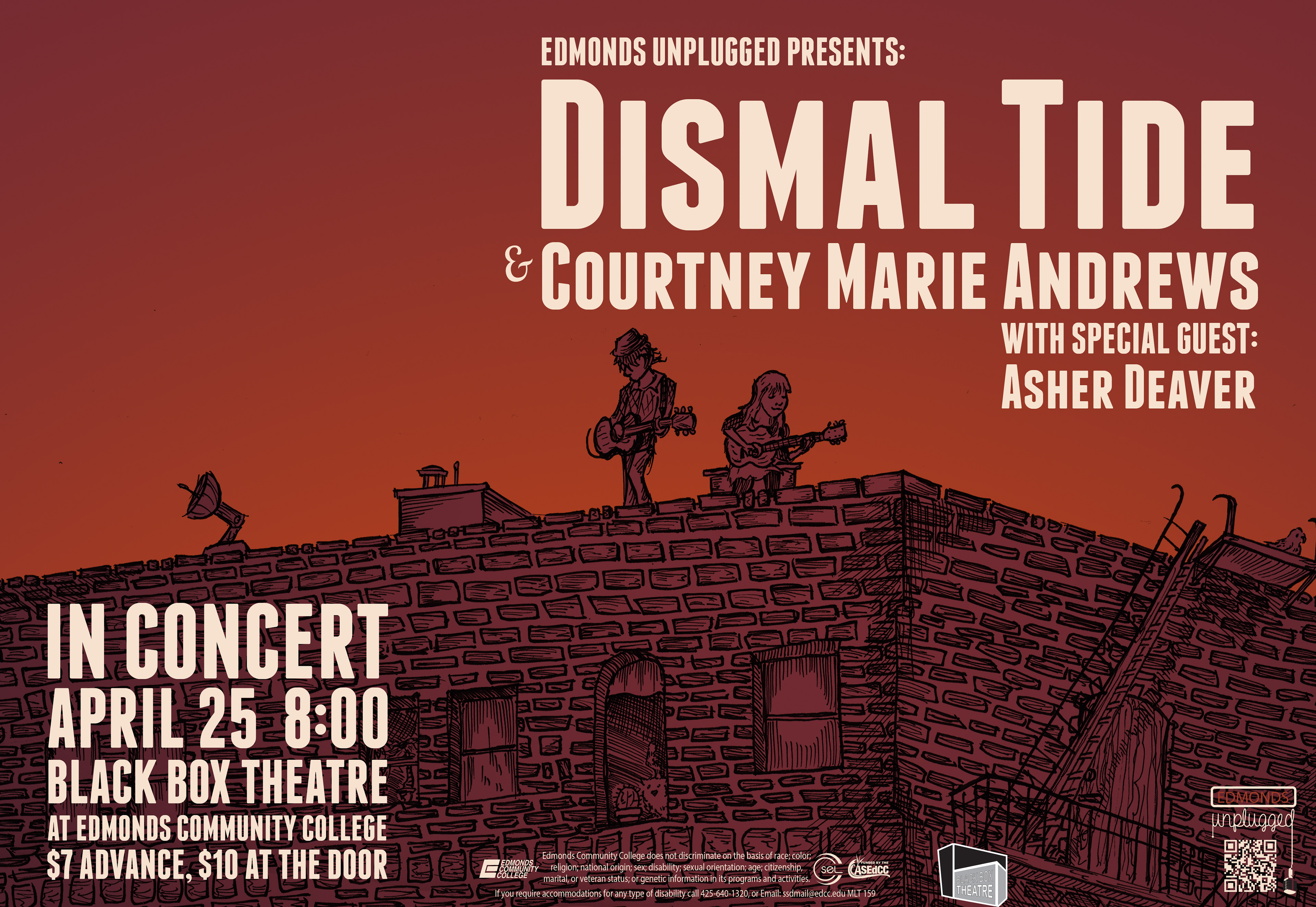 1980x1020 for TV screens.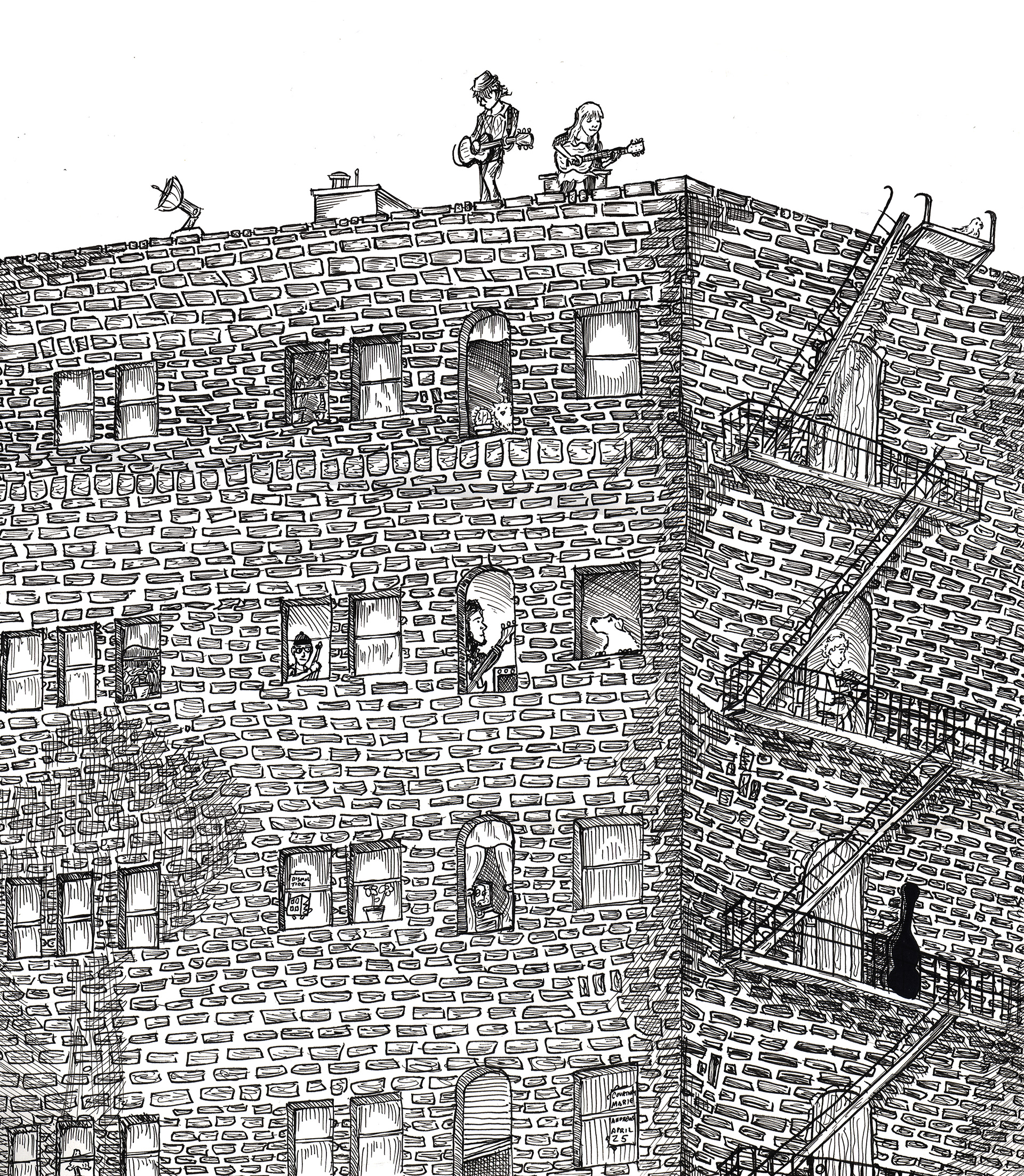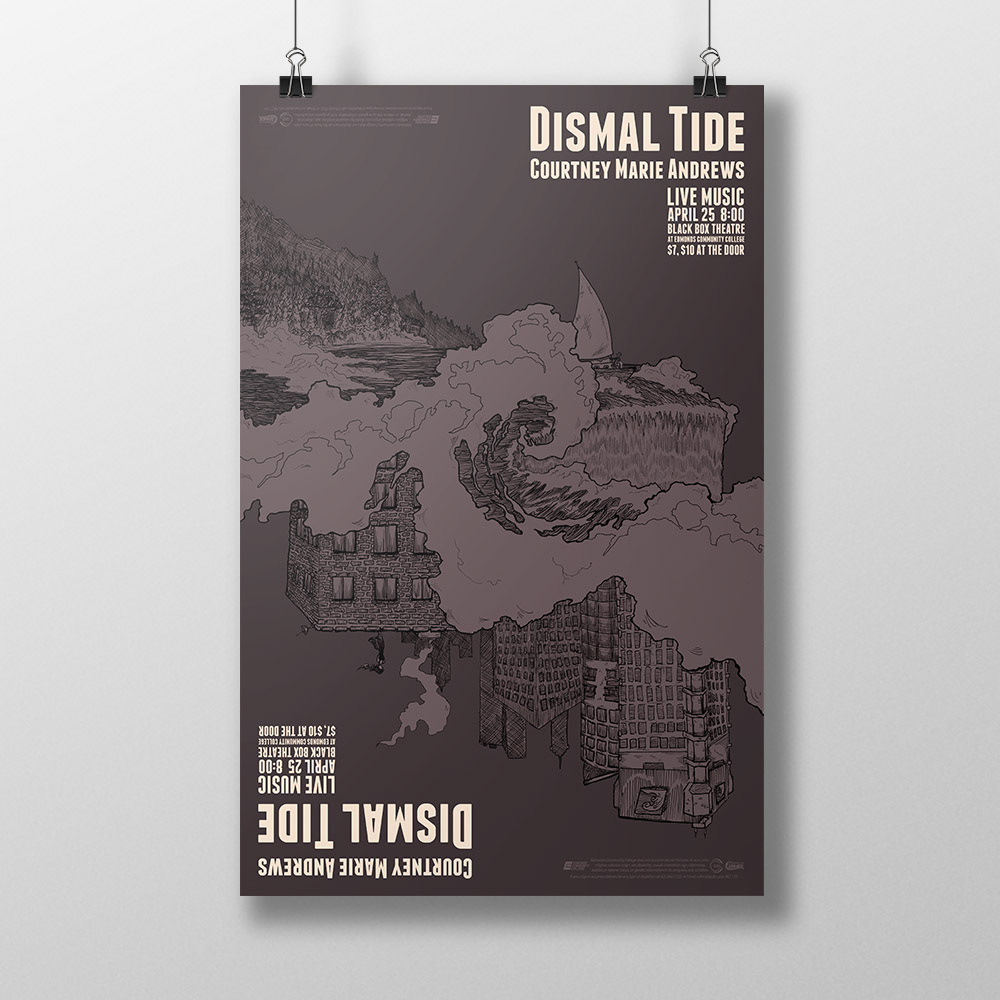 Original illustration later used projected behind the band at the show. See below.