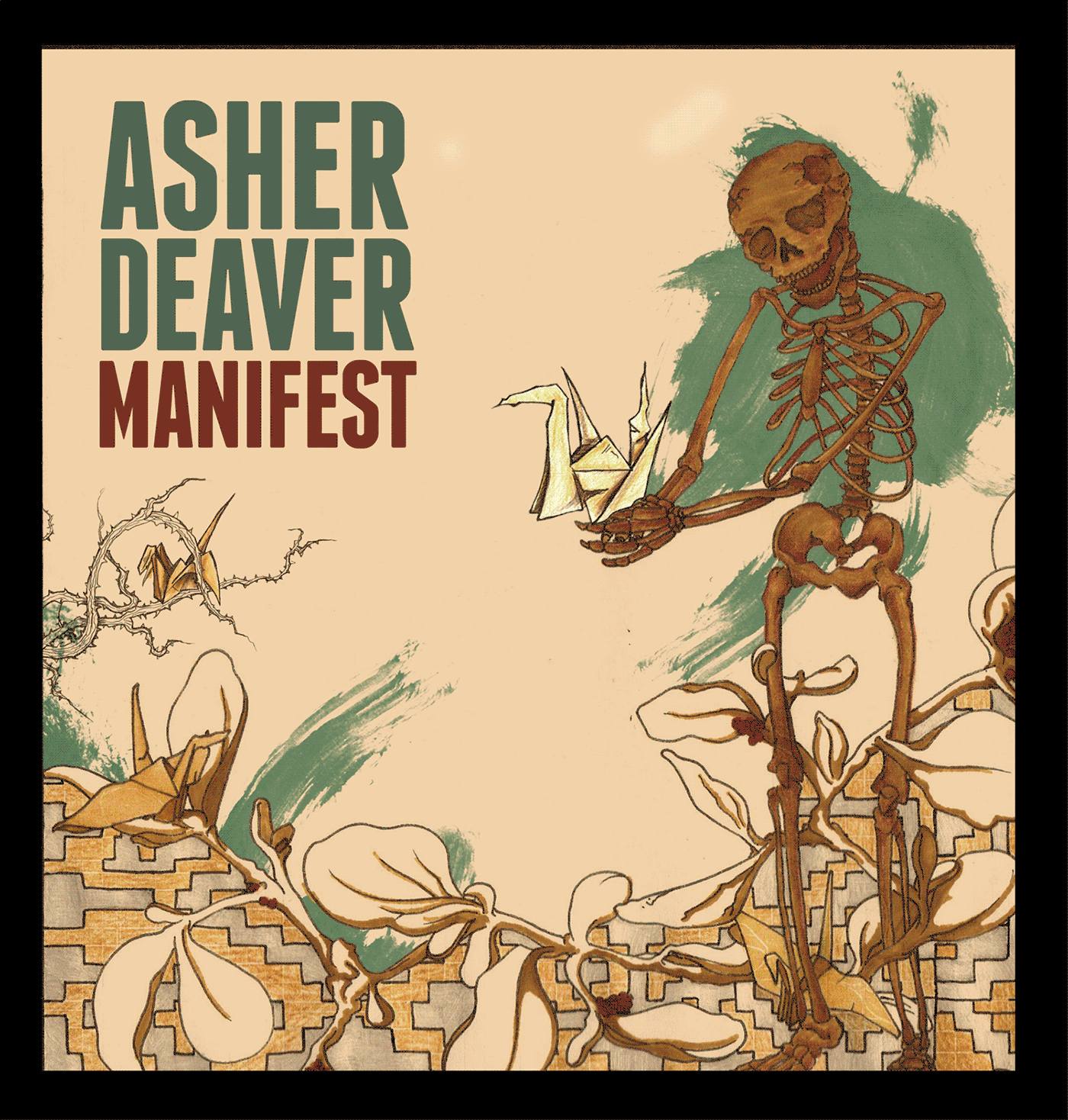 MANIFEST
When my good friend Asher Deaver started working on his latest album, Manifest, I was very excited. I love Asher's music and this record really turned it up to 11... in a folksy kind of a way. Asher needed some help and I'm always happy to help Asher. 
Our to-do list for this project:
- Fresh album art for CDs and MP3s / streaming
- Gig poster
- New website
- Drink an amount of beers, it is the weekend after all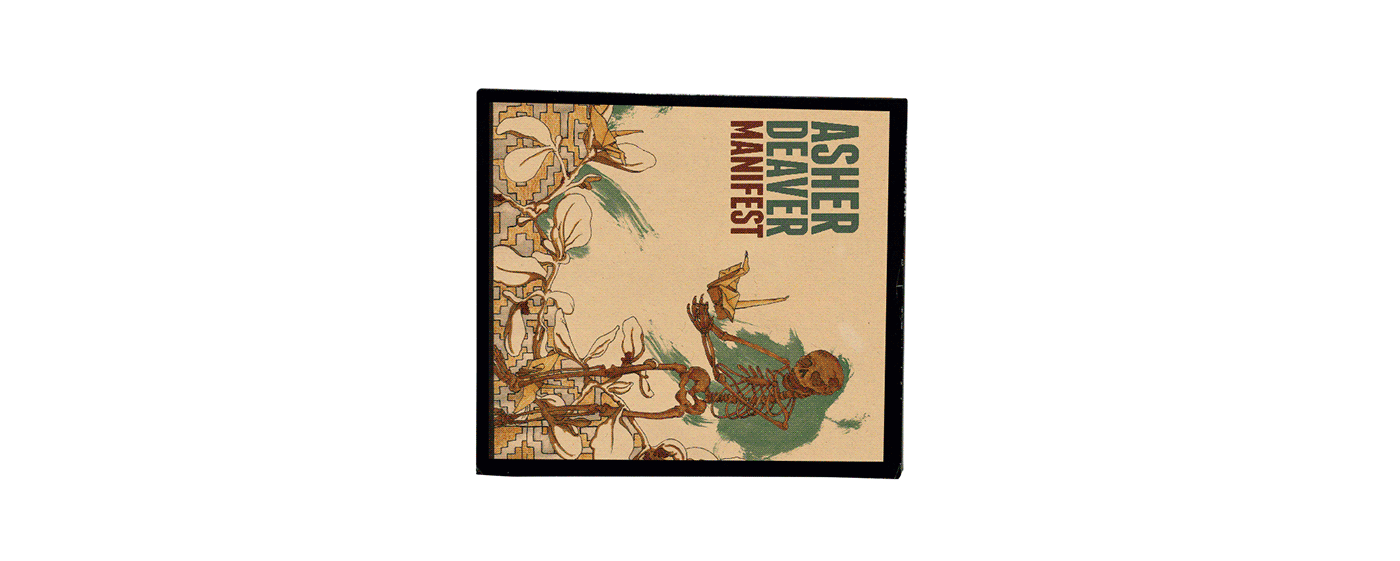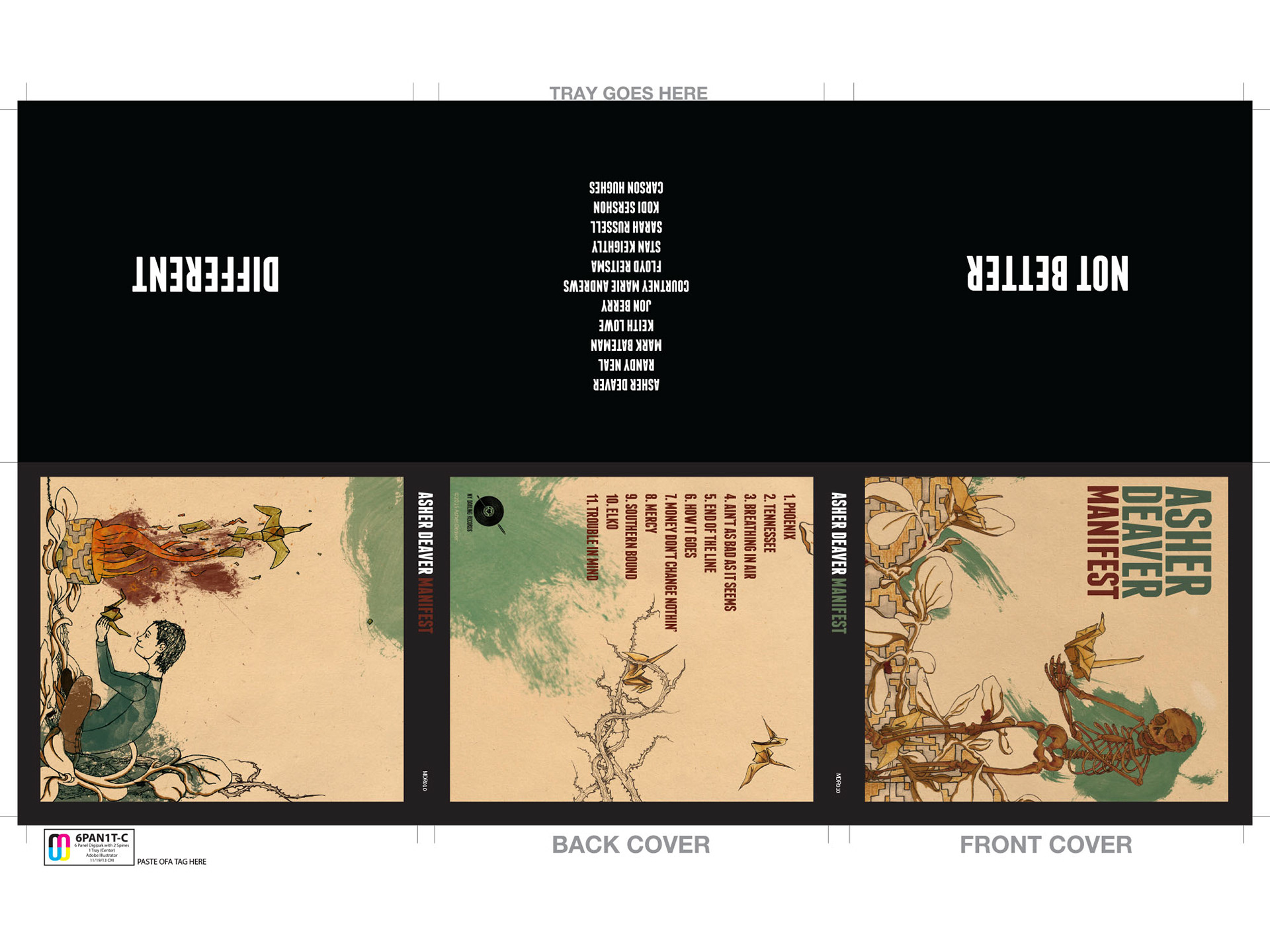 PROCESS
I started working on this project around the time Rudy's West Seattle opened. After a couple months of the West Seattle project being all-consuming I was itching to work on something a little different. It was a great fun to contribute to something so collaborative. Asher and I bunkered down one weekend and plowed through this project in about 24 hours. Our mutual friend Sarah Russell offered a rad illustration that would set the tone. A skeleton gazing town at a paper crane. You can see Sara's unedited illustration below.  
After finalizing the front cover we started weighing out options for CD packaging. With less people spending money on physical media I wanted to ensure the packaging of Asher's CD was creative and interactive to increase his likelihood of selling copies at shows. A 3-panel paper case we could expand upon Sarah's illustration to give the art more of a sequential narrative. Asher, who's also a great visual artist, drew a fellow tossing cranes into a flame to be reborn and float up the album to greet the skeleton. I added some thorny vines and more paper cranes to create the transition from the front to back cover. 
Unfolding the packaging on the flip side reveals the message, "not better, different." This idea came from my mom who recalled Asher telling us after a serious surgery that, "it doesn't make you better, just different." It fit the tone of the album perfectly. The stark contrast of an elaborate and colorful illustration with a minimal, typographic, achromatic layout drove the point home. Manifest is a bitter-sweet record. The packaging needed to reflect his. 
POSTERS
Asher had an amazing illustration prepared for his album release show posters. I matched the colors and layout of the album art and added a couple of my cranes on the tree to keep it consistent. It was really cool seeing Manifest posters all over Ballard or as some friends lovingly dubbed the event, "MANFEST".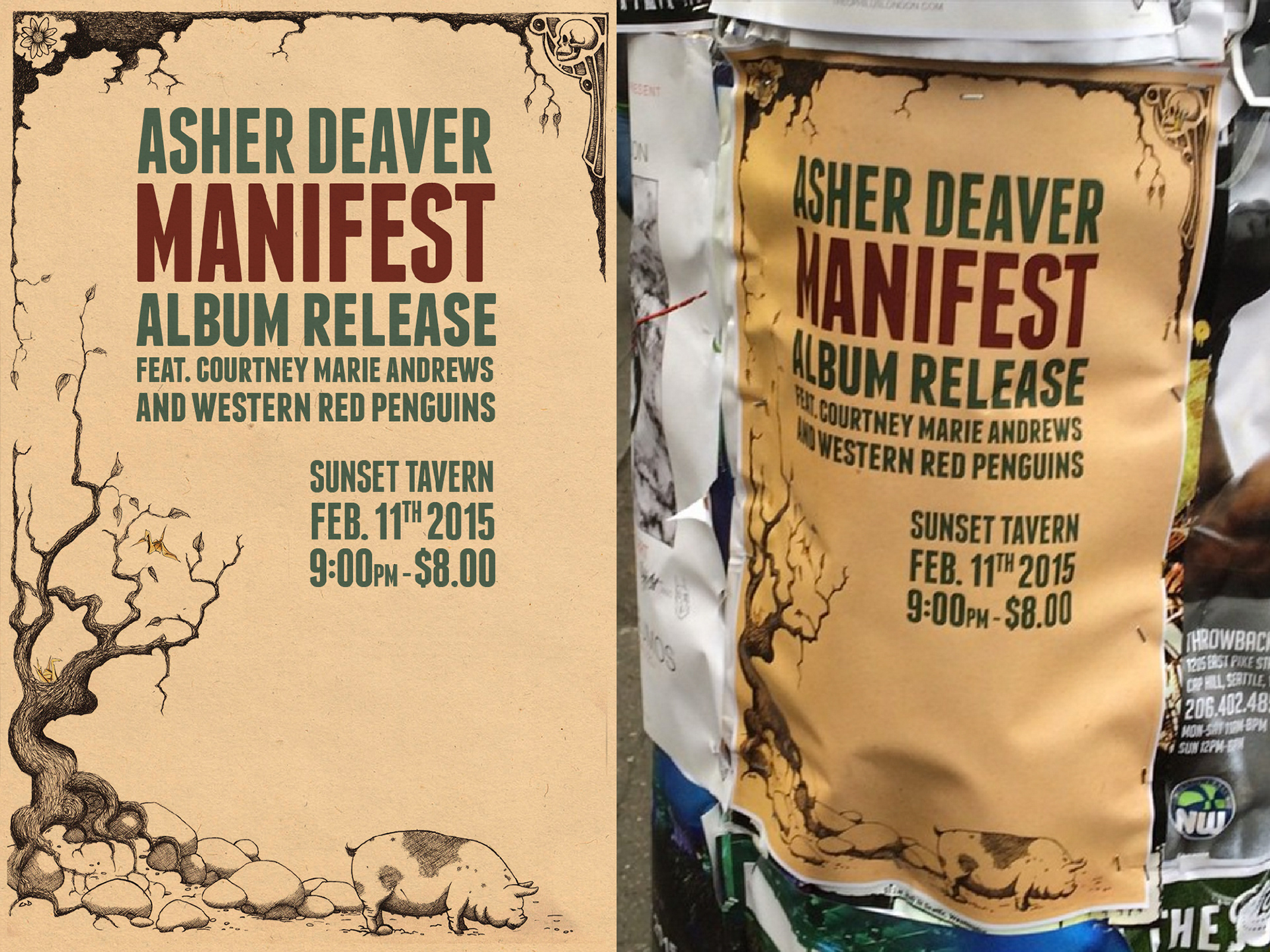 WEBSITE
OK, maybe the project took a little longer than 24 hours. The website we launched that weekend was very basic. It's been updated a little since. January of 2016 I wanted to brush up on my Adobe Muse skills and experiment with parallax scrolling so Asher wound up with a new website. You don't want to hear me yap about it, go check it out: www.asherdeaver.com